There are two desks in my craft room/office that I've had for about thirteen years now.  While I love them and they have held up well, you can imagine what I put the table tops through with all the crafting I do.  While one desk, with the hutch, is designated to computers, the other is a working table.  Over the years the top has gained many scratches, cuts and stains from various materials.  Unwilling to replace a good sturdy table I decided to do something with the tops.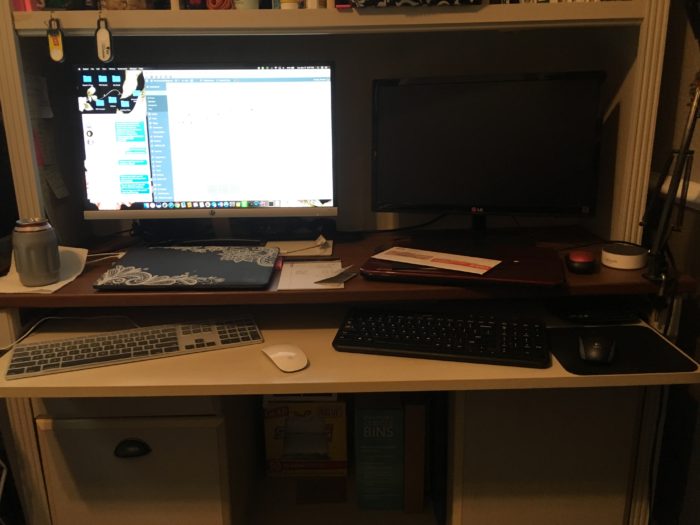 I found some contact paper that I liked at the dollar store and covered only the top of the working table with it.  Not even giving it a thought …. the slickness of the contact paper has made it a very easy surface to keep clean!  Glue rubs off and inks or paint can be wiped off with a wet paper towel.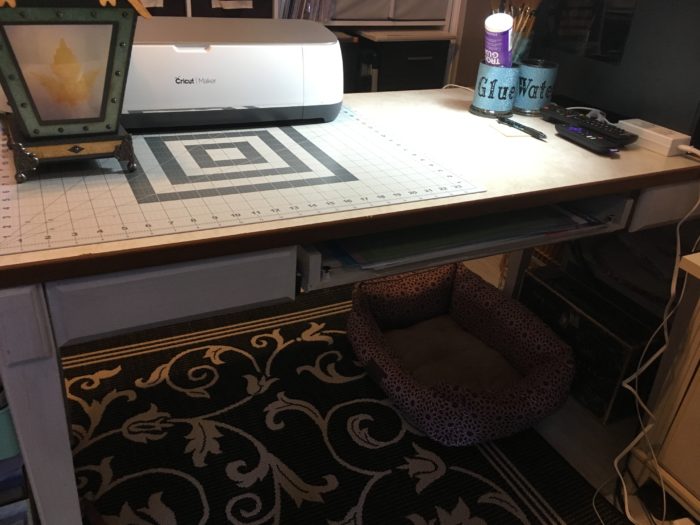 When I find time, I'll be covering the top on the other desk as well.
Another option …. if you don't want to use contact paper, try some textured shelf liner paper.  You can scrub it clean easily and  secure the corners down with double sided tape if you need to.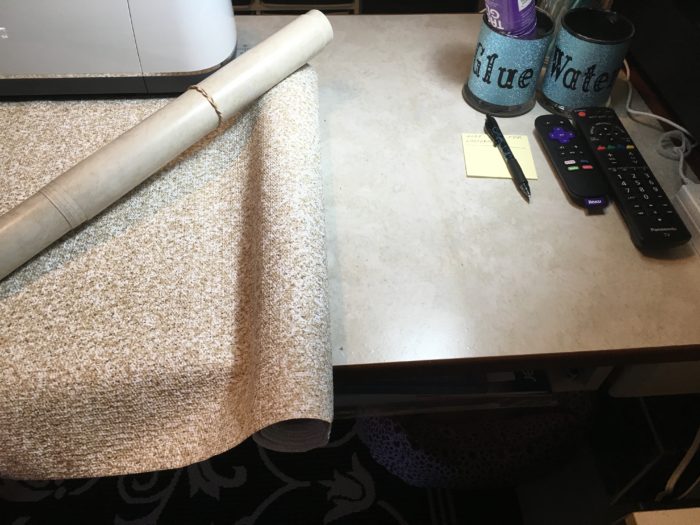 SaveSave
All Content and Images
© 2010-2017 Teri Hanson / The Covered Chipboard
All rights reserved.