With a new found love of paper-crafting, I've upgraded my dead silhouette machine to the Cameo 3 and spent the past week messing around with it.  Here's a look at the project I wound up making.  I'm still considering adding a light to it but not sure yet.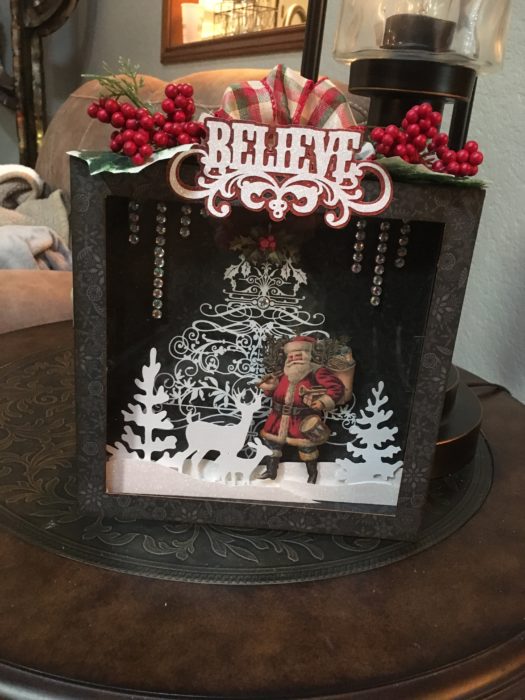 The project was inspired by Lori Whitlocks 11.3×11.3 Square Shadow Box Frame, as well as the Flourish Christmas Tree by Paige Evans, found in Silhouette Studio.
Other files also found in Silhouette Studio . . .
Winter Deer Trees by Sophie Gallo
Ornate Believe by Loni Stevens
Materials . . .
Cricut Kraft Board in Natural
.020 Clear Plastic sheet
Both the Santa and greenery tree topper were die-cuts from an old scrapbooking kit
Oracle white vinyl for the tree
Cricut white glitter paper for the snow
Bazzill Diamond Bling cardstock
Brown paper:  Snowhaven patter from Close To My Heart
The base shadow box was created in Cricut Kraft Board then covered with a heavy cardstock, making the frame strong so it will last a long time.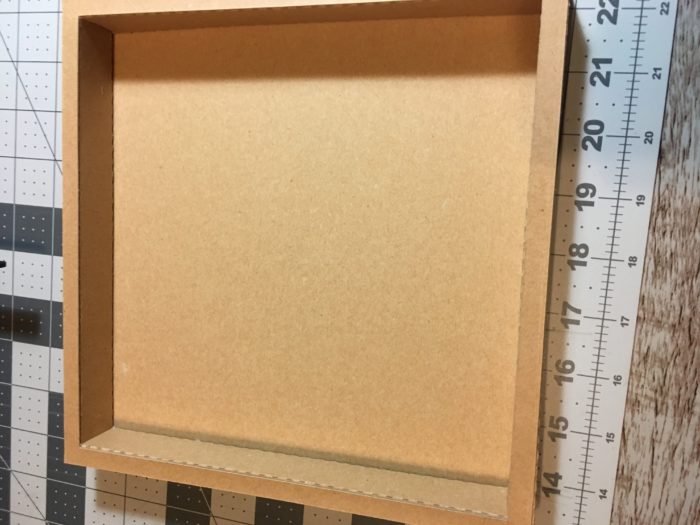 Once the base was constructed I covered the surface, including the top frame section, with a patterned cardstock/paper.  The vinyl tree was applied to a sheet of .020 clear plastic then attached with score tape (double sided tape).  From the image below you can see where I've used foam tape, covered in paper, to make a ledge for the plastic so it would sit above the backing.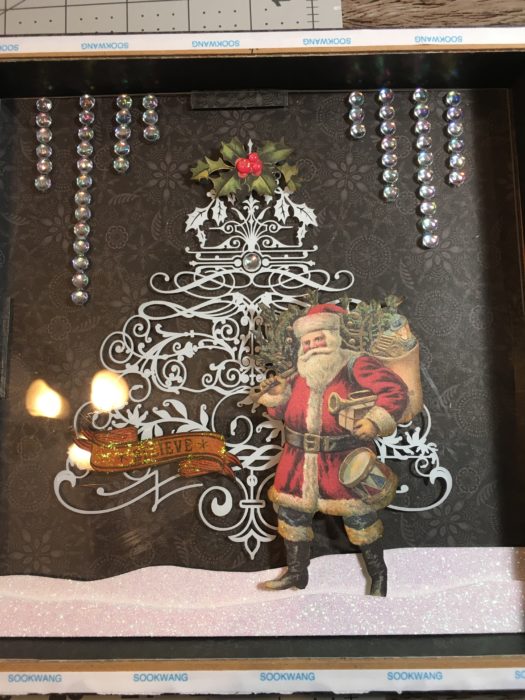 Additional pieces of foam tape were used to attach remaining images in layers for a dimensional effect.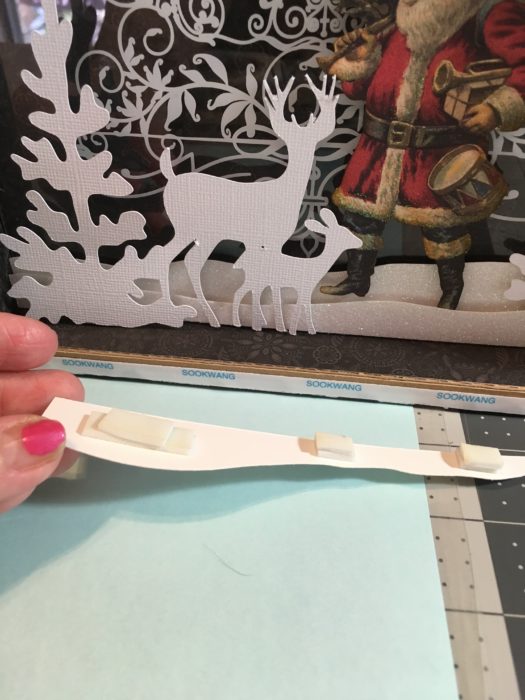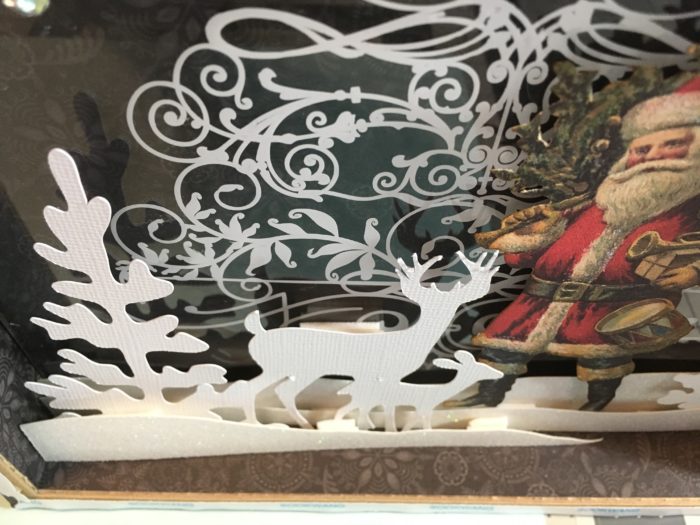 Crystal flat back beads were attached with glue for finishing.  Another sheet of the clear plastic was attached to the back of the top frame section before attaching the frame to the top with score tape.  Once the frame was complete I added the Believe word accent, as well as the berries and bow.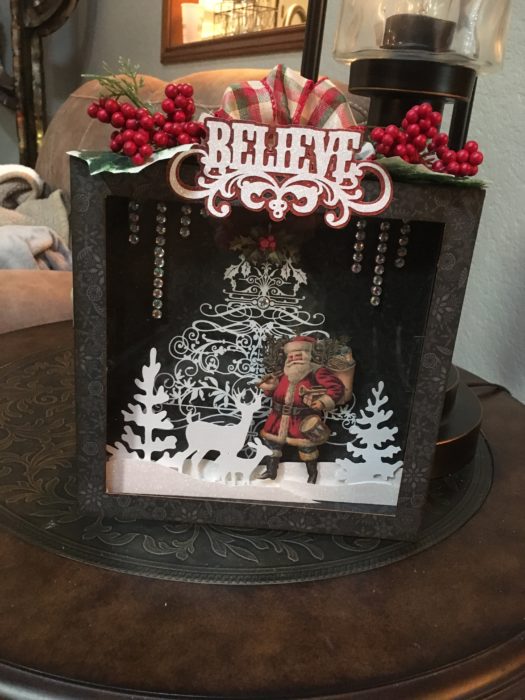 If I choose to add a light it will be one of the mini lights I've used in my miniature creations.  You'll find a seperate post on how those work.  They are very inexpensive, can run on batteries or plug into a wall outlet, and because they are LED they don't generate heat allowing you to leave the lights on day after day!
Watch for more holiday creations coming soon!
SaveSave
SaveSave