Craftsman Fireplace Feature Wall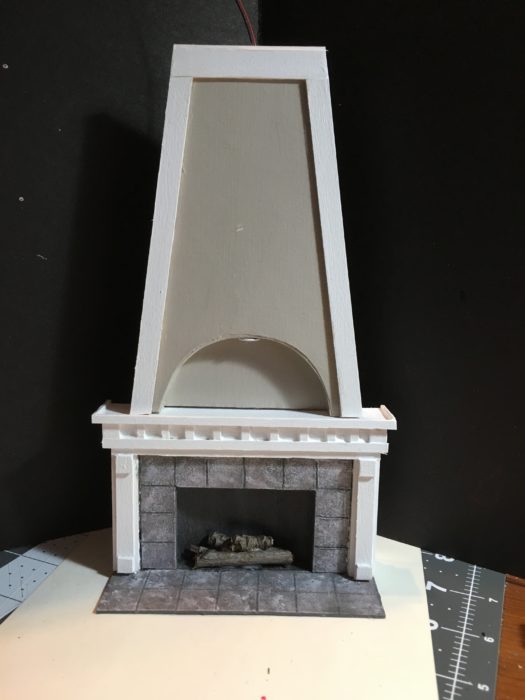 by Teri Hanson
After much thought, I've decided to go with a modern style craftsman, one I would want to live in myself.  I've picked the same color scheme that we recently updated our own home in.  White woodwork, taupe walls, with some gray and blue mixed in here and there.
My starting point for the feature wall will be the fireplace. As you saw in my first post, the base of the fireplace was created with foam core.  Below you can see how I've covered it using 1/32 thick Basswood.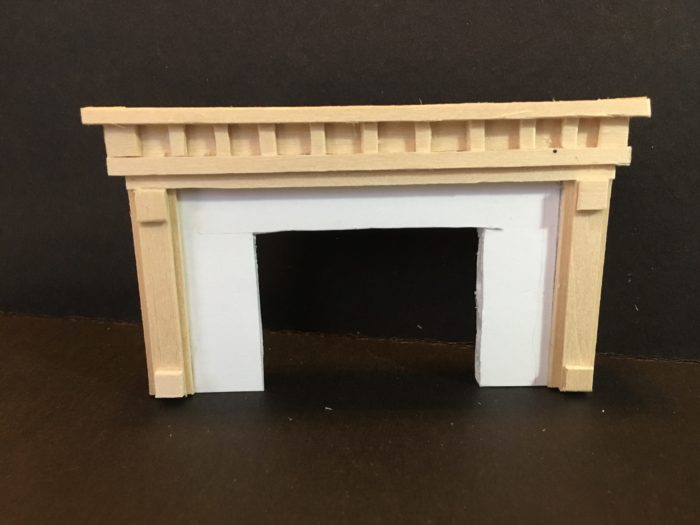 With a medium weight chipboard, I've scored it to create faux tiles for the base of the fireplace.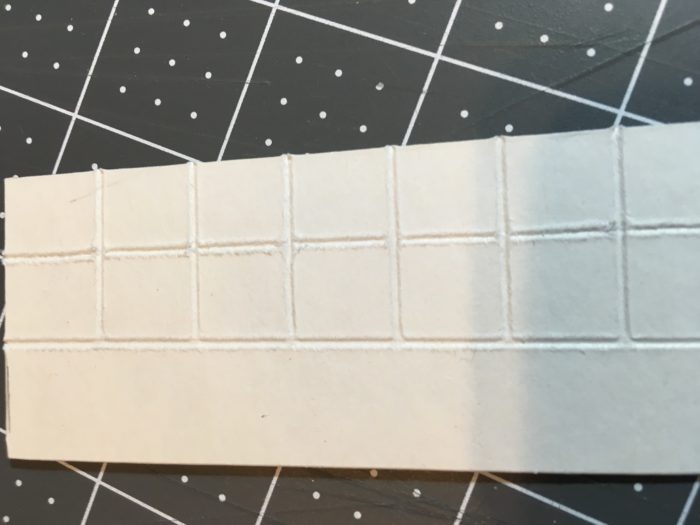 Here are the finished base and tile inset, as well as the back wall.  Each was painted then sealed with a matte varnish.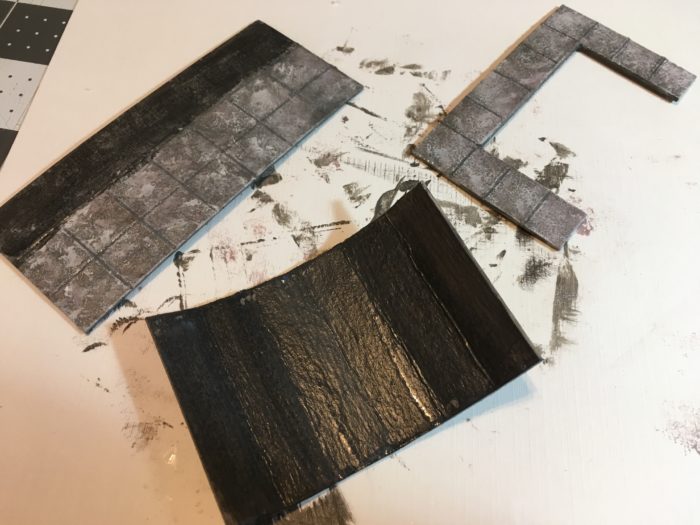 A few sticks become logs . . .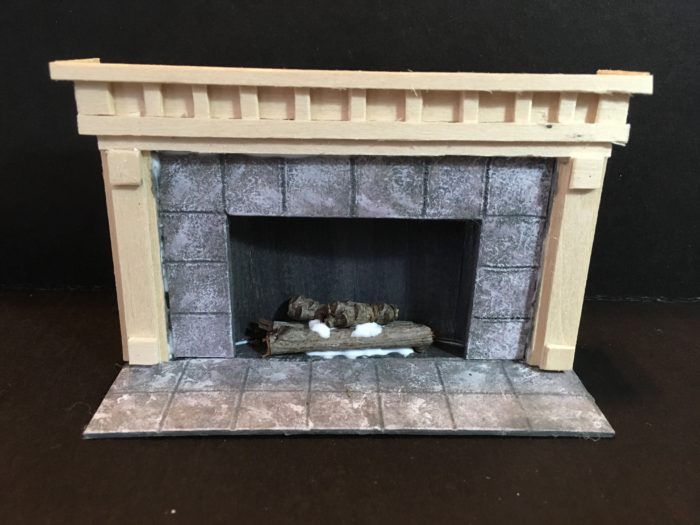 Next is the upper section where I will install a can light using a scrapbooking eyelet.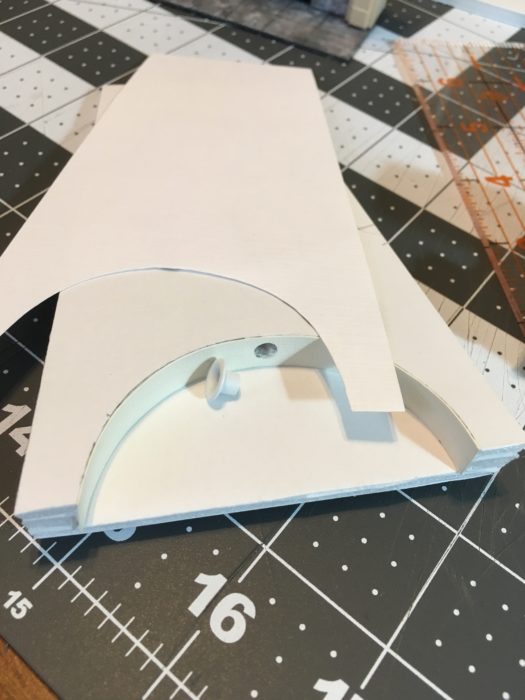 The light hangs inside the eyelet with the wires taped to the backside of the unit.  I added a textured white paper to the face of the unit then painted it.  Basswood was used for the trim.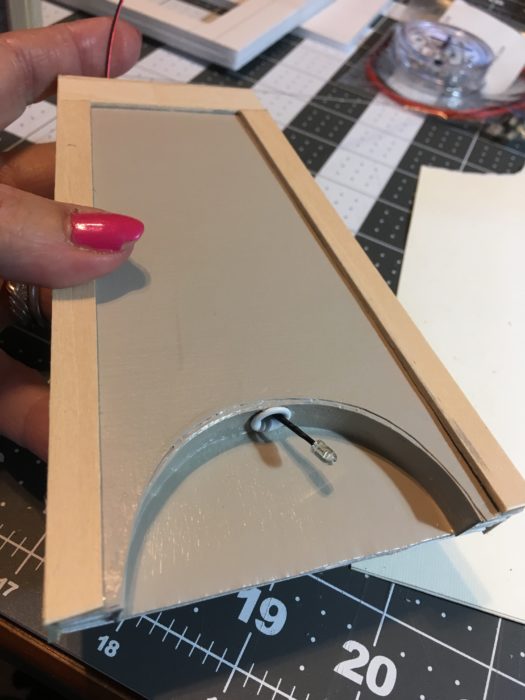 And here's the finished fireplace, ready to be installed.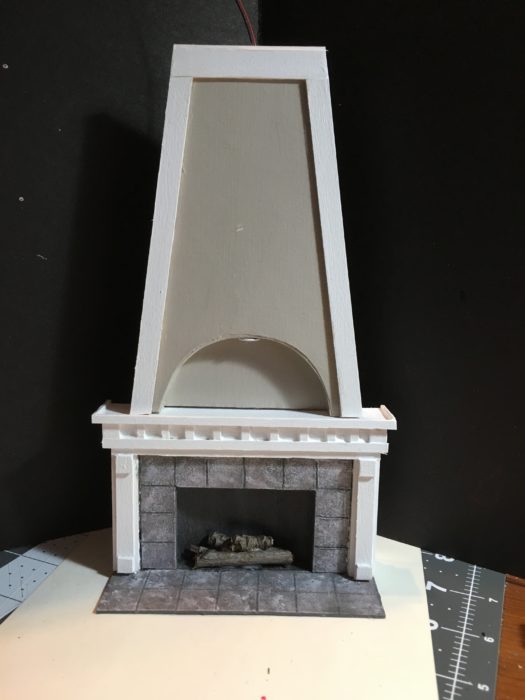 Now it's time to add the upper back wall sections.  Wires are run through both pieces to the backside.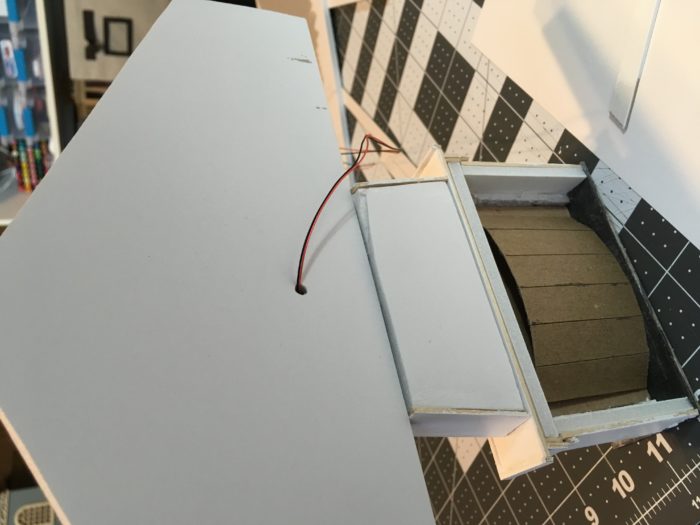 Attach both sections then add any trim you might be using.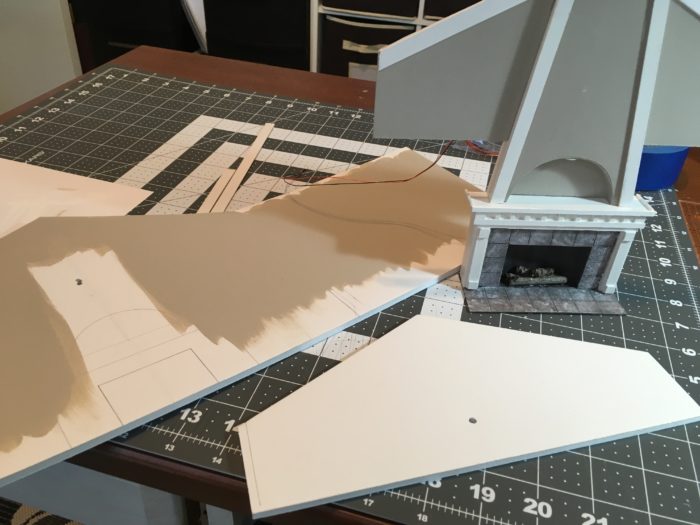 Before adding the back, or second back wall section, add the lights as seen below. Tape the wires down near the eyelet to keep them in place.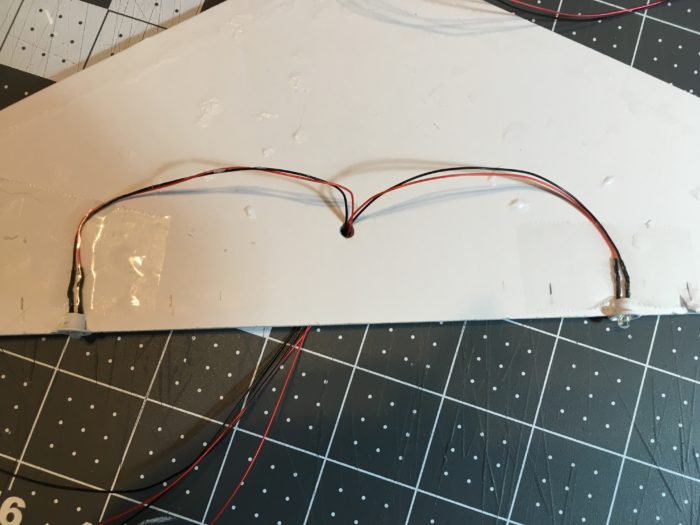 Once both back wall sections are secured in place, run the wire group through the main wall and attach the fireplace/wall unit.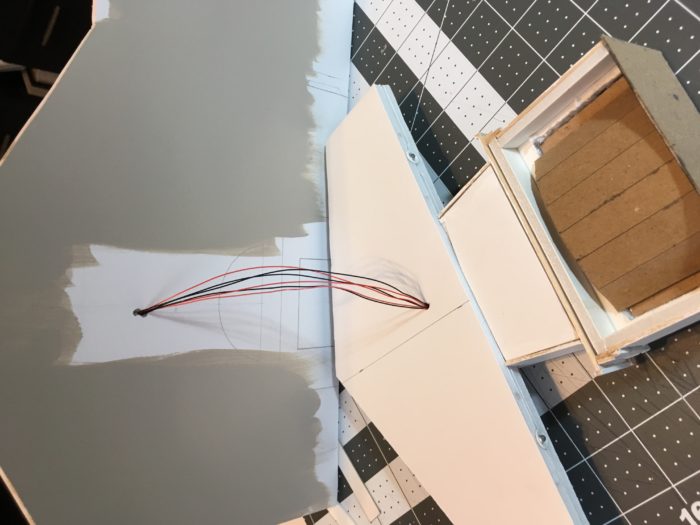 Now add any other trim you might want to finish.  Don't forget to apply sealer to all the painted areas.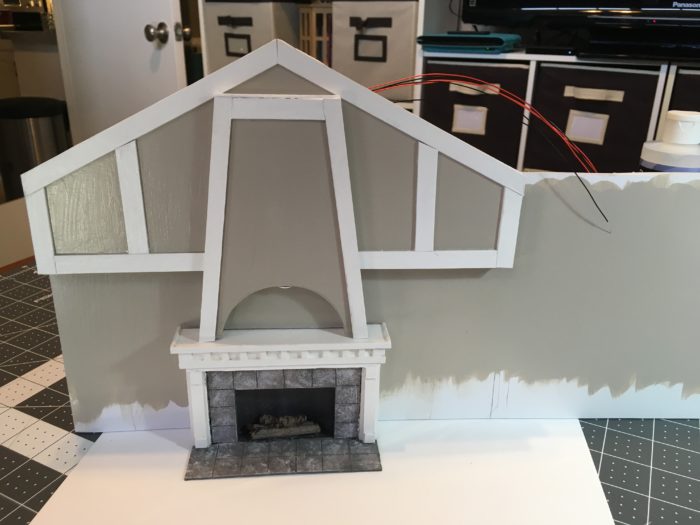 Now for the bookcases!  You can see below that I've created a base for the bookcase.  Since I'm using solid doors with stained glass, the inside will not be seen.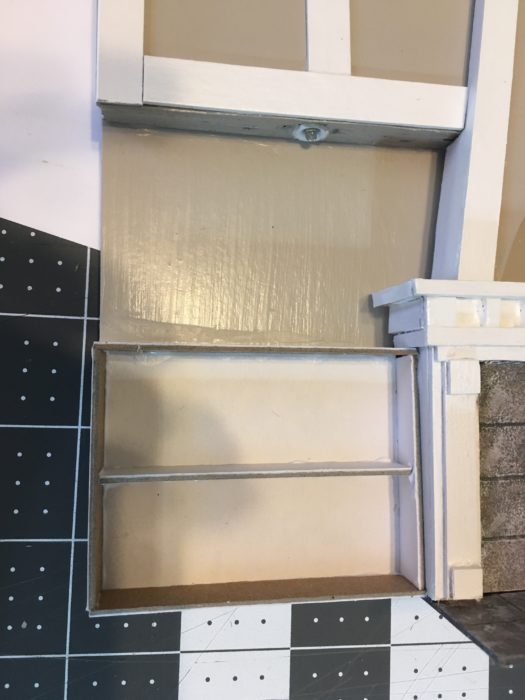 Here is a look at the doors created from white chipboard.  I prefer the white as it paints up nicely.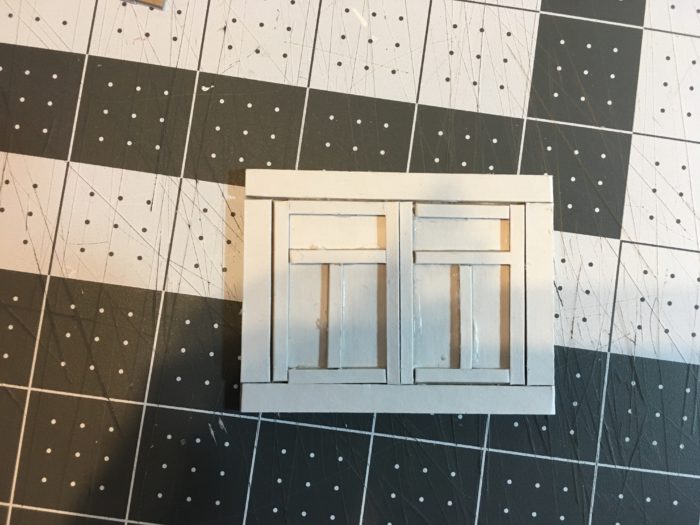 Doors attached, stained glass and knobs added.  The stained glass was created by applying alcohol ink to acrylic.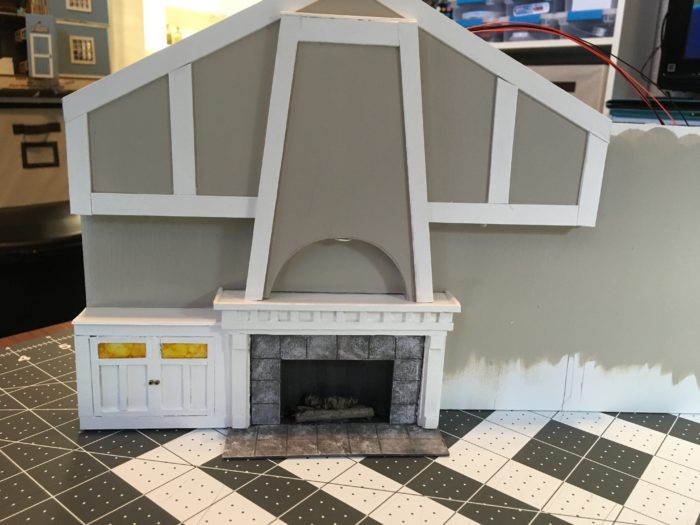 Now for the other side and the wall will be finished!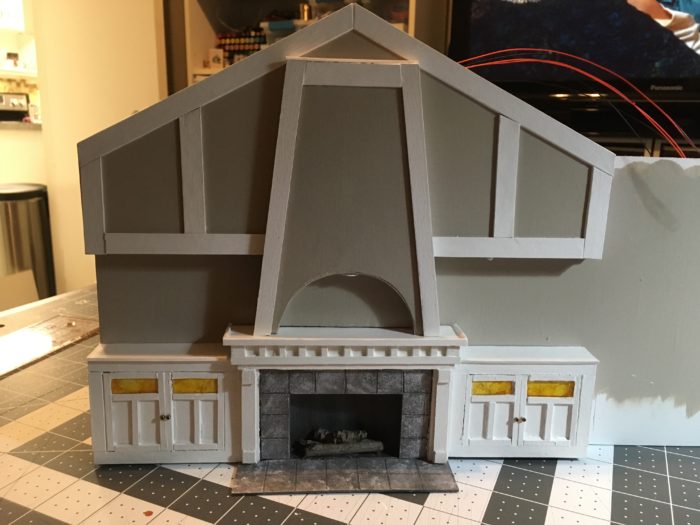 Stay tuned for further posts as I continue the build!
SaveSave
SaveSave
SaveSave
SaveSave
SaveSave
SaveSave
SaveSave
SaveSave
SaveSave
SaveSave
SaveSave
SaveSave
SaveSave