Welcome back! For this session, I'll be working on the room divider wall as well as the right side of the back wall.  In the first image you can see where I've previously painted the foam core.  In using paint directly on the foam core, I discovered that it can and often does warp the board.  I'd suggest painting chipboard or a textured cardstock and applying it to the areas you want painted walls.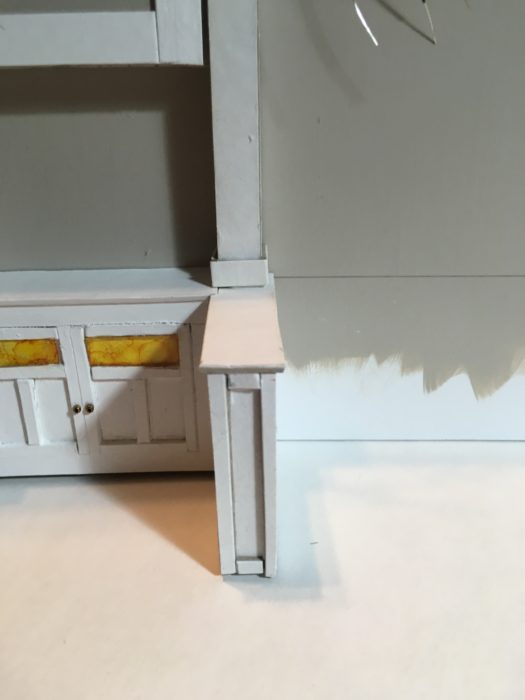 I knew that I wanted to include some stained glass windows in the build but because it is a roombox, and the location it would be displayed, I would not be cutting an opening for windows.  In the image below you can see my solution.  Windows were printed on a transparency film then mounted on white textured cardstock.  Chipboard was cut, painted white, then applied on top of the film to finish off the windows.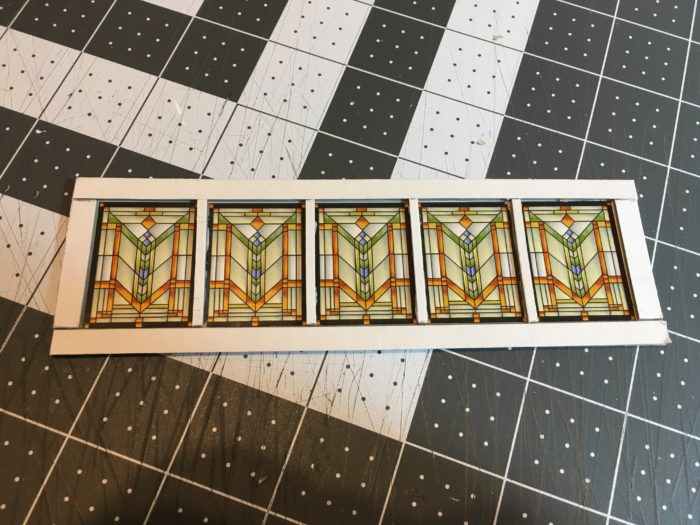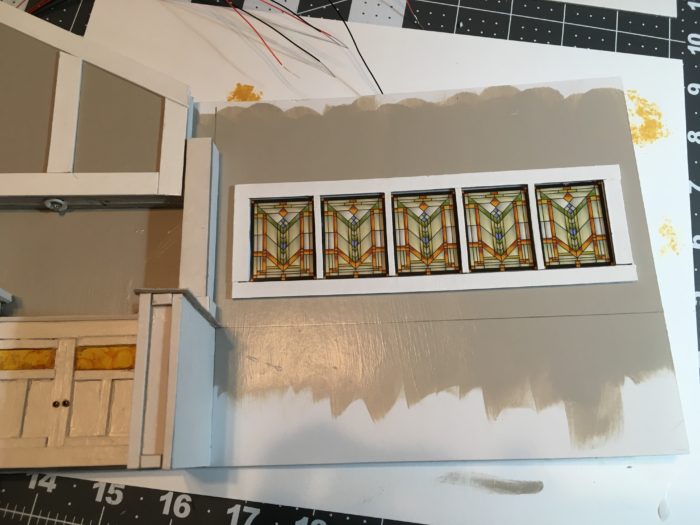 Next I added the trim at the top of the wall and paneling to the bottom.  Both were created with chipboard and painted white.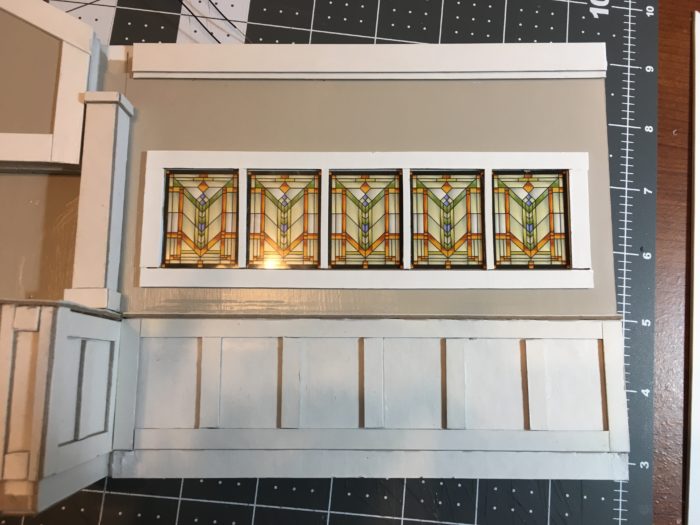 Here's the back wall finished.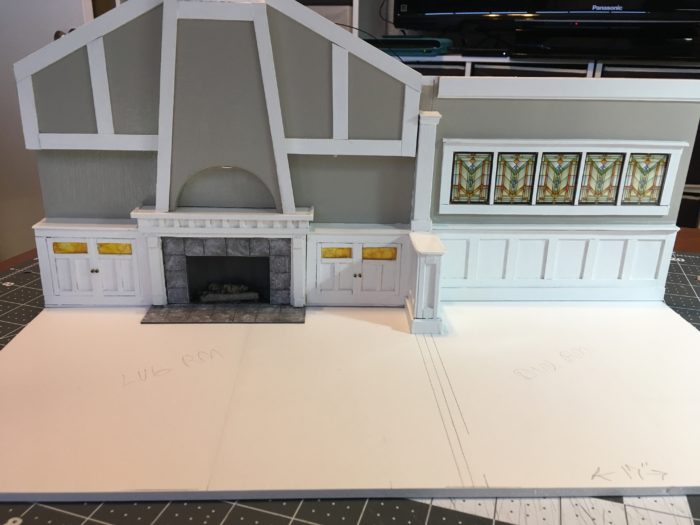 The next step was to add flooring.  Using a cereal box, cut into various lengths, I created a pattern on the floor as seen below.  Note that the strips where the other side of the divider wall were left unglued.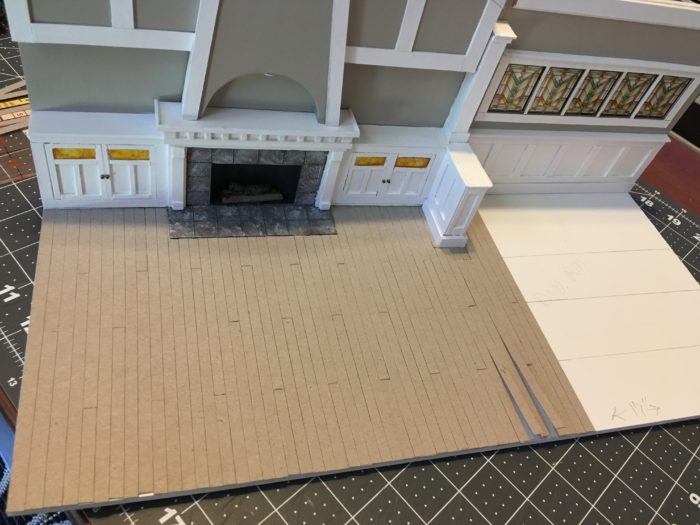 I added the remaining divider wall section then finished the floor. The flooring strips were glued to the foam core then painted as seen below.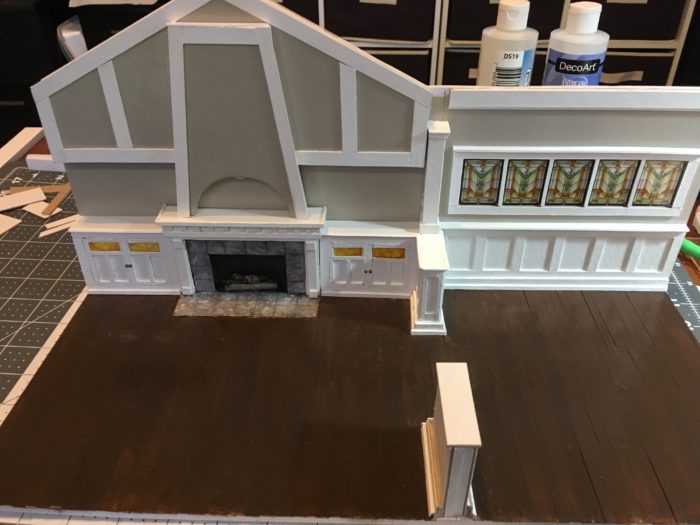 A header to connect the two wall sections finished off the divider wall.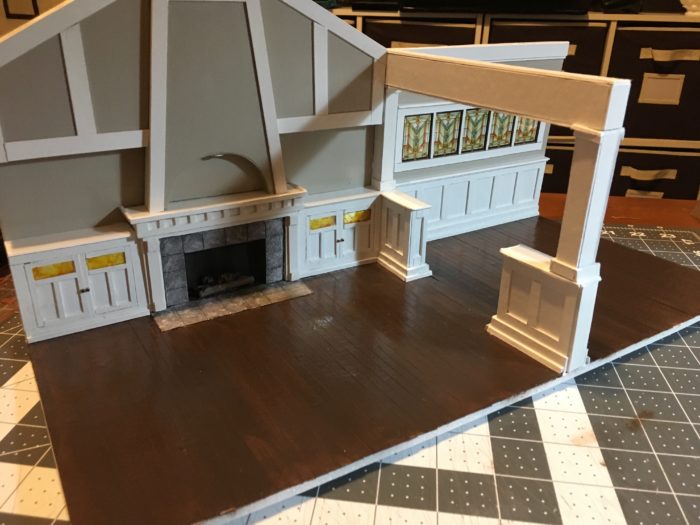 Watch for the next post as I add the left and right wall sections.
SaveSave
SaveSave
SaveSave