Welcome back!  In this session I'll be adding the left and right side walls.  Here's a look after they are attached and painted.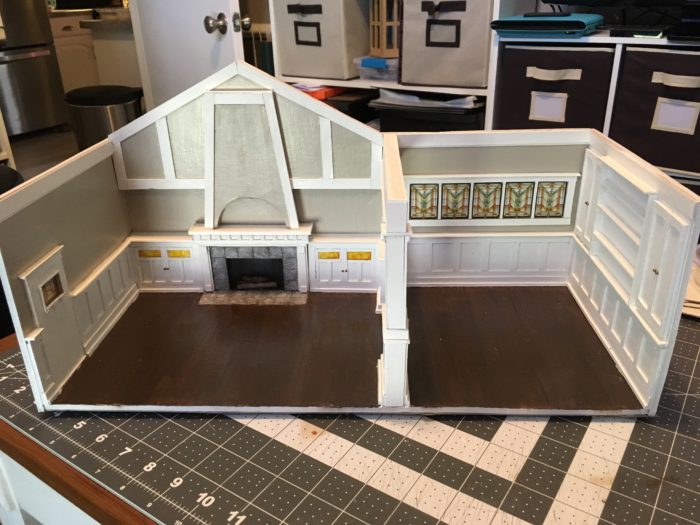 For the right side, I wanted the bookshelf to look as if it were recessed into the wall.  The shelves only stick out from the wall 1/4″.  Once filled with books, it won't be noticeable how shallow they are.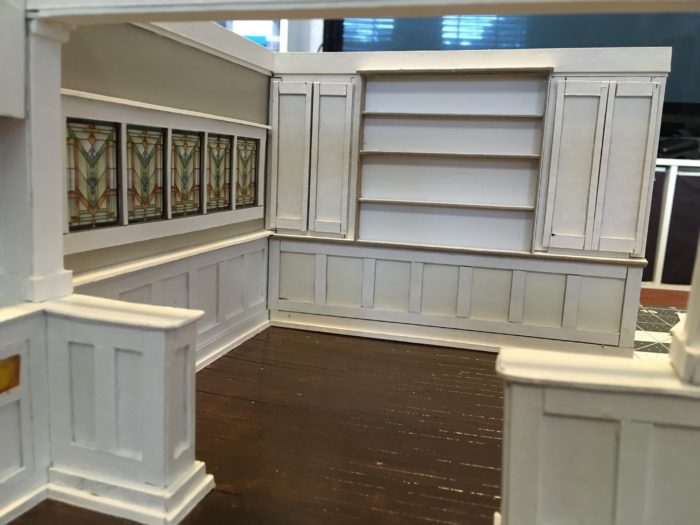 The paneling on the bottom of the wall is 2″ high by the width of the wall.  A piece of trim, 3/8″ wide was added to the bottom of the flat 2″ high panel, along the width of the panel.  1/4″ strips were used to create the paneling sections.  A 1/8″ strip of chipboard was then added to the very bottom of the paneled section.
The center bookshelf area is 3/3/4″ wide. The closed cupboards take up a 2″ area on both sides.  Tiny gold beads were glued on for knobs once the entire wall was painted.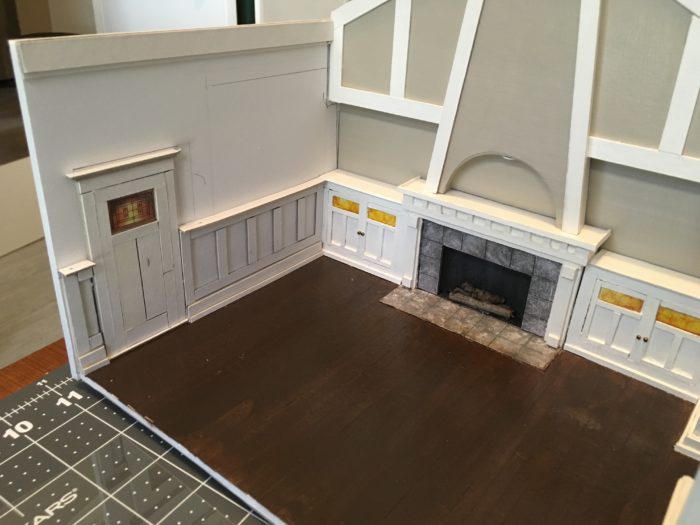 Once again I've added paneling to the bottom of the wall.  The door was glued on first, then the paneling was added.
The stained glass in the door was created in the same way that the stained glass windows were on the back wall.  Two strips of chipboard create the molding at the top of the wall.
I debated on adding a large window to the left side but nothing I placed there seemed to look right.  For now, there will be no window and perhaps some wall art will be added later on?  Remains to be seen.
Thanks again for following along!  Next up will be the ceilings!