Someone asked me for help on how this snowflake in the Cricut Design Space was constructed.  As promised here's a look at the one I made today along with some tips.
As mentioned in the video, I liked the extra piece added to the very center to give the ornament more dimension.  Without the extra pieces on the oposite side (as seen below) this would make a pretty package decoration or project accent.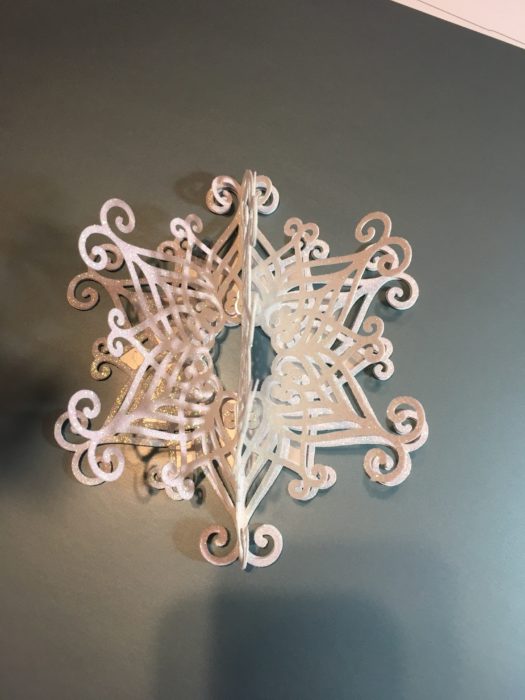 Here's a little video that might help you with construction of the snowflake
I wound up using my snowflake inside a larger snow globe with an led light inside.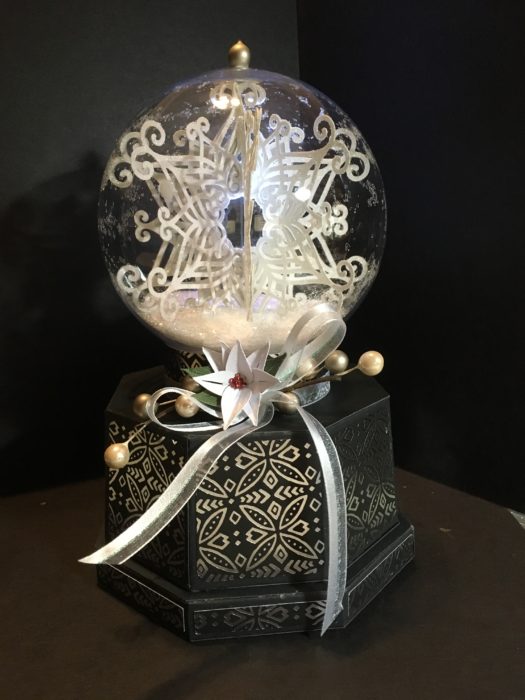 The base I used is from the Heirloom Christmas Tree by SVGCuts.  I altered the base so that the wires/lighting can be replaced if needed.  The video below will show you how to do this.
Enjoy and Happy Crafting!
SaveSave