Hi Everyone!  Just wanted to make a quick post here to show you the Cricut Maker at work!  I'm making a test cut to see how well it does with the Medium Weight Chipboard that I've been using for years.  This chipboard comes from Graffix and the weight is listed as: 1.4mm or .057″.  It's white on one side and brown on the other side.  Great for painting by the way.
As you can see from the video …. it appears to be cutting great but I did have to make a custom setting for it.
Here is my custom setting and a video showing you how to create your own.
Pressure – 350
Passess (cuts) – 5X
Deep Cut Knife Blade
Note that I also changed the "default pressure" setting to "more" before starting the cut.
Use a Light Grip mat and tape the sheet of chipboard down with painters tape.  The best cut will be the side on top of the mat so keep that in mind as well.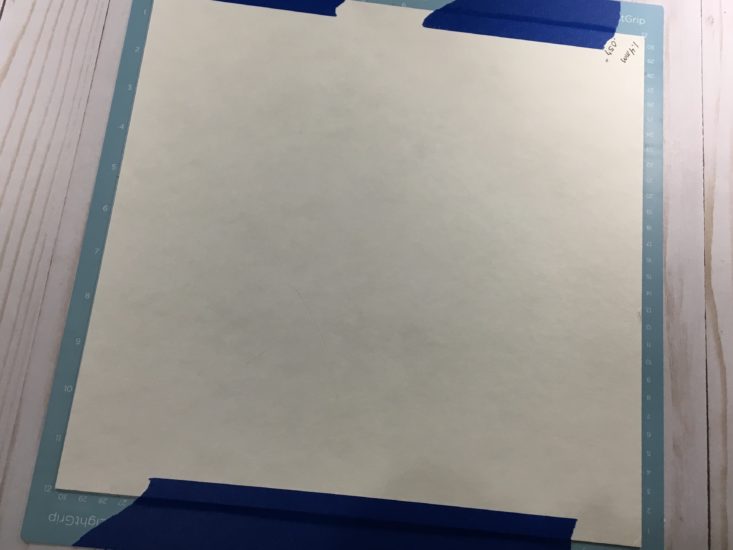 Test your own machine by creating a simple shape such as a hex shape, something with more than four sides.  Start with my settings then see how your machine did.  My blade is pretty new so keep that in mind.  You might have to adjust the settings if your blade is older or perhaps replace the blade.
As you can see below, there is only the very slightest affect on the mat. Most of what you see there is paper from the chipboard.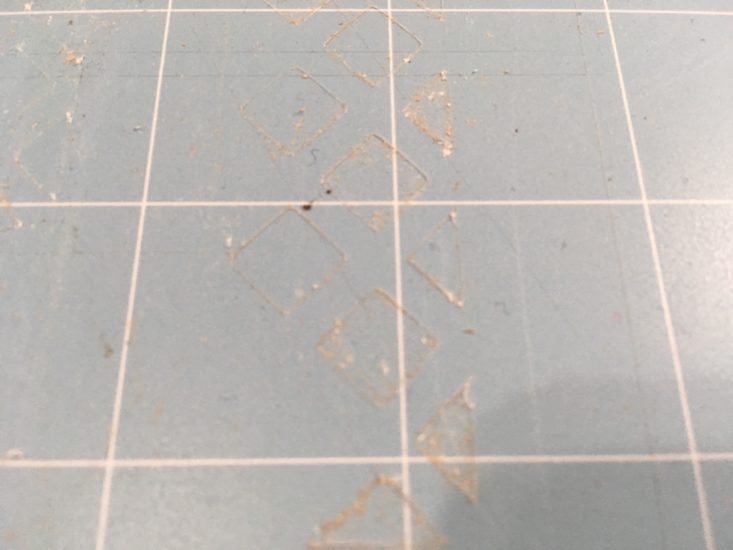 And here's the final cut . . . . with a few imperfections but that is not the machine.  It's because one – its white paper backed chipboard – and two – I pulled cuts from the front and not the back.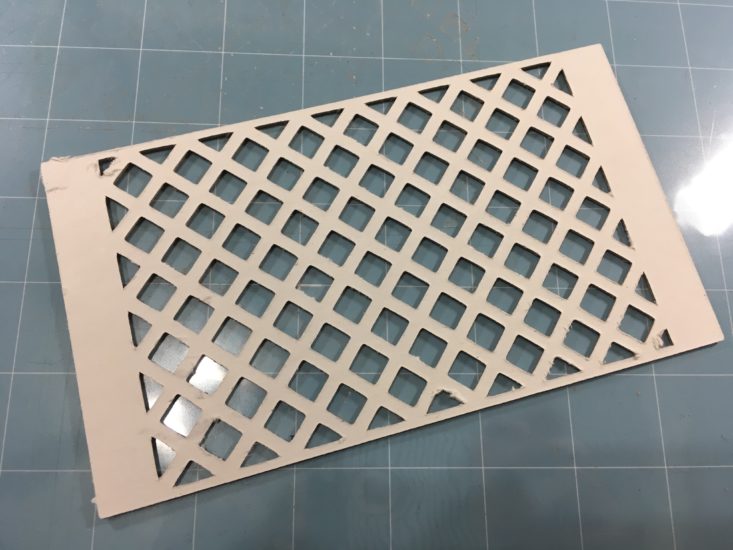 Measuring 4″ by 7″ it took about 15 minutes to cut, maybe 20.
Also note that this is using the Cricut Maker machine!
SaveSave
SaveSave