Here's a quick tut on an easy to create Awning for over doors or windows.
Materials . . .
Tacky Glue
Distressing Ink
White Acrylic Paint
Thin piece of white coated wire (or painted wire), about 4 inches
Small chipboard 1/8″ strip painted white and distressed
Ends of two fancy cut toothpicks, about 1″ long, painted and distressed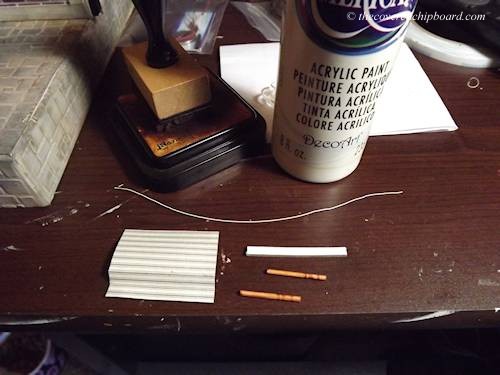 Cut your paper strip the width of your door or window and the length at about 1-1/2″.  Score and fold the paper at the 1″ length point and again at the 1-1/4″ length point, as seen below.  Glue the chipboard strip to the top of the paper back and the two toothpicks at each edge of the fold as seen below.  Glue the thin wire on the right side of the paper along the second score mark, leaving the ends hanging off the paper.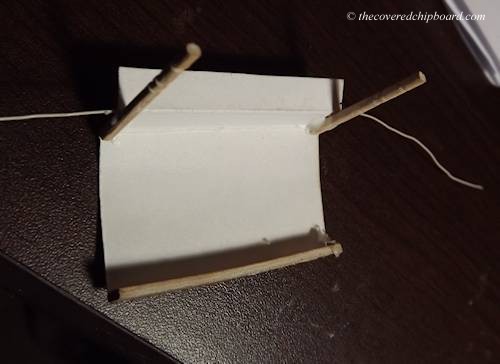 Wrap the wires around the toothpick as seen below and trim off the excess wire.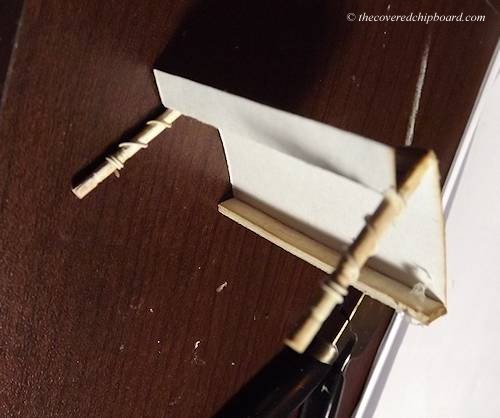 Glue the toothpicks to the door or window as desired and then attach the back of the chipboard strip to the building or window frame as needed.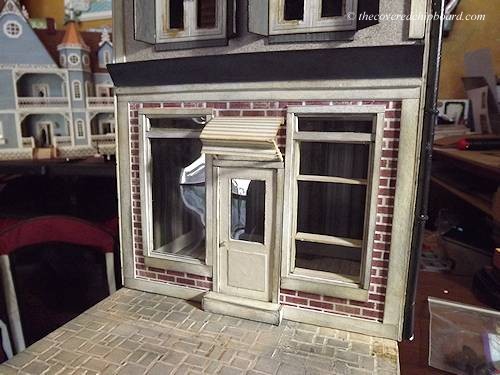 Using a thicker wire, you could replace the toothpicks with a fancy curled wire!
Have fun!
Save