With all the miniature projects I've been doing, I've begun to collecting and reading various books to further educate myself on this tiny world.  Here's a book that is a must for your miniature projects library!  It's perfect for those who are new to creating their own furniture.
Step by Step Dolls' House Furniture Projects in 1:12th Scale  by Julie Warren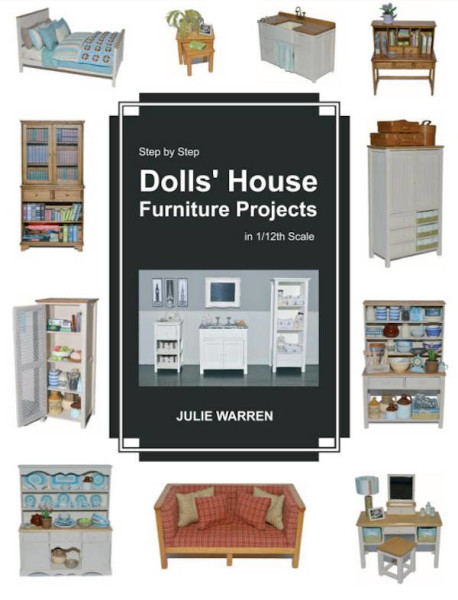 Also available as an EBook for your Kindle EReader!
Julie began her love of the miniature world as a young girl when she inherited a simple two up, two down ply-wood house from and older cousin.  As she grew, the house was played with less and eventually moved to the attic.  Never loosing her love of miniatures, her husband surprised her with a 12-room Georgian style town house and she was immediately transported back into that magical world from childhood.  This house is what led her to begin creating her own miniature furniture and eventually led to her posting images of these creations on her own Facebook page, as well as to the publishing of her book.  We should all thank her wonderful husband for leading her on to this path as we all will benefit from this lovely book.
If you have wanted to make your own Dollhouse furniture but been afraid to try, this is a must have book with enough projects to fill an entire dollhouse. There are chapters covering measurements, tools and materials, adhesives, paints and varnishes, fabrics, acetate, mesh and mirrored acrylic and more.  There's a great measurements conversion chart from mm to inches that I found very helpful.
Within instructions there are tons of tips and all instructions are literally written in step-by-step format with nice clear photos.  If you can use a craft knife, hand drill, and small saw, you will have no problems re-creating the pieces in this book.  I loved that the information is not drawn out but is very concise so you can get to work on the projects right away without excess reading.
Another thing I liked about the book is how all the projects are sectioned into groups for specific rooms of a house.  I also like how the furniture designs can span various time periods and could be added to or altered, for a specific look or period piece.  These are timeless pieces you'll want to create over and over again.
If you would like to know more about the author you can visit her Facebook Page
Julie also sells her finished pieces on her EBay Shop: Little Bits and Pieces, at very reasonable prices.
Julie was nice enough to contribute photos from the book for this review . . . . (thanks Julie!)
Note:  the following images are ©2015 Julie Warren / Little Bits And Pieces and used with her permission.
Lovely beachy cottage scene.  This furniture would work in many room themes as well.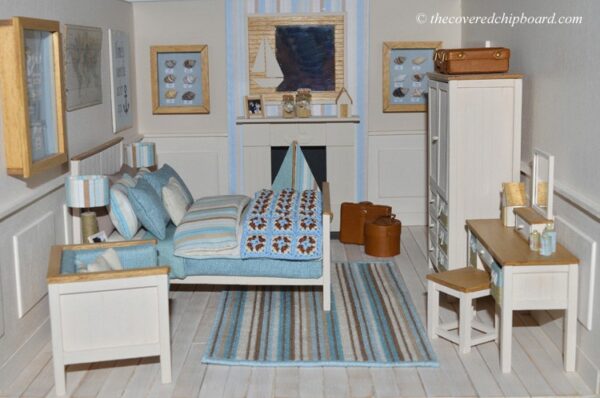 Lovely storage cabinet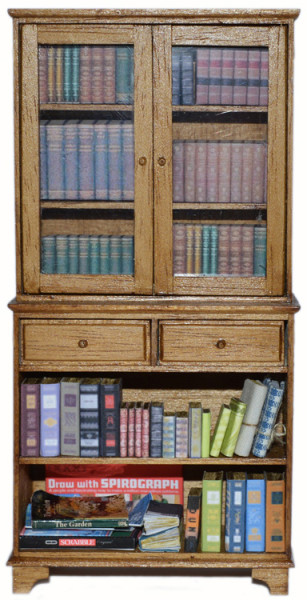 Pretty vintage cupboard all dressed up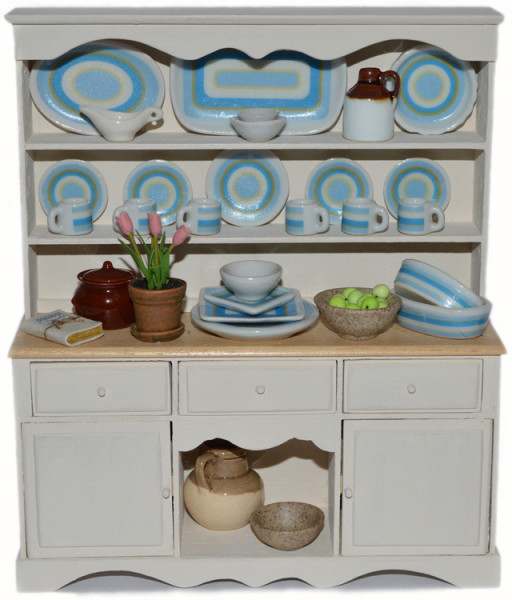 And who wouldn't LOVE this pretty sink in a cottage or vintage house!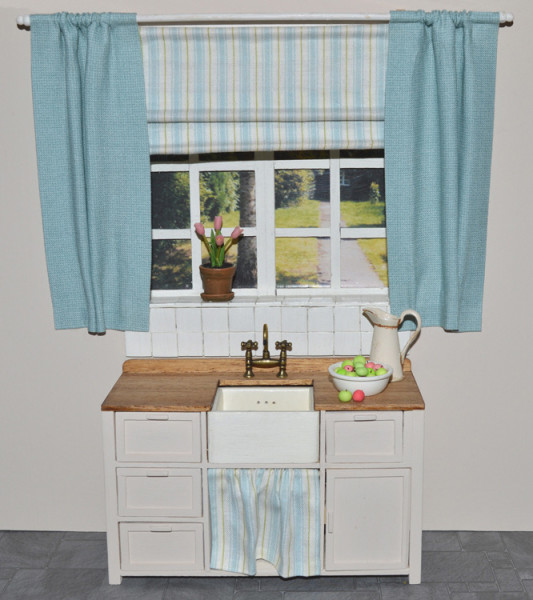 Here's a complete living room set where the look could be changed with the simple change of fabric.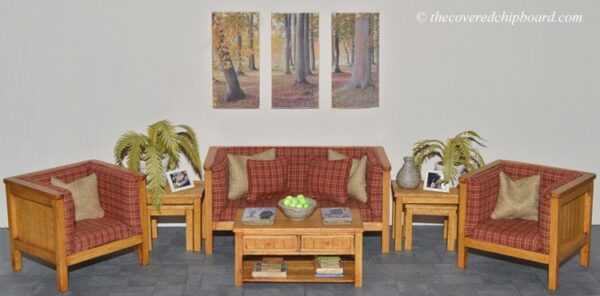 Again, the instructions are very easy to follow and there's a nice section on different woods and working with them. Perfect for the beginner and even the seasoned miniaturist.   Julie even makes the curved piece on a cabinet easy to create!  The book truly is a great one for those who want to start making miniature furniture.
Hope you enjoyed seeing Jill's work and that you'll pick up a copy of her book today!
SaveSave
SaveSave
SaveSave