Made a little mini book for my half scale house today.  It's a closed book so no pages were needed.  This is just a simple tut for an easy peasy quick to make book.
Enjoy . ..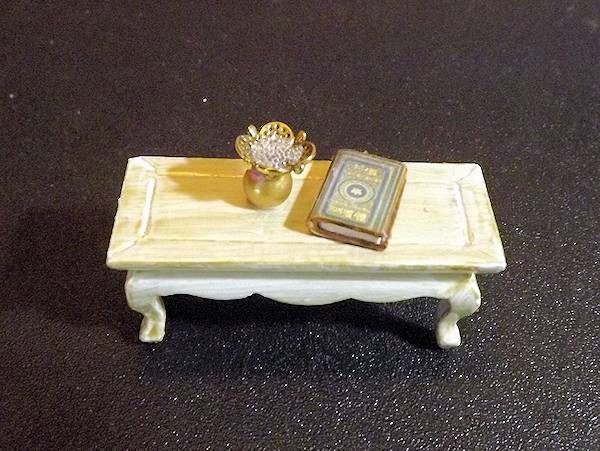 Cut from thin chipboard or sturdy cardstock:  1/2″ x 3/4″ cover
Cut from med chipboard: 1/2″ x 5/16″ and trim a sliver off the top and one long side
Find the center of the cover and draw a line 1/16″ on either side of the center area.  Score these lines with a craft knife but don't cut all the way thru!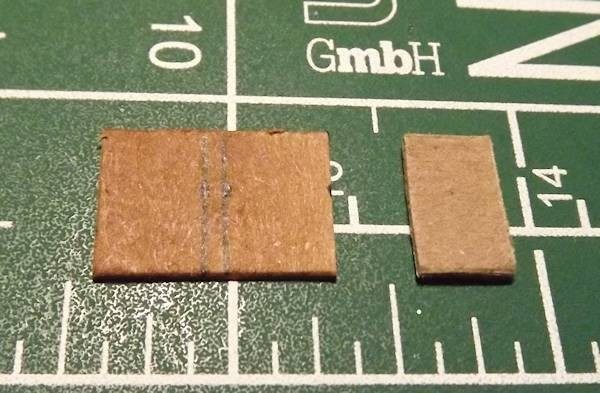 Check to see that the inner piece fits inside the cover when it's folded, trim inner piece if needed.  You want the cover to extend just a sliver beyond the inner piece.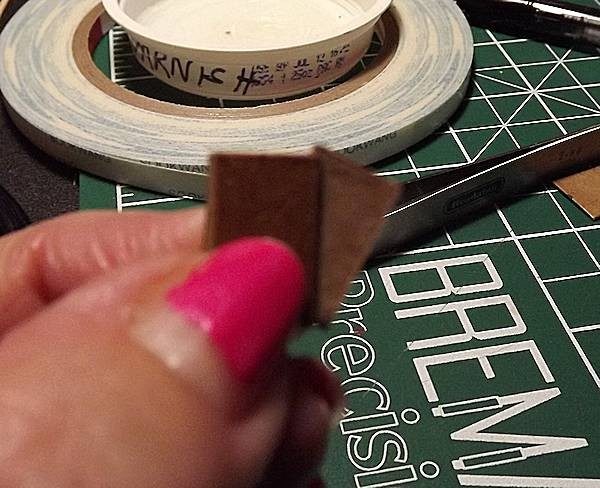 Paint edges of the inner piece white.  Stain or paint the inside of the cover.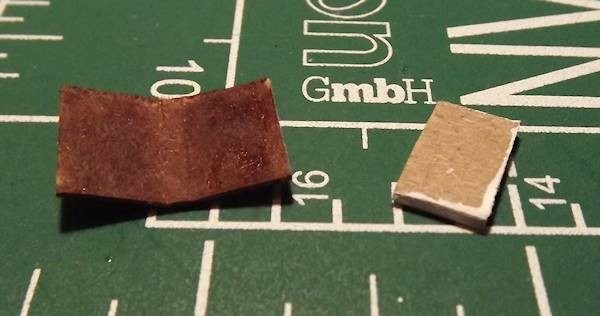 Glue the inner piece inside the cover, wrapping cover around the inner piece.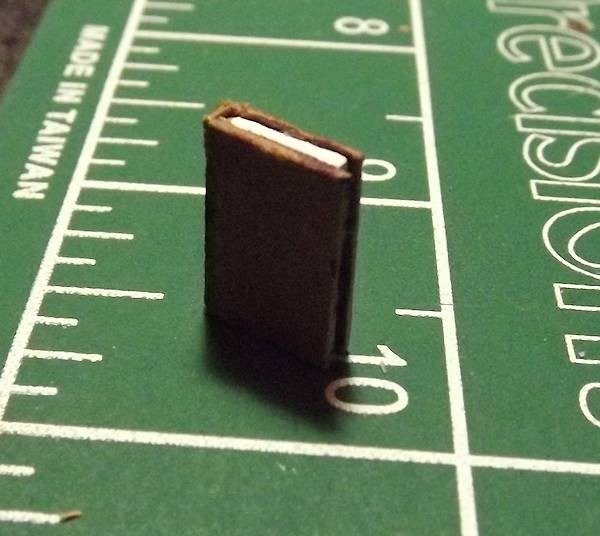 Print and cut out the paper cover for your book and glue it to the cover.  Trim if needed.  Distress the edges of the cover with distress ink or a marker to darken them up.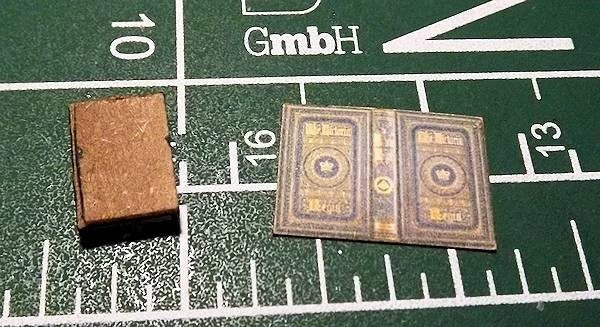 Spray seal your books with a clear matte spray to protect them.
Till next time . . .
Save