Decorations for Halloweenie Town Buildings by Teri Hanson
I'll be making some extras for Halloweenie Town here and there. Just bookmark this page and keep watch as I add new items. All are FREE, just click the download button and save them to your hard drive.
Personal Use Only – please do not share. Feel free to send a link to this page to your friends so they can download their own copy.
Witch Hazel's Cafe – Cat Table, stool and trash can. Note: the bottom of the stools are simply paper straws cut to length. Use black straws or color others with paint or a marker.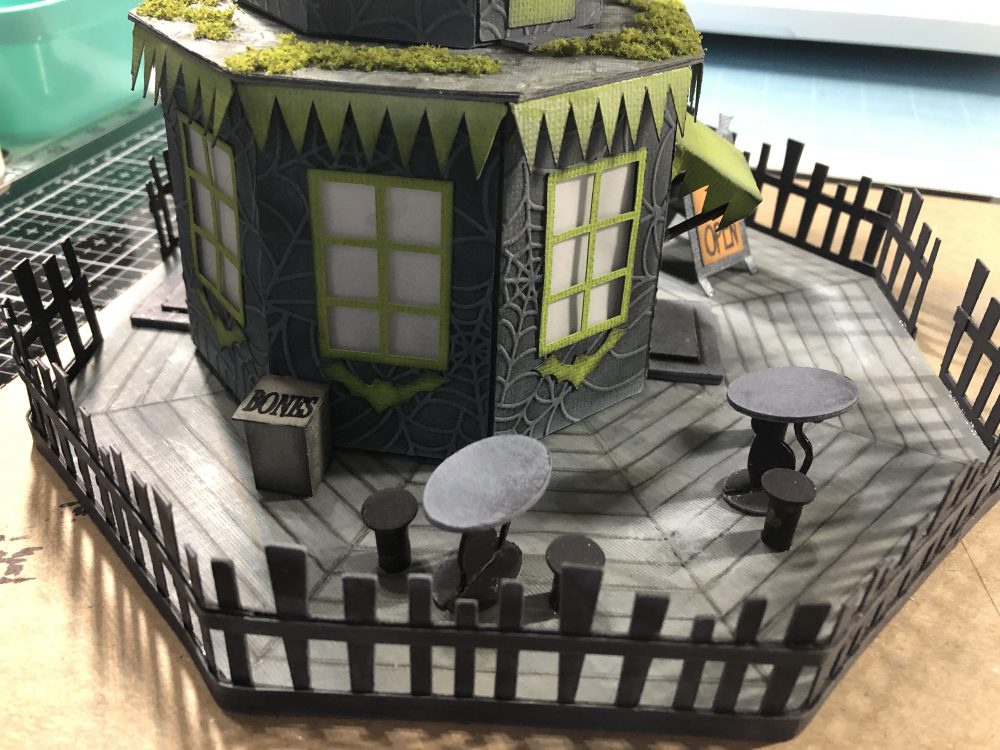 Grab the download from the menu in the sidebar on this page!
Till next time . . .