Welcome back!  When we last left off we had attached the siding to the main structure.  Here's what your house should look like now.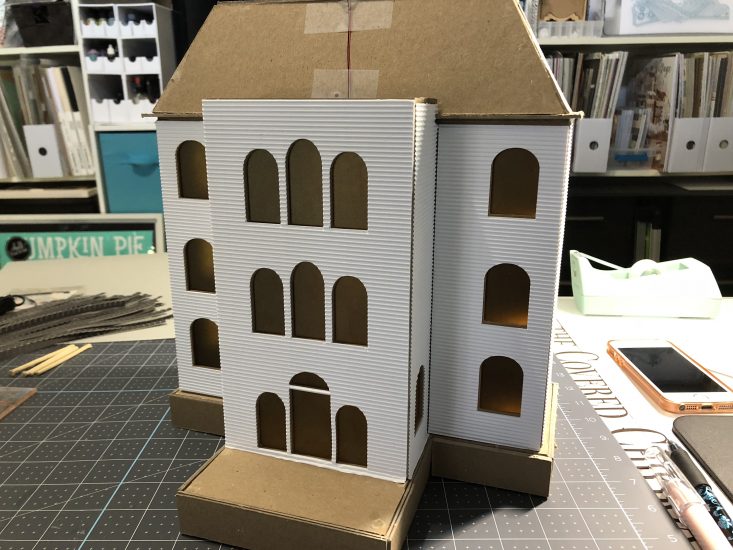 Next we will begin painting the siding to make it look weathered.  You will need a stiffer bristle brush and acrylic paint in the following colors: dk grey, med grey, white, black and a mossy green.  You will also need some paper towels to wipe your brush off on.
My paint colors . . .
FolkArt – Steel Gray (siding)
Apple Barrel – Pavement (base, roof and shutters if used)
FolkArt – Mossy Meadow
Any brand of white and black
The base and both roofs should be painted a solid dark color – either the black of dark grey will work.  Don't forget to paint the underside of the roof overhang.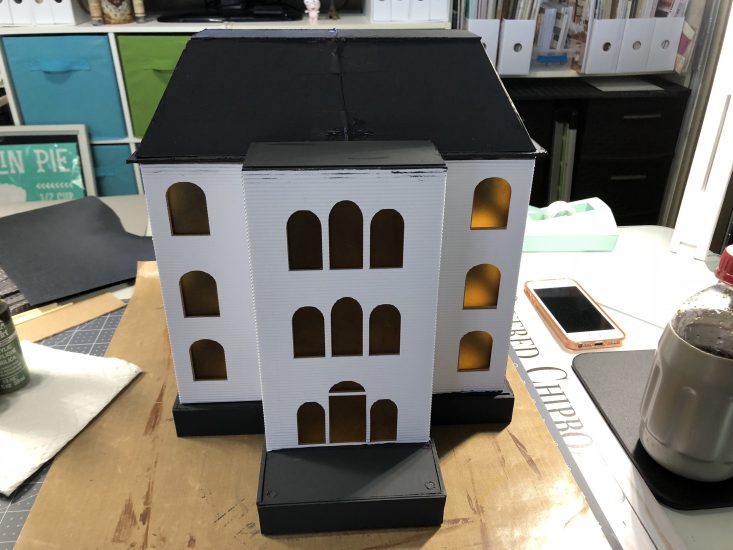 Siding . . .
Here's a little video with the painting technique.  There is no right or wrong way to do this!  Just keep adding paint until you are satisfied with the look.
Trim & Windows . . .
Use the link below to reach the Cricut cutting file for the trim pieces.  You'll want to use white cardstock for the trim – a textured cardstock looks best.  I've used Cricut white cardstock for my trim pieces.
Pull out three pieces of trim and cut it in half then add score tape to the backside.  This will be trim for under the roof as seen below. Note that the trim at the top of the center section should be placed so that trim top edge is flush with the top edge of the structure.  The trim at the bottom will end just a hair short of the windows on the left and right sides as seen below.  Once trim has been applied, use a straight edge or bone folder to burnish the trim for a secure attachment.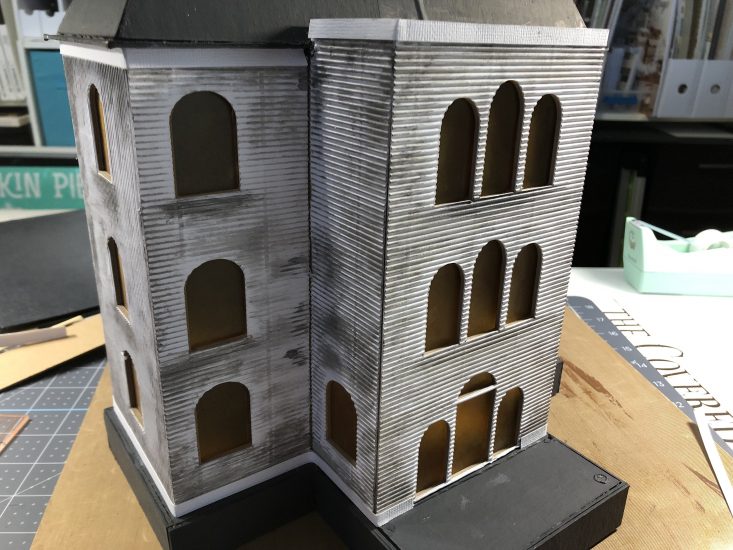 The remaining trim pieces will be folded on the score lines, based upon where they are used on the structure.  Some will be a valley fold while others will be a mountain fold.  Begin at the back left corner of the structure with a mountain fold then work your way around to the other back corner.  Attach trim with score tape or glue as desired.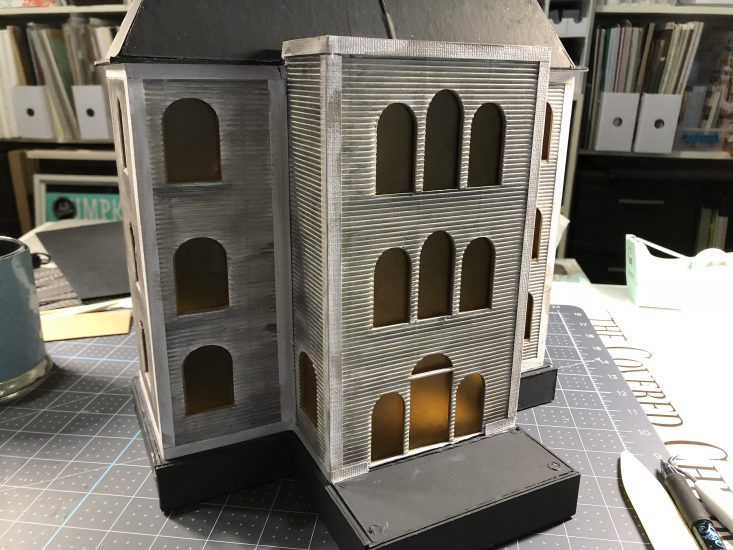 VIP: If you notice, I've darkened the siding on the house after trim was added.  With the trim needing to be distressed as well, I felt the siding needed to be darker.  I did this by adding watered down Steel Gray paint.
Windows . . .
Now it's time to add the window frames.  These will also need to be distressed once attached to the house.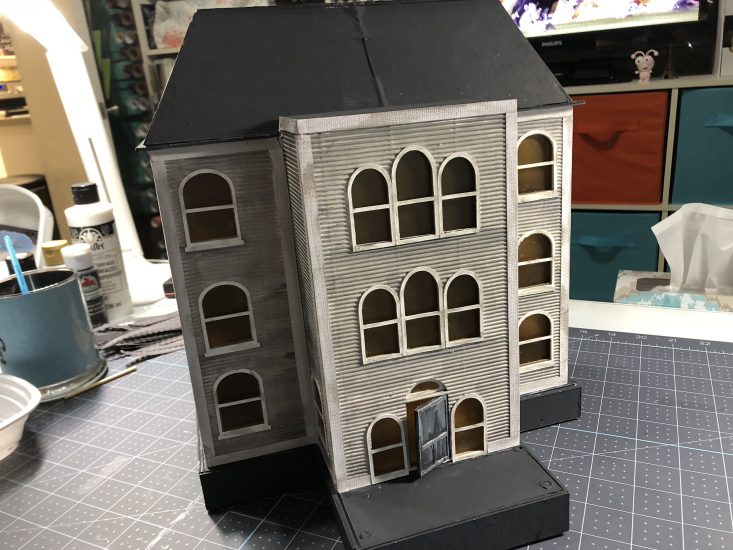 As you can see above, I've added all my windows and the front door which I've left propped open so that the light will shine through. A tiny silver or gold bead will make a handle on the door.  I'm stopping here and will next be back with more for the base, the porch and finally the roof.
Till next time . . .