Welcome back!  When I last left off I was waiting for a custom built china cabinet for the back wall in the dining room.  Well …. it arrived and was just perfect!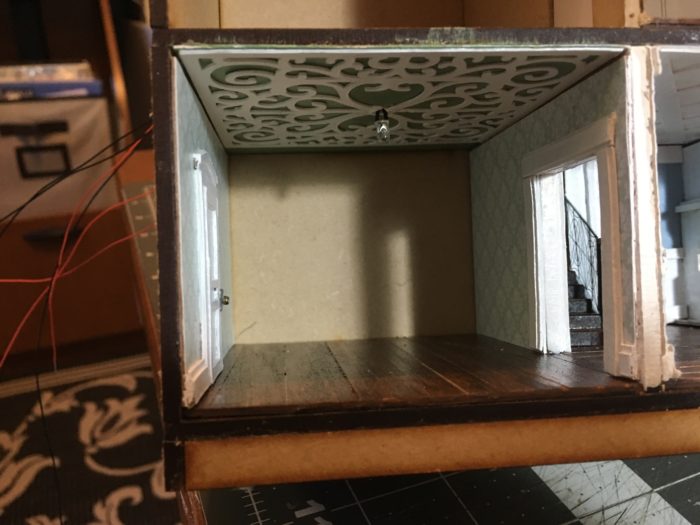 John Jensen, in my Half Scale Miniatures group created not only the china cabinet for me but also some laser cut sheets to use as flooring and subway tile walls!  Aren't they just to kewl!!!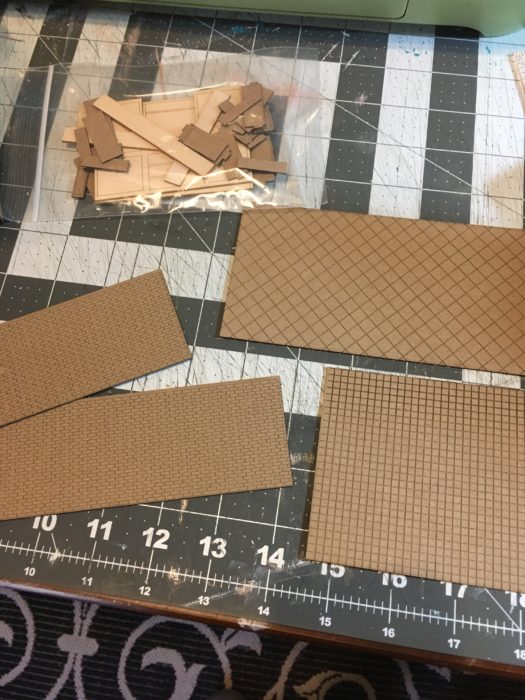 Here's a look at the china cabinet built, painted and being decorated.  You can see that I've added a bit of the wallpaper in the back of the shelf areas and made some tiny plates with cardstock.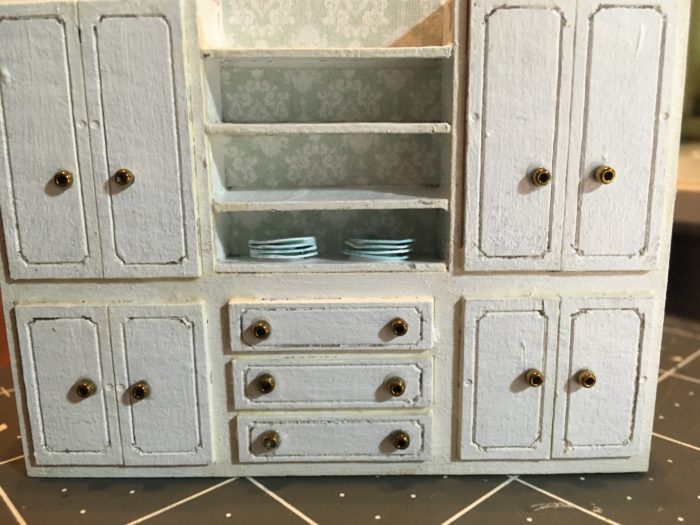 Below you can see the cabinet installed and completely decorated.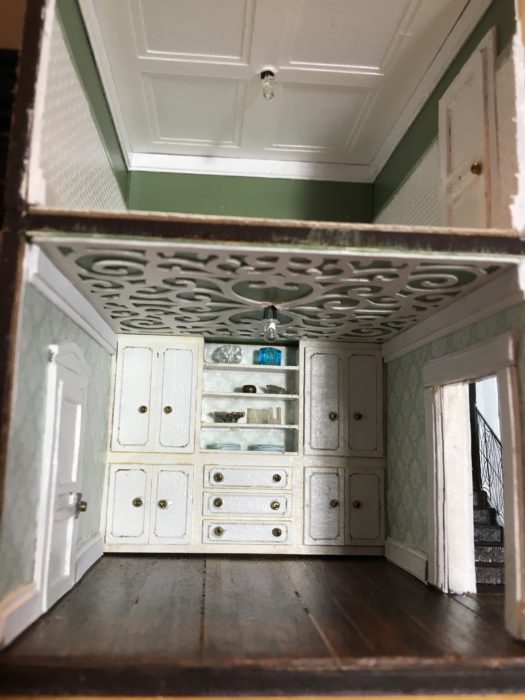 Now that the dining room is finished, I've moved on to the bathroom.  The green painted area is white textured cardstock that has been painted.  I then painted the laser cut subway tile and glued it to the cardstock.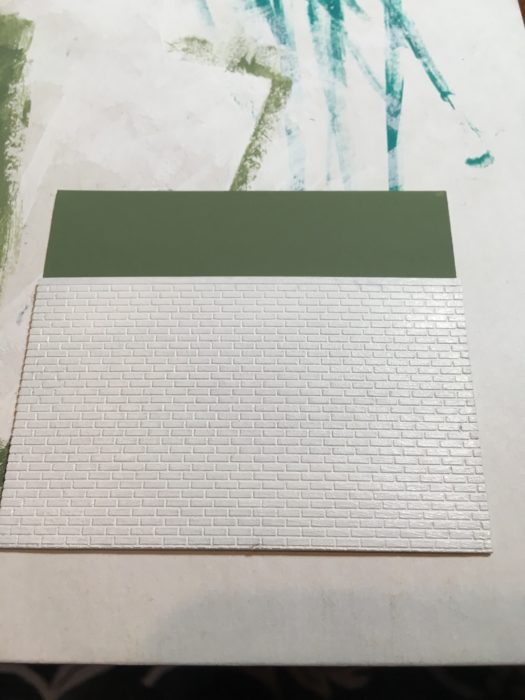 Below you can see the walls finished and installed.  Now I just have to wait on fixtures!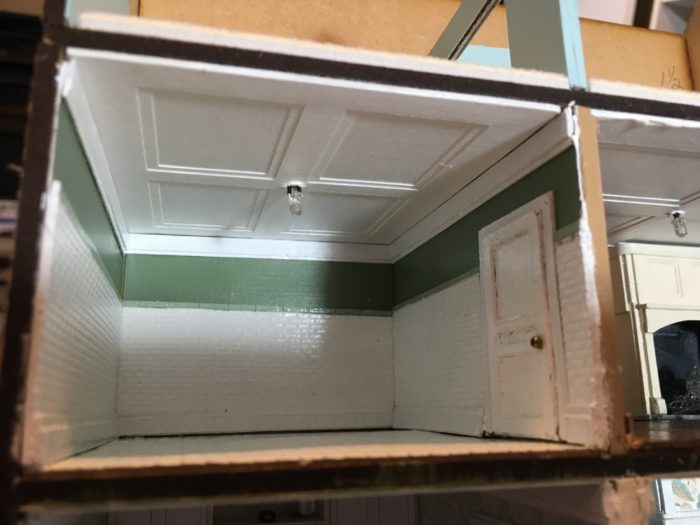 Next room up is the master bedroom with sitting area.  Using a medium weight chipboard a divider wall was constructed to seperate the two areas.  At the back I've created a box to cover the area where the stairs from the floor below would come up into the room.  A door will be added to the inner room side wall.
I thought this room called for carpeting and used a piece of purchased dollhouse carpet.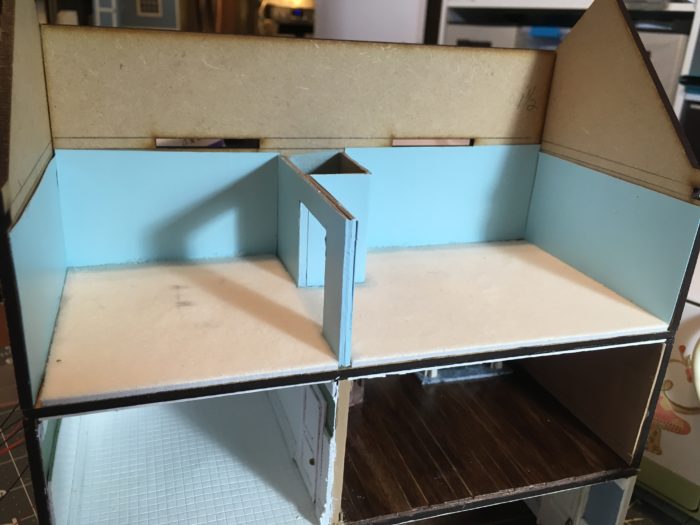 So that's where I am at the moment.  Next I'll be making the stairs door and then a door that would be in the sitting room.  This fake door will appear to lead to an upstairs balcony. Then there will be trim and a fancy ceiling.
So stay tuned and I'll be back soon!
Havisham Hall Build 04
SaveSave
SaveSave
All Content and Images
© 2010-2017 Teri Hanson / The Covered Chipboard
All rights reserved.