MASTER BEDROOM UPDATE . . .
So I'm almost finished with the Master Bedroom update!  Waiting for ceiling lights to arrive, need a chair for the writing desk and then the bed has to be dressed.  Here's a look at the room to date . .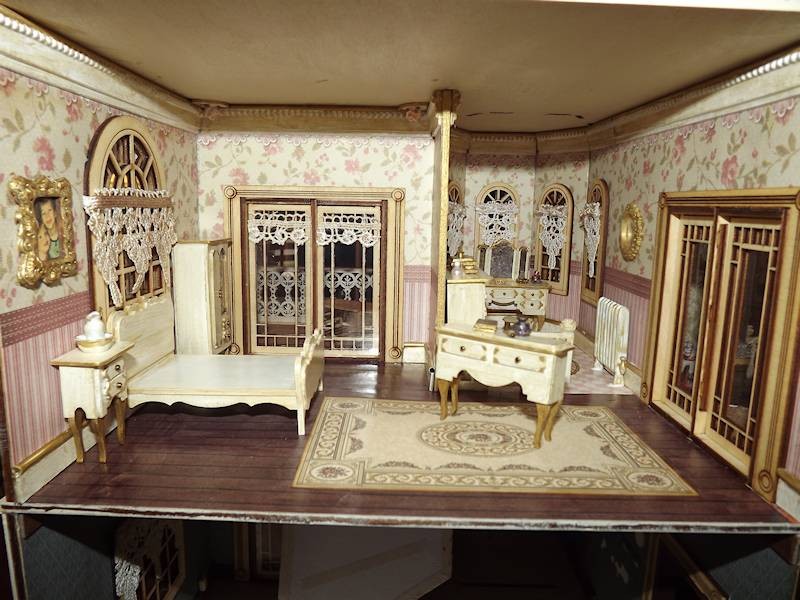 Here's a look at the upper trim  . . .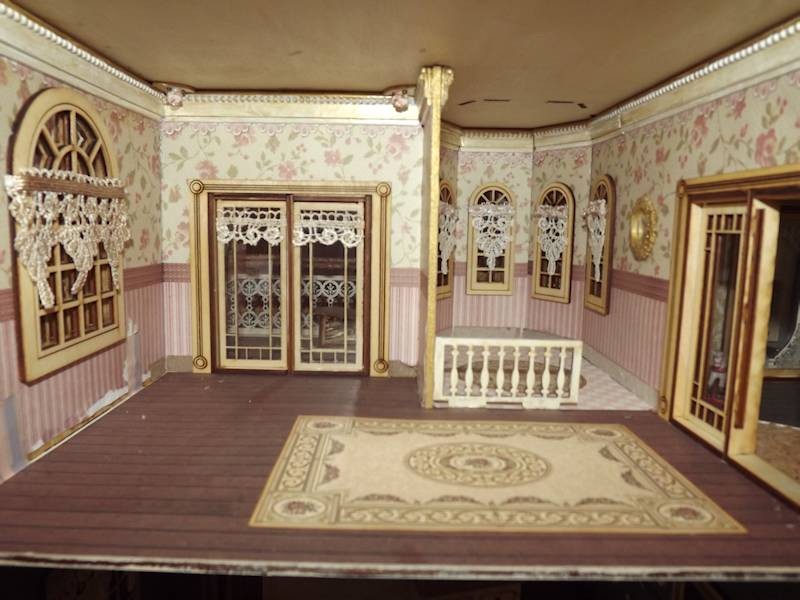 and an up close of the furniture . . .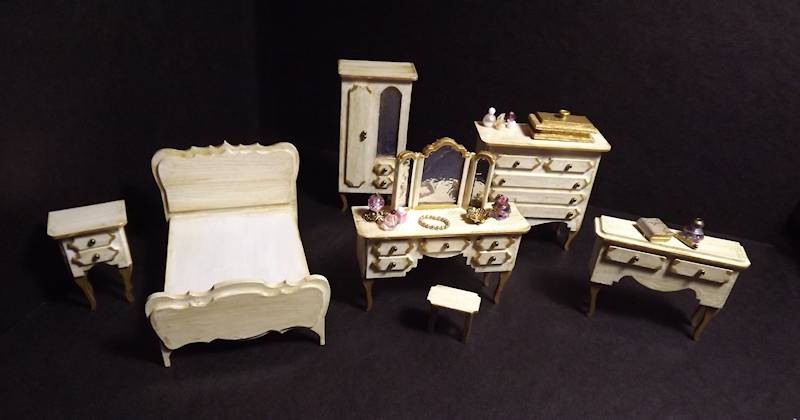 For the trim I've used chipboard, plastic stir straws and bead chain . . .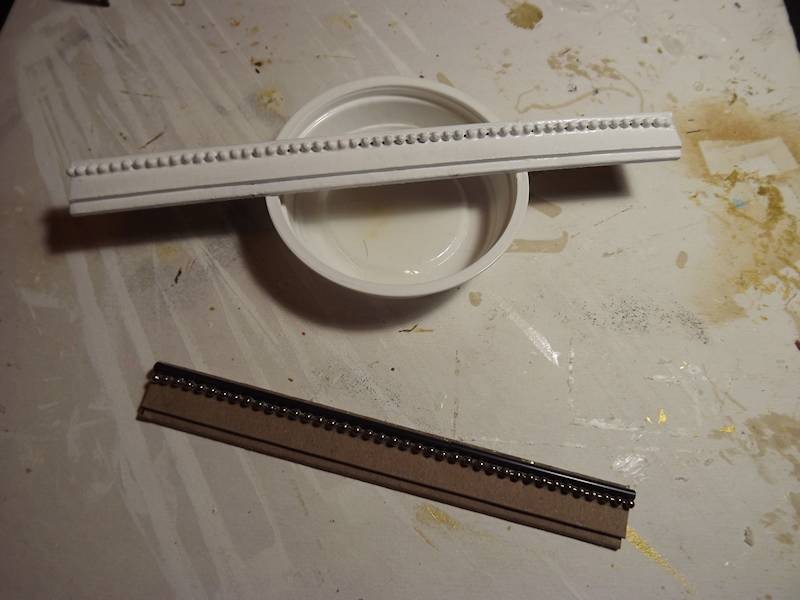 with tiny rose beads in the corners . . .

Everything was paint with three coats of white then washed with gold paint and highlighted with gold.  A bit of light pink paint was added to the flowers.
Feel free to ask questions in the comments.
Ok so lights are now in and bed is finished plus a few other little accents.  Since my tape wire was messed up earlier, I now have to find a way to finish the ceiling and cover the wires.  Once that is done the room will be finished!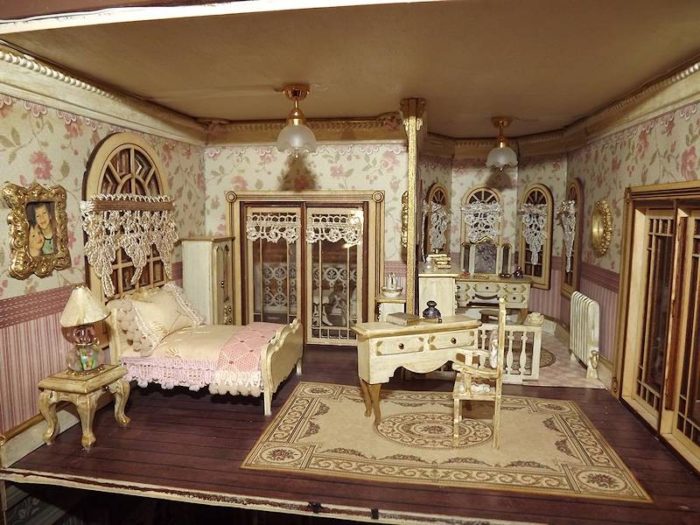 Save