Over the past week I've been working on the update to the laser cut dollhouse living room/parlor.  Here's some pics of the process which has been great fun with a few things learned . . .
For starters, here's what the original room looked like, the first time around.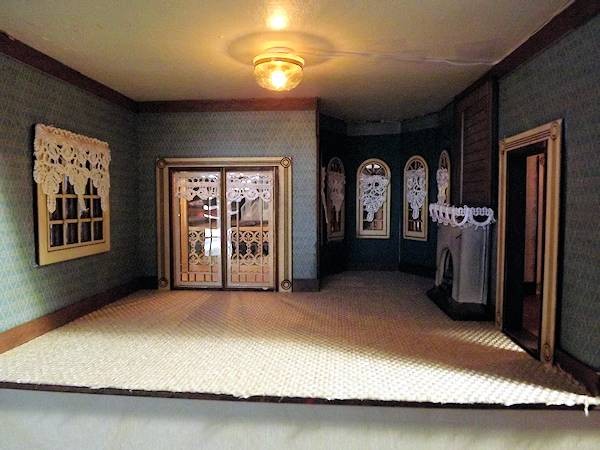 Everything was pulled out and I did a big makeover on the fireplace.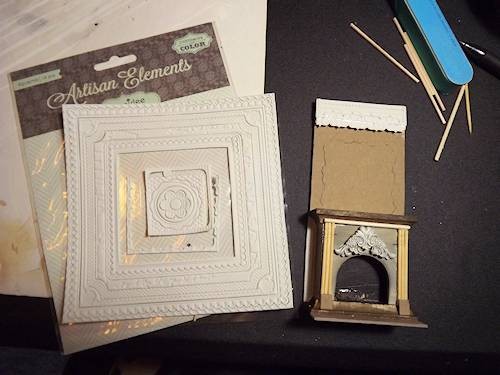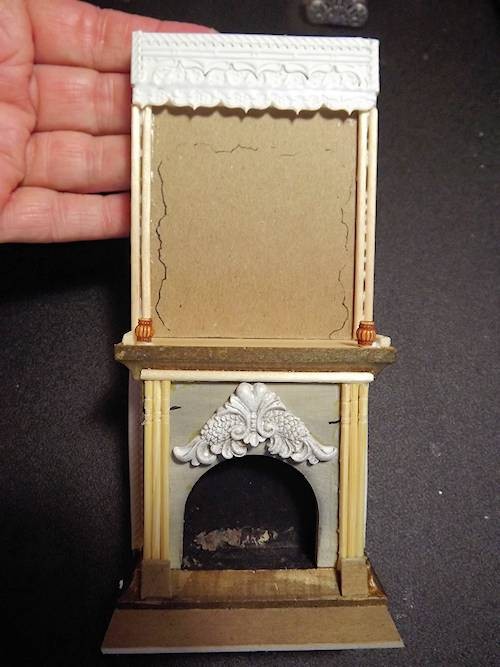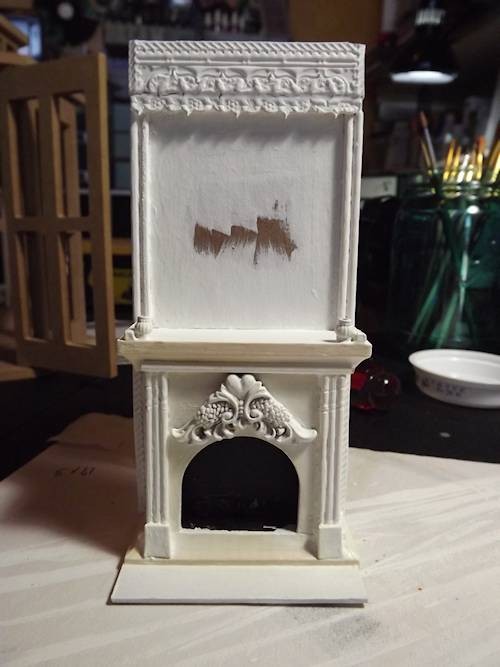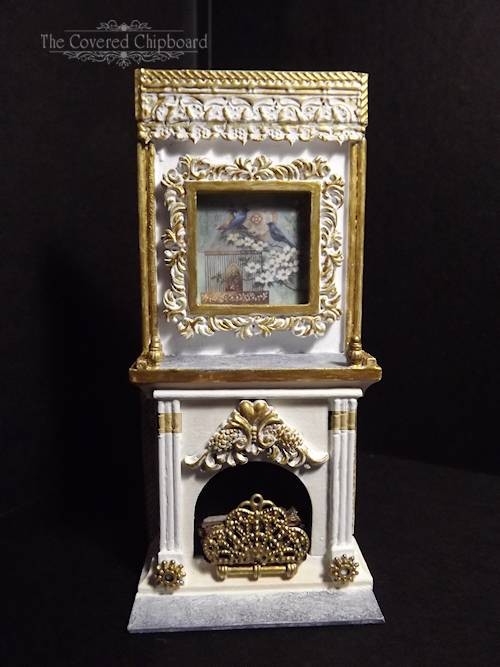 Next I added a custom wood floor using tiles and strips from a fantastic site: Dollhouse Flooring.  This was soooo much FUN!  And once you get started not hard at all.  I glued all the flooring to a piece of sturdy cardstock and then added it to the house.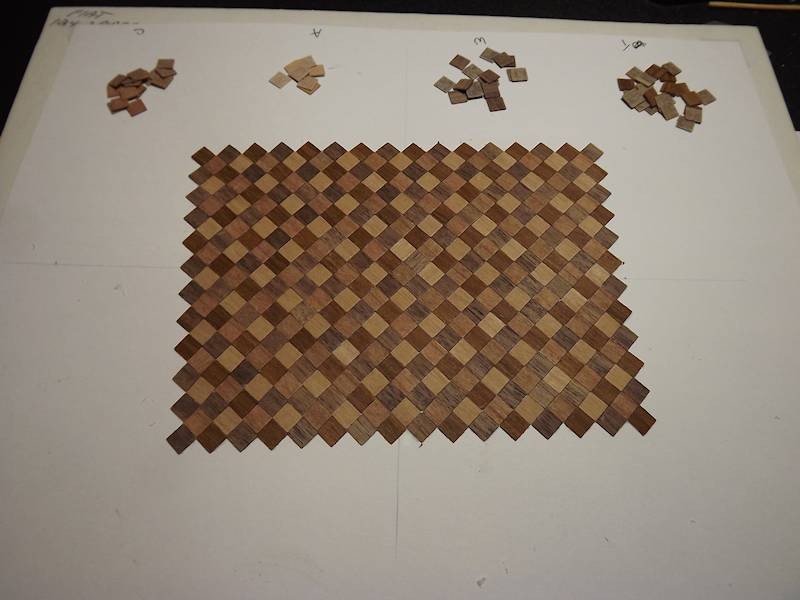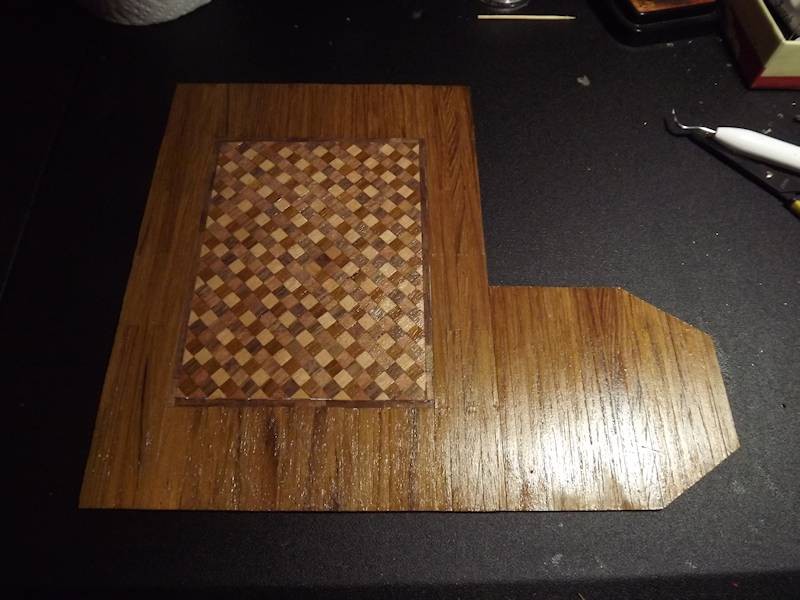 And then new wallpaper, trim, and lights went up, leaving the room ready for furniture.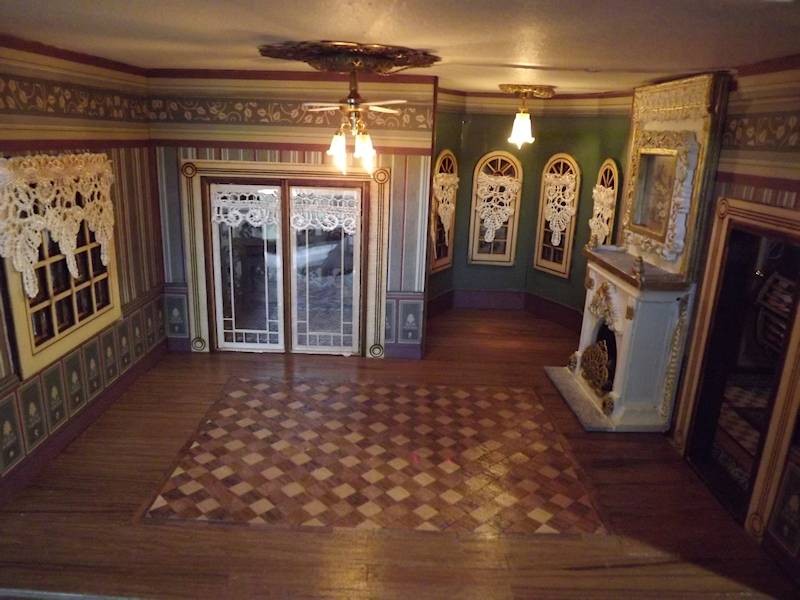 With the leftover flooring pieces, I created a little checkers table . . .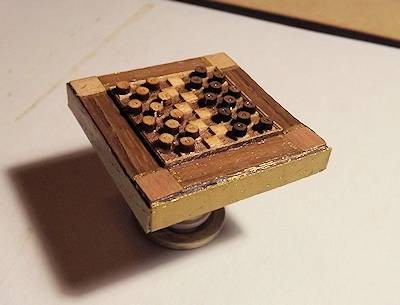 Previously purchased furniture was way to red colored for the room so I opted to go with painted white and gold stained furniture again.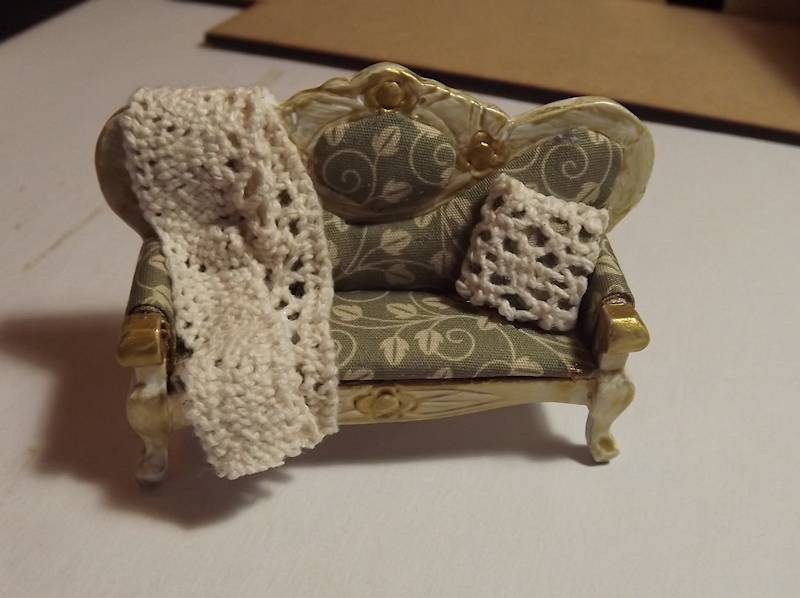 During this process I discovered the printable fabric paper from Jacquard and have fallen in love with it!  The paper is a fine cotton fabric with a white paper backing.  It runs thru the computer with ease and prints beautifully!  The pattern is from a digital wallpaper and I've used it for all the cushions on the furniture as well as on the drapes and cornice.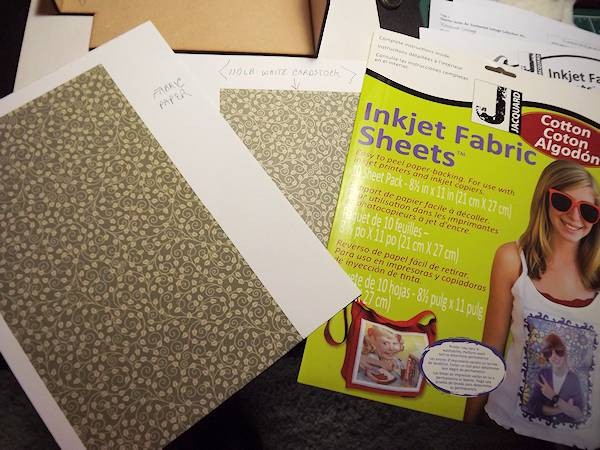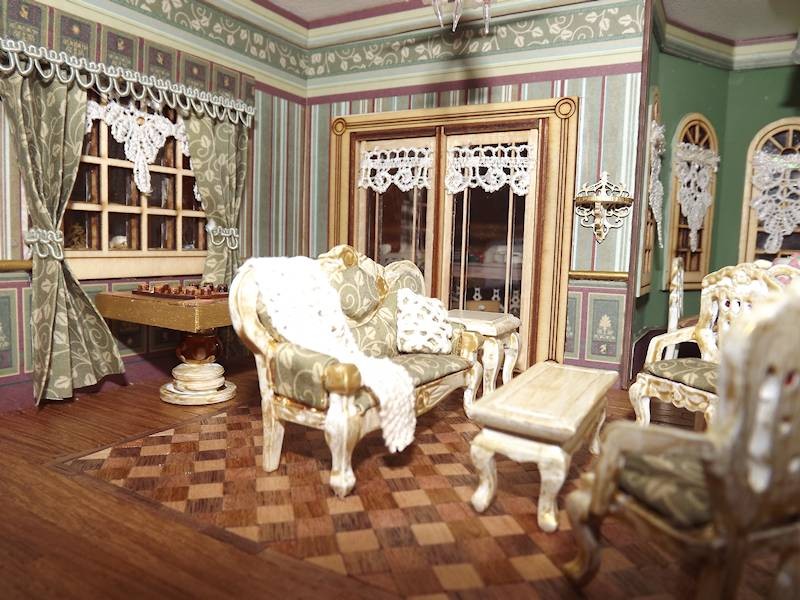 A few accessories were added and the room is ready for the final dressing and two chairs for the checker table!  The gold pieces around the lights are misc items found in the jewelry section at michaels.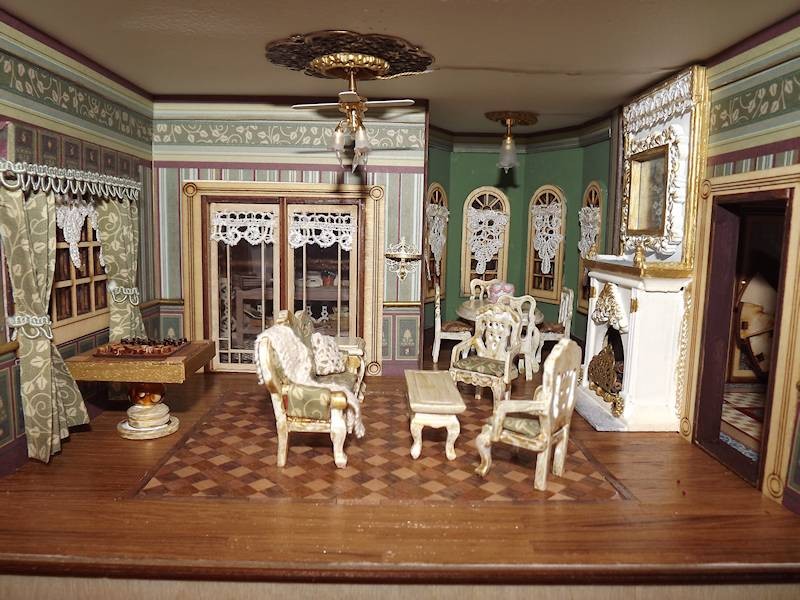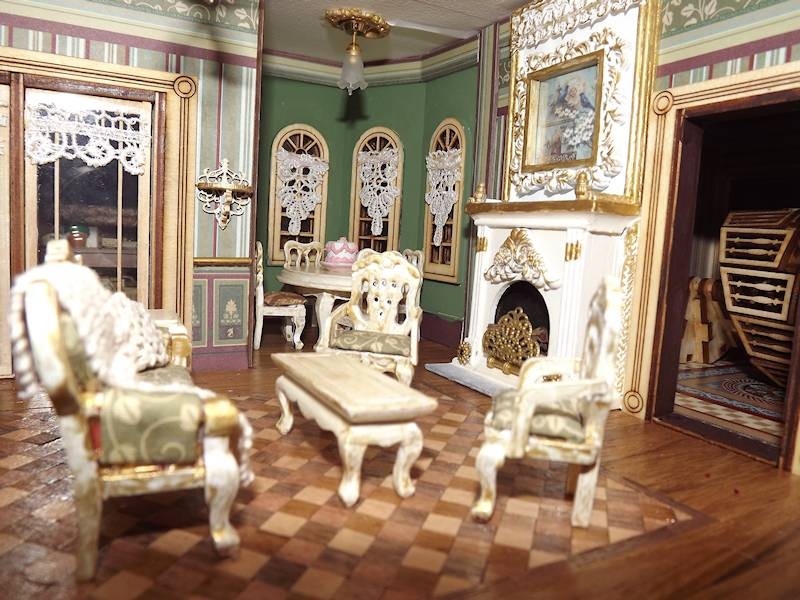 At some point I'll figure out how to hide the wires for the lighting as well but for now, I'm very happy with the way the room has turned out.  It's now more in keeping with what I first imagined it to be.
Hope you enjoyed the little tour!