Just a quick post today showing the finished rooms waiting for furniture . . . I've added some rugs, curtains for every room and an accent or two.
All curtains were created with lace purchased at our local discount store with some additions of ribbon.  For an aged look I used Vintage Photo Distressing Ink on top of the lace.
Child's room . . .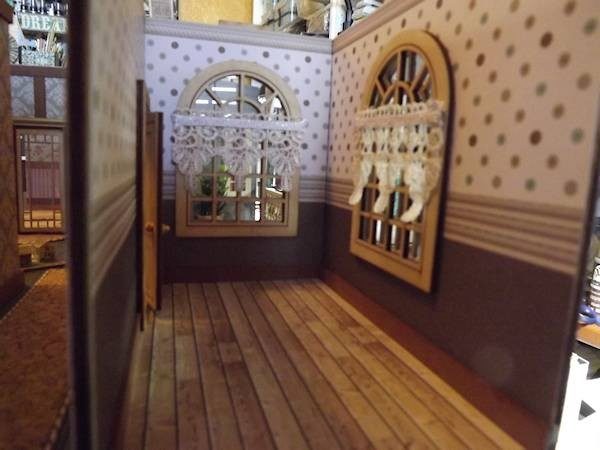 Kitchen . . .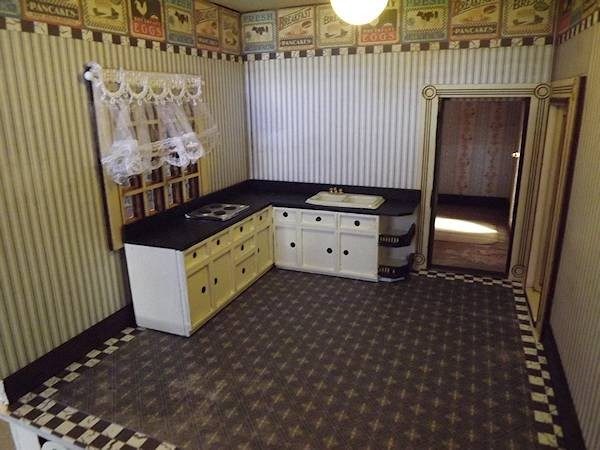 Library or Office . . .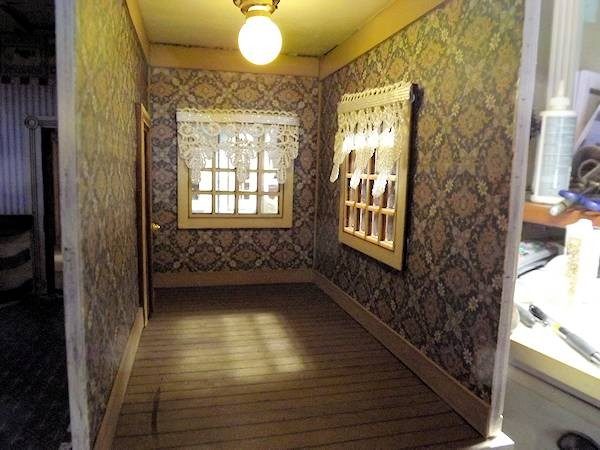 Living Room . . .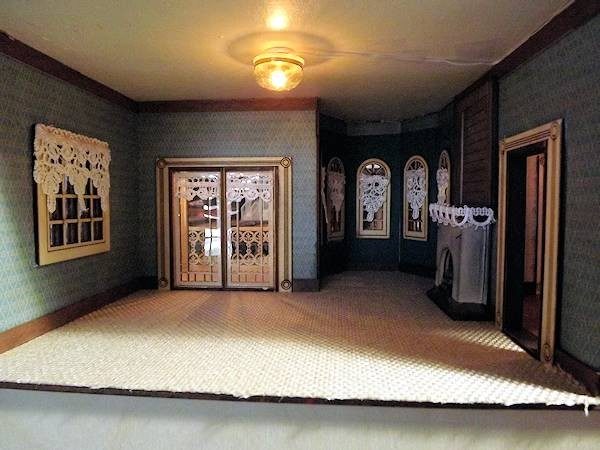 Master Bedroom . . .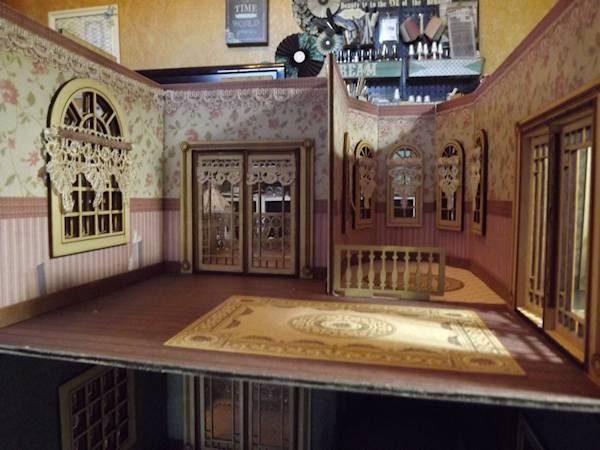 Nursery . . .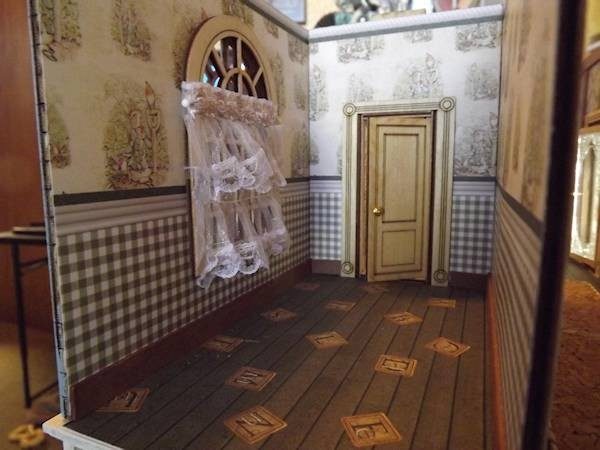 Playroom Sitting Room combination . . .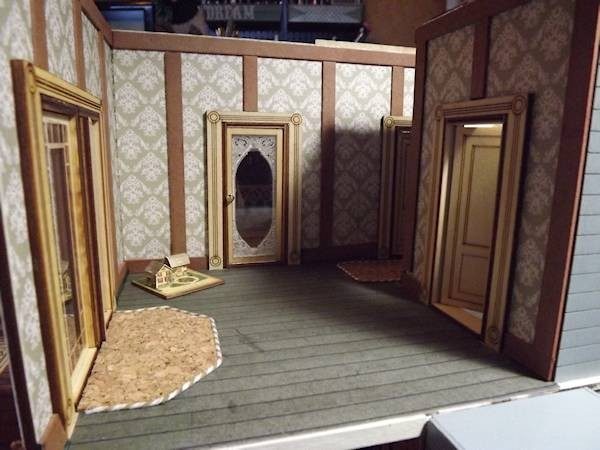 Isn't the tiny village playset just to cute!  It's a printable found online.
I've also added rugs to the upper front porches . . . remember, I needed to hide the wiring on both!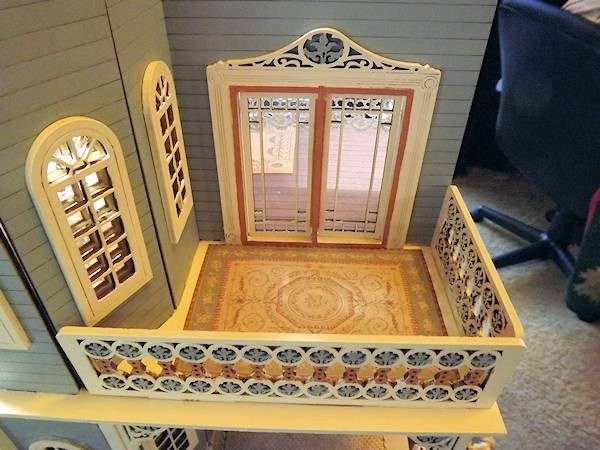 The wiring outlet/plug is hidden behind the crate with plant on top.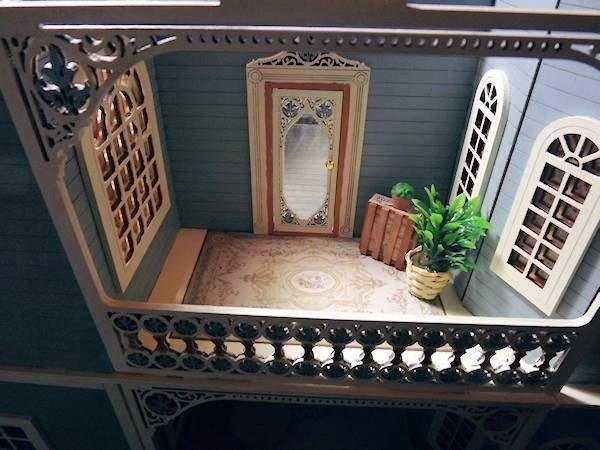 I will still need to decide what to do on the ceilings but that's another day . . .
Check out this site for all kinds of printables:  https://openhouseminiatures.wordpress.com/2013/03/01/how-to-make-a-folding-dolls-house/ with some great printables for your dollhouse! Check out the linked page with the folding book house! It's awesome. The 1:12 version would work as a dollhouse in a playroom for the 1:24 scale but if you want to stick to scale, she does have a 1:24 scale here: https://openhouseminiatures.wordpress.com/2013/03/26/thank-you/ at the bottom of the page.
Search the internet for a ton of free printables for your dollhouse!
Now I'm ready to add the next floor, the attic space and the ceiling wiring for the second floor rooms.   So guess it's see you next time for now . . .