Nothing is prettier at Christmas time than a room or mantle lit up with candles.  I use them all year long but double them up for the holidays placing them all around the house.  In the next month or so you will notice them popping up in my photos of projects but for today I'm making some lovely lamps from SVG Cuts.  Purchased last year, I never got around to making them and decided this year they were going to get done.  So stay tuned as I create some winter lamps!
All lamps use the "Christmas Eve" kit from . . . SVG Cuts
Lamp #1 materials . . .
Shimmer cardstock from Michaels for the lamp base (hard to see but it's a very light taupe color)
Diamond Bling cardstock from Bazzill
Cuttlebug Paper Snowflakes embossing folder by Anna Griffin
Optional tea lights
Optional plastic panes (see my need supplies post for where to find these)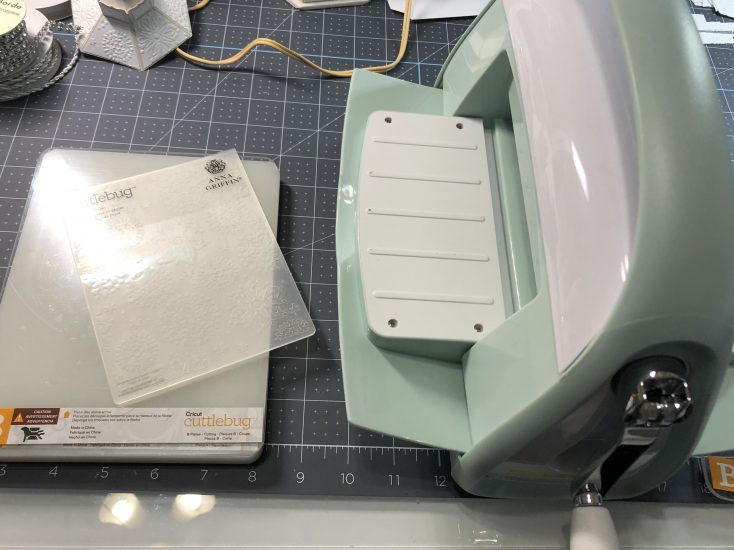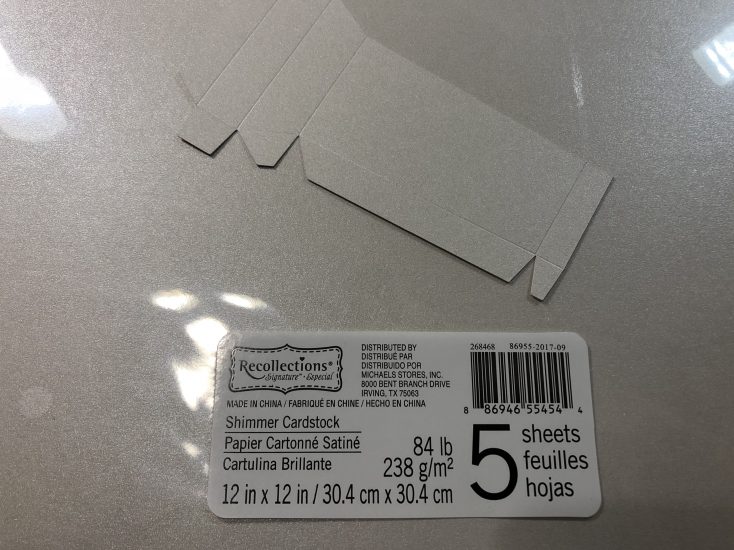 Note: all lamp parts were cut from the Michaels shimmer cardstock.  All panel sections were cut from the Bazzill Diamond Bling cardstock.  Only the panels were embossed.
Ok so here is the video from SVG Cuts for the lamp.  Take a moment to watch it then read my tips below . . .
Construction notes . . .
So these lamps can be easily made in a day, probably two in a day if you make them in assembly style.  They go together very quickly and are not difficult at all.  That said …. I did run into an issue sliding the post section onto the candle.  It's pretty snug once you have those tabs glued at the top and bottom.  When you try and slide the post onto the candle the tabs tend to get pulled up.  My solution was to glue the side edge of the post section a bit away from the scored fold line. I also used a pick to help hold the tabs down on the top section as I slide the post downward.
Another issue I found was that the lamp was not as steady as I would like so I cut two hexigon shapes from medium weight chipboard, glued them together, covered with paper and then attached them to the lamp base.  This helped a lot.
Light note: The normal bulbs in these lights will burn hot.  If you don't add the plastic panes in the top, you will be ok for a few hours at a time. If you add the plastic panes, I don't suggest using the normal bulbs.  You can find replacement bulbs for these that are LED and burn cool.  I prefer these no matter what because you can turn the lamps on and leave them on without worry.  They also last three times as long as the normal bulb.  I've found the replacement bulbs on Amazon and at Lowe's Hardware.  Just be sure what you get is no more than 7watt equivalent or it will short out the light!
Another option for the light – this is great for a candle lamp you might have laying around that has stopped working – is to use an old candle lamp but cut the cord off of it then place a tea light on top where the bulb would be.  As you can see from the images below it lends a very different look to the lamp light.  This is also an option for when the candle lamp stops working as they all do at some point.  Instead of making a new one simple cut the cord, remove the bulb and pop in a tea light!
Flameless flickering tea lights
Below you can see how I've added the plastic panes to the lamp top section and the additional base at the bottom.  One other thing I did because of the panes was to cut off the very top section above where the panes go and make it like a lid that sits on top.  This gives me easy access to change the bulb or add the tea light.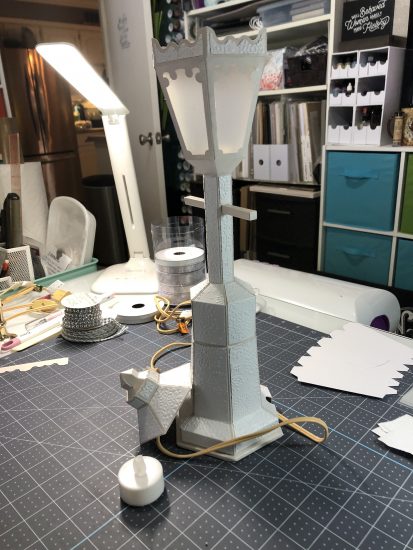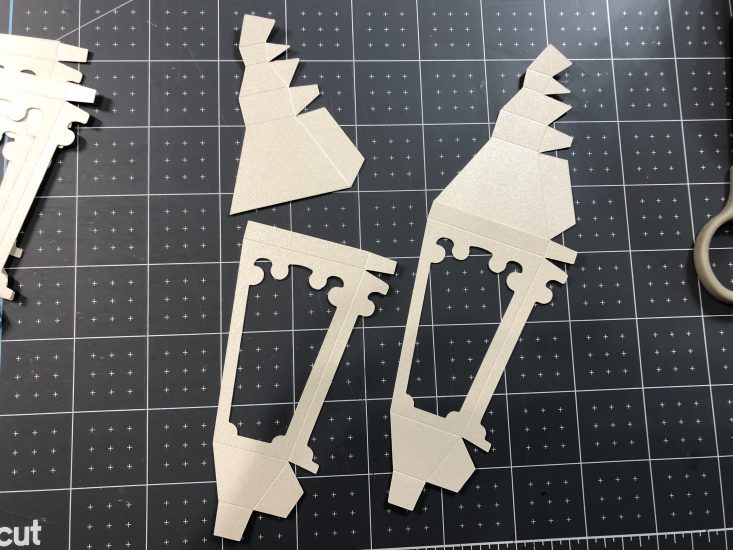 Now here is a look at my finished lamp once all the trimmings have been added.  Aren't these just way to pretty!!!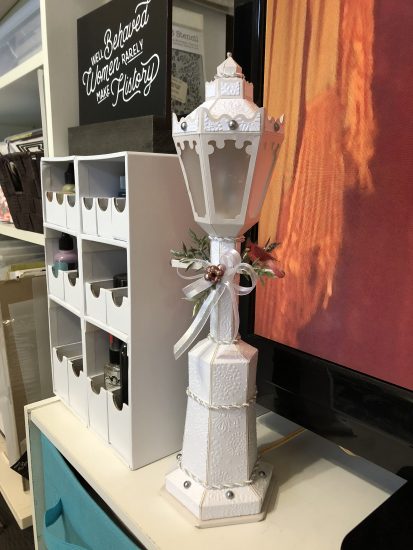 One final note …..
Visit SVG Cuts and grab up to 26 FREE files for Christmas crafts!!!  Click on the "Free Designs" link at top to locate all the freebies. These will make awesome accents on all your Christmas craft projects!