featuring: Wilderness Book in Cricut Design Space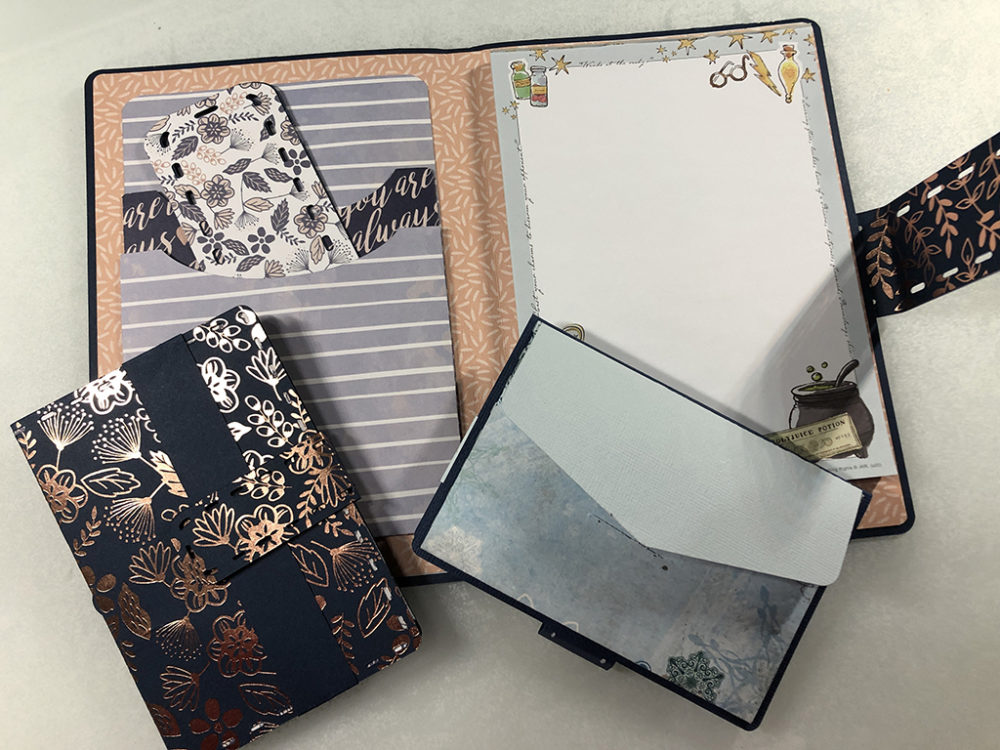 I ran across this cute little book in Cricut Design Space the other day and thought it would make great quick gifts or stocking stuffers. In the video I'll show you how to construct the book as well as alternative ideas for using the project.
Materials . . .
Finished size is about "3 x 5" when closed.
Large version: 5.5″ x 8.25″ closed
NOTES . . .
If you are using a single sided paper and you want a specific side to show then you will need to mirror some sections.
Before cutting the slit into the inside section on the larger version, be sure to measure the width of your notepad and cut the slit slightly wider!
VIP!!! On the larger version when you add scor-tape or glue to the inner sheets . . . DO NOT put it in the center area like I made the mistake of doing. If you do this the notepad will not be able to slide inside of the slit! Only use adhesive around the outside edges.
Magnets will hold the closure on the smaller size books but you will need to use velcro dots on the larger version.
I hope that you enjoyed the project and will be making a lot of these as gifts!
Happy Crafting . . .
Teri