Dreaming Tree is one of my favorite places to look for paper crafts.  They always seem to have something I love and just have to make.  Last year I picked up their Artichoke Planter and decided to add them to my fall tablescape this year.
I've used papers to match the Autumn Lantern from Dreaming Tree that I made last year.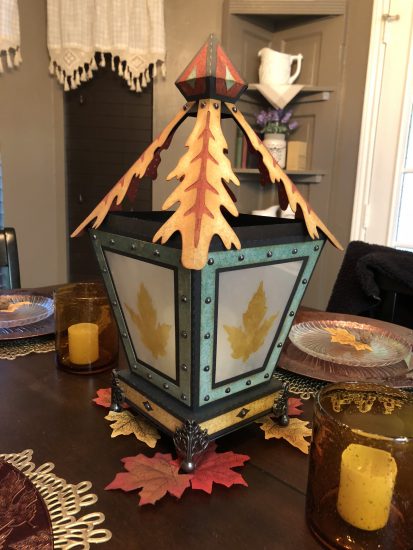 Papers . . .
BoBunny – Double Dot: Decaf Vintage
BoBunny – Double Dot: Island Mist Vintage
BoBunny – Double Dot: Wild Berry Vintage
Bazzill Bling – Black Tie
Additionaly you will need a small block of floral foam,  a Styr0foam egg that is 3 7/8″ by 5 7/8″ and a wooden skewer stick.
Now here is a look at my finished vase that holds the Artichoke.  On the gold pieces I've used Ranger Vintage Photo distressing ink around the edges. I'll be adding a few extras to the vase soon.
NOTE:  I added a piece of black medium chipboard to the very bottom of the vase to make it a bit more sturdy.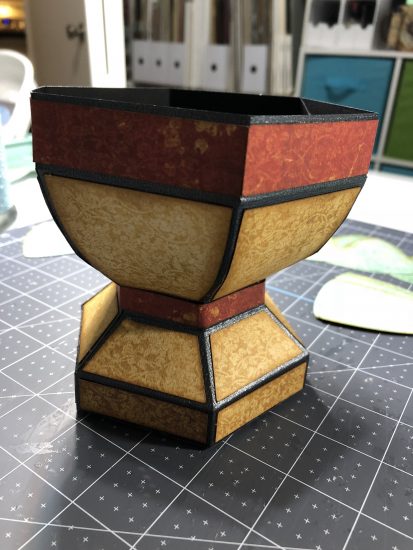 Here's a video showing you how to make your own Artichoke Planter
And here is a look at my own Artichoke Planter . . . you can see where I've embellished the vase and also tipped the Artichoke pieces in a purple ink.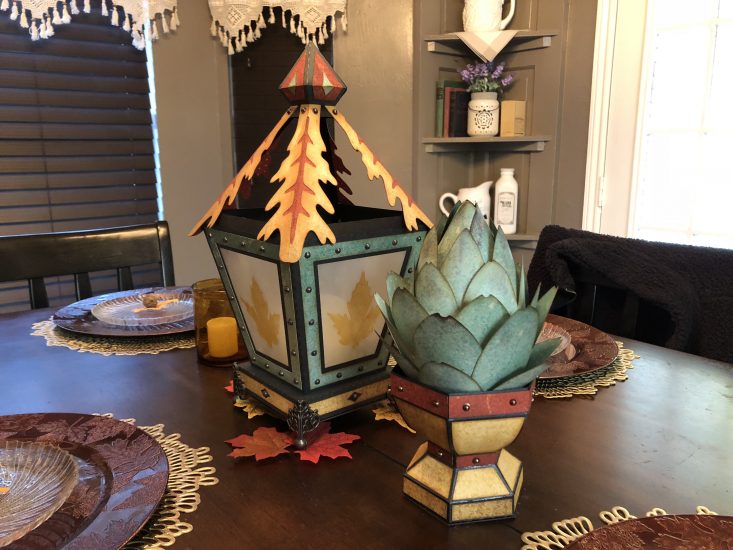 I think this might be a bit large for two on the table so they may be moved to the mantle and I might make two smaller ones for the table.  Give it a try and make some for yourself!