by Teri Hanson for The Covered Chipboard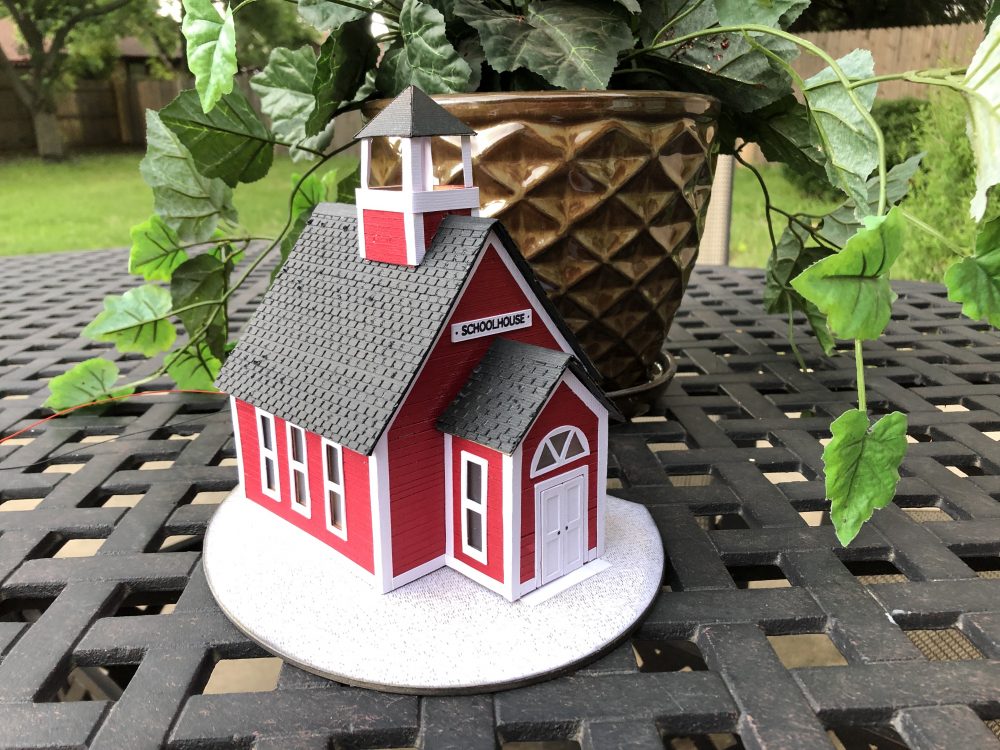 Every tiny village needs a Schoolhouse just like this one. With your Cricut or Silhouette cutting machines you will find construction easy and fairly quick depending on the options you choose.
The Schoolhouse was created to compliment the tiny Church with a finished size of 4.5″ by 6″ by 7″ and the option of using mini LED lighting or a tea light. There is also an option for drawn lines on cardstock for the appearance of siding or cut cardstock strips for creating siding. It's up to you to choose the options that suit you best as either will be lovely when finished.
If you are unsure how to use SVG files in Cricut Design Space, please visit our Website and look for the post "How to use SVG files in CDS"
Materials list . . .
Cardstock – AC or Cricut – Red, White and Black or Grey
Frosted plastic for windows – can use clear plastic and sand it
Cricut Wine color marker
Cricut Heavy Chipboard for base
Cricut Brown Kraft Board
Cricut Black 4.0 pen for sign
Optional white or grey distressing ink
Quick dry glue or scor-tape (double sided tape)
Cutting Guide . . .
When you purchase the SVG files you will find a PDF file that includes a cutting guide. Use this to understand what shapes are cut from what materials.
Note about Heavy Chipboard Base . . .
Please note that if you choose to use the oval shaped base, created from Cricut Heavy Chipboard – you will need to use the Cricut Maker machine with the Cricut Knife Blade. For other materials or machines, use thinner cardboard and cut as you normally would. I do suggest stacking several pieces of thinner cardboard together to make the base thicker and stronger.
Here's a look at the cardstock pack I've used on the base . . .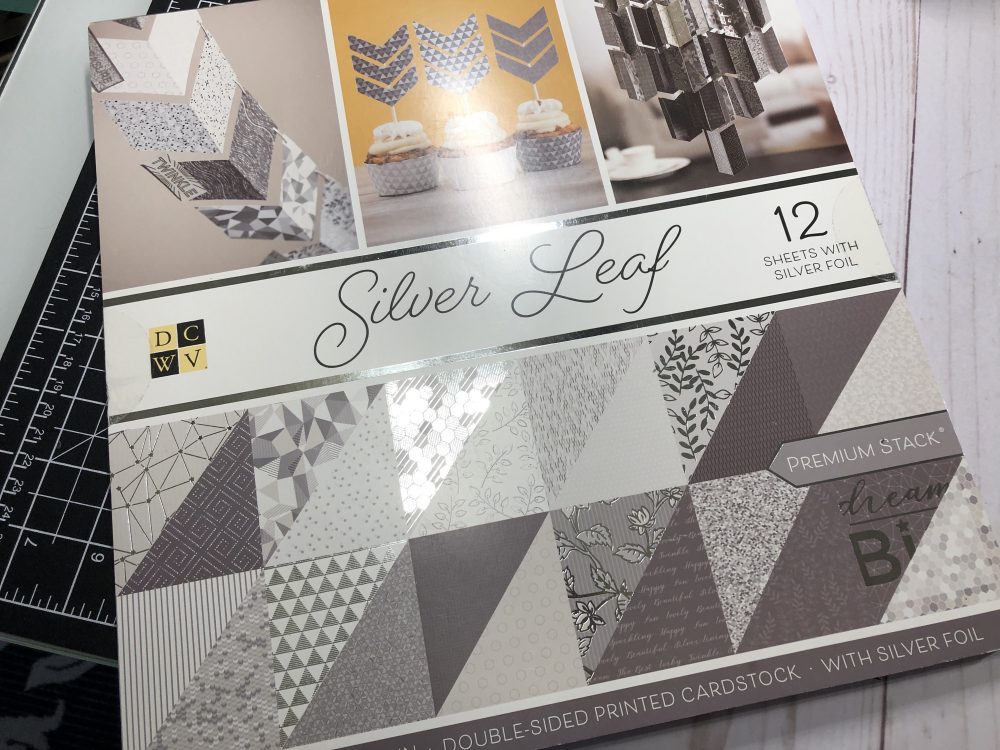 Materials for Lighting …
My Church video shows you how to install the lights but you can also use the link below for further videos.
Lighting supplies are from: modeltrainsoftware.com
Additional videos on how to use lights can be found here
How to construct the Miniature Schoolhouse
Videos can be seen on my YouTube Channel
One last thing ….
When you finish the tower section, you will notice that you can see the brown kraft board inside. I took some black acrylic paint and easily painted the inside area. This gave it a more finished look.
Thanks so much to those who purchase this project!! Please feel free to contact me should you have questions.
Happy Crafting,
Teri