Tim Holtz has a product called Mirrored Board which is fantastic for use in your dollhouse projects or any project that you need a reflective surface. It comes with two 6×9 size sheets in a package, can easily be cut with a craft knife or scissors and probably could be cut with most cutting machines. I'll give that a try and make an update to this post at a later date.
Sheets come with a plastic film that you need to peel off but you can see how fantastic the reflective quality is in the image below.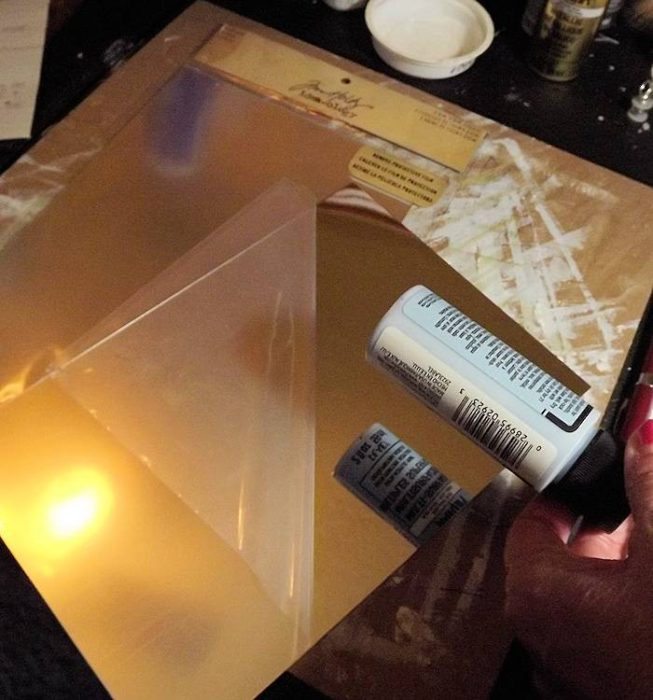 Below I've use a piece to insert into this 1:24 scale mirror frame. Look . . . you can see part of the camera lens in the reflection!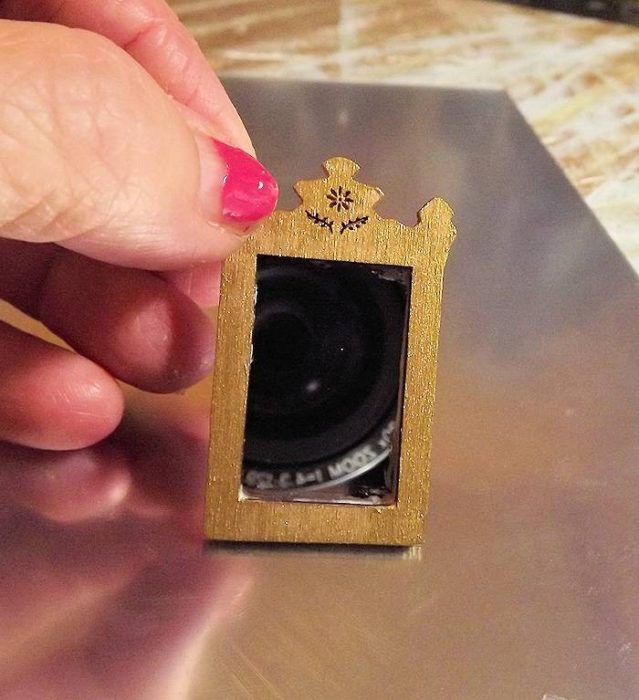 You could create a mirrored wall or ceiling (oh my) for your dollhouse or use it a modern furniture design. Grab some today and see what you can create with it!!!
Save
Save
Save
SaveSave
SaveSave
SaveSave