It's that time of the year once again! If you are a crafter then you look forward to the upcoming holidays with anticipation of new craft projects like myself. You may have tons of Christmas decorations but let's face it … we can always use more right!
This year I've decided to use a theme of Gingerbread and tree groupings around the house. Bookmark this post and keep checking back weekly as I add new projects.
*Note that all links to Cricut cutting files are inside design space and in most cases you will need to have a Cricut Access subscription to use them.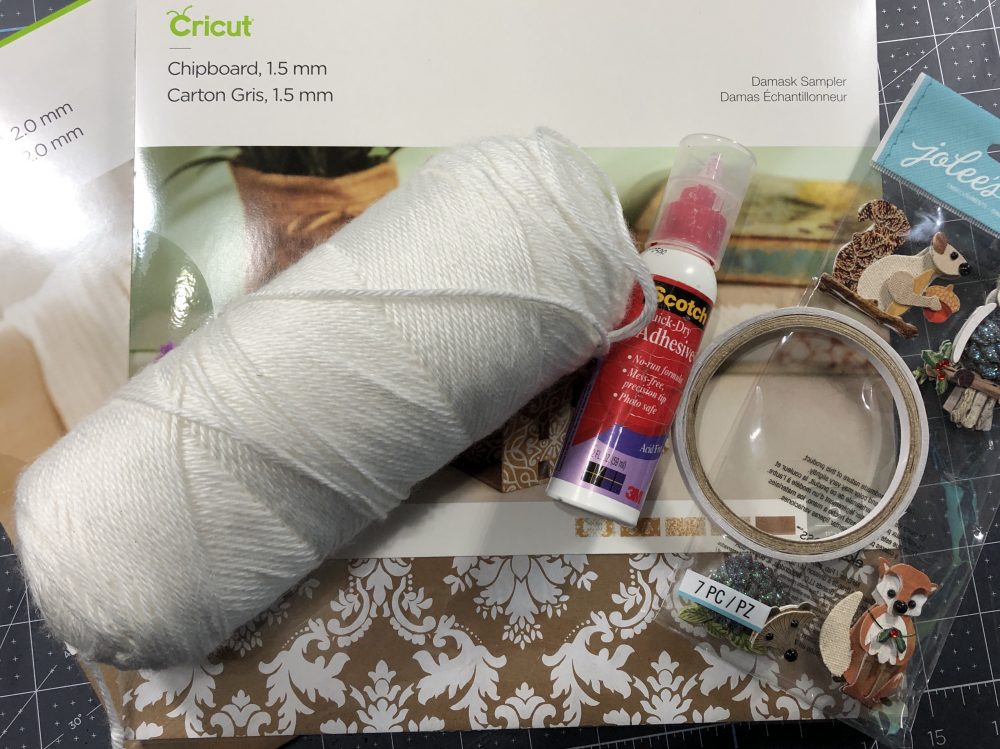 Cricut Damask Chipboard
Cricut Heavy Chipboard
White or cream yarn
Red bow/ribbon
Mini pinecone decorations
Jolees Woodland Animals elements
Score tape
Design Space Files (cricut access needed)
Cut base and all tree elements in design space. Solid chipboard trees with trunks are to be glued inside of two damask tree shapes. Glue the stand pieces, one on each side, of the base to create stands for each tree.
Wrap white or cream yarn around two of the solid chipboard trees, glueing yarn ends on the backside.
Glue all trees in place on the base and add your accents. Note that trees with bases can stand on their own should you wish to use them in some other way.
Have fun!!!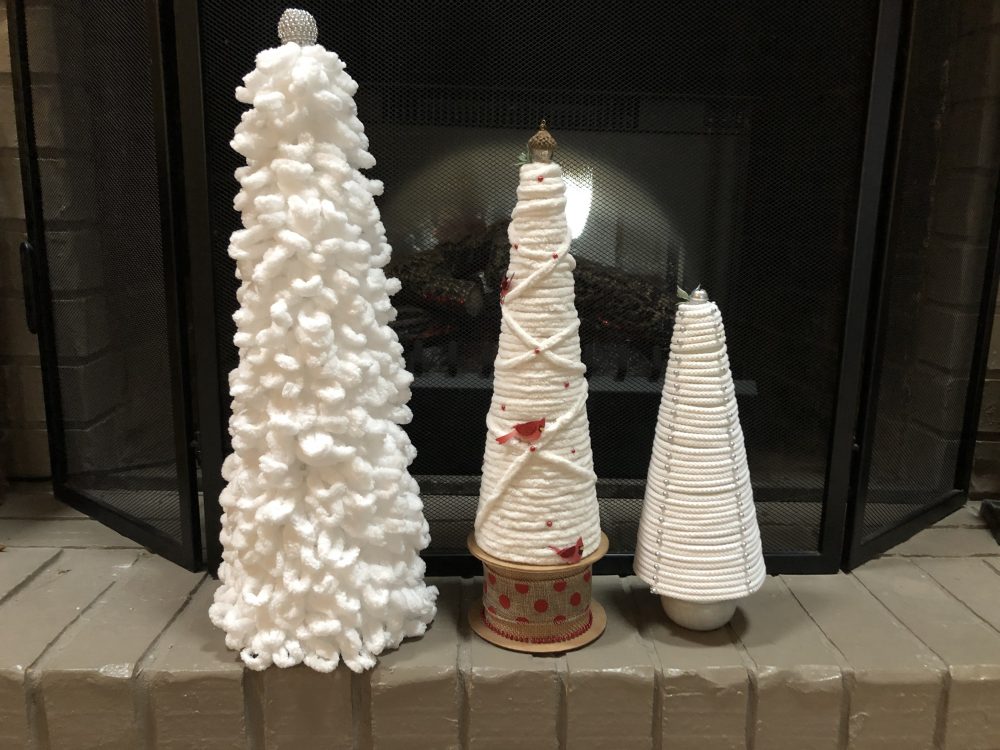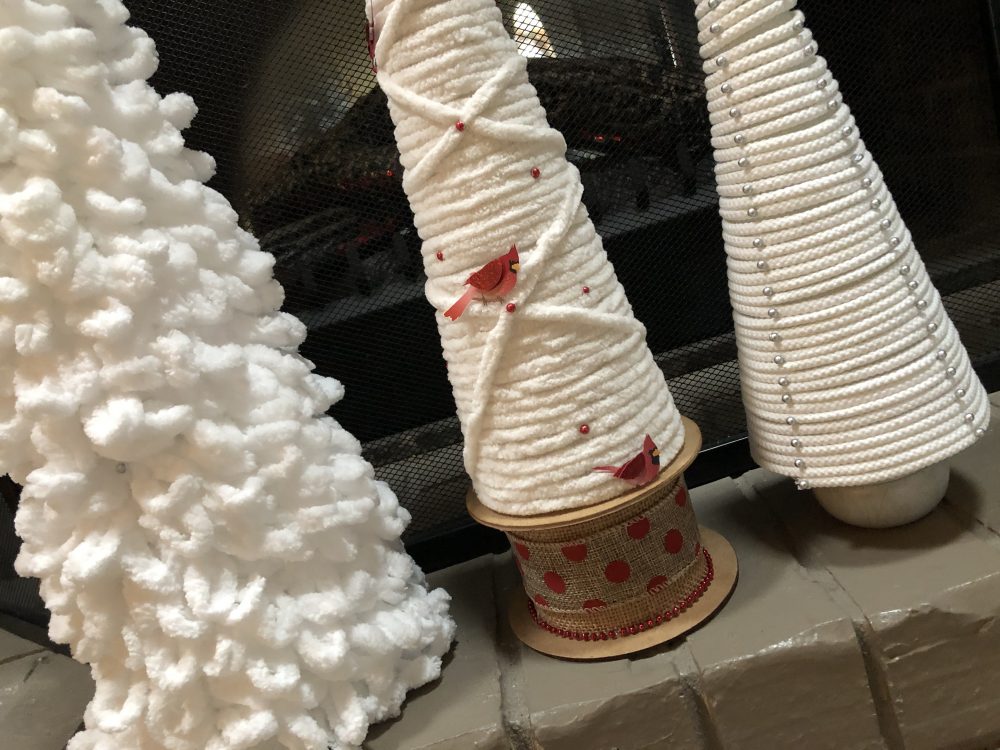 These super simple and quick trees are not only fun to make but also a good way to use up those bits in your stash!
Materials ….
Styrofoam tree forms
Loopy yarn, big blanket yarn and white cording
Silver head push pins
Middle tree uses an empty ribbon spool for base
Elements for decoration
Simply wrap the yarn/fiber around the cone while pinning it here and there. Use the pins to create a pattern on top of the yarn/fiber. You can easily color the pin head with a sharpie marker!
Have fun!