I've just recently started purchasing some of the kits at Dreaming Tree.  They have some pretty kewl designs and everything, pretty much, has an assembly youtube video.  Check them out when you get time!
So here's a look at the first project I made – Hoot Owl Lantern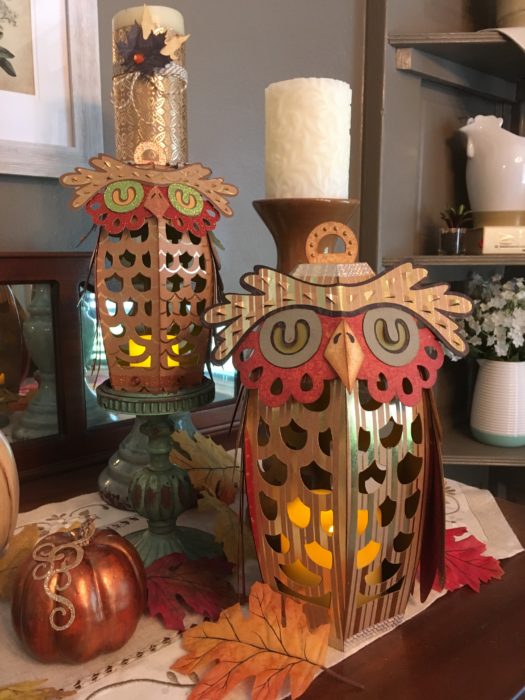 These are SVG files but I was able to import them into Cricut Design Space easily and they cut perfectly.  I've used random cardstock as well as Cricut Glitter Cardstock and Cricut Foil Embossed Cardstock on each, making two different size Owls.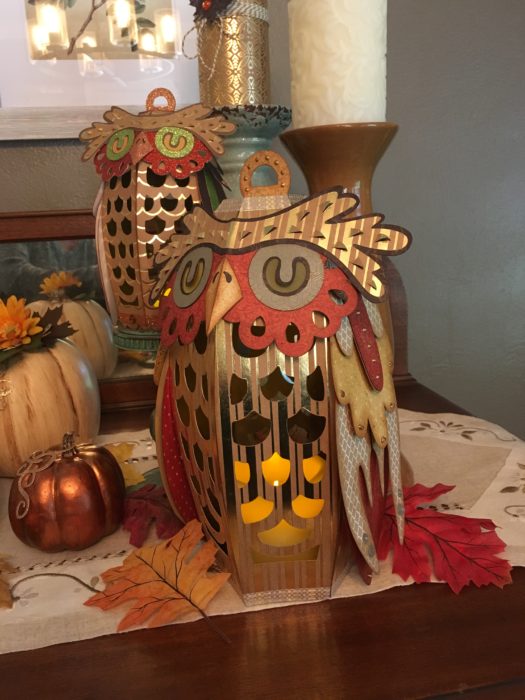 The taller one is 11″ high while the smaller is 8″ high.  As you can see above, the bottom is open so that the lantern simply sits over top of an electric candle or tea light.
Here's a look at the side of the larger owl.  The pattern cardstock is from CTMH.  The more solid color cardstock is from BoBunny.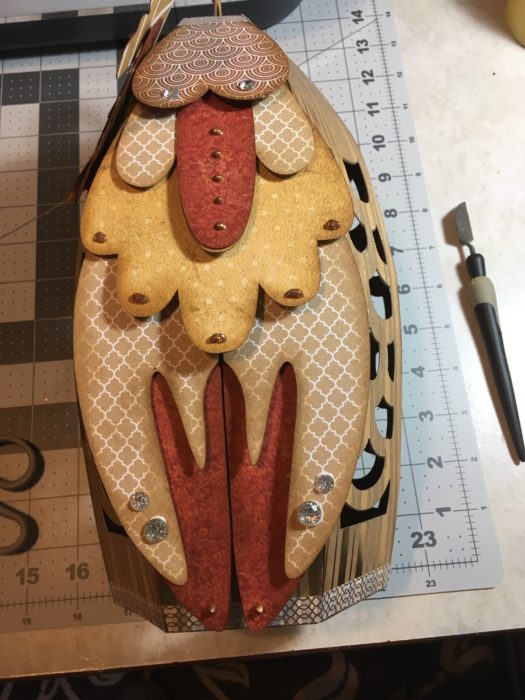 And here's a look at the smaller Owl with the glitter cardstock.  The only thing about this glitter cardstock is that it was one-sided with a white backing.  It would have looked nicer to have double sided cardstock I think.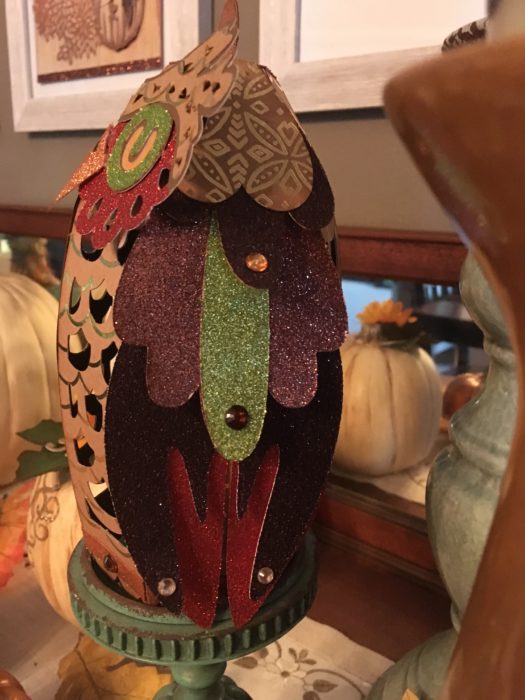 Here's a look at the assembly video for those who are hesitating to make their own Owls
Again …. it was not hard to make at all!  The longest part is glueing the base form.
My advice/tips …
Take your time with the base form, don't try and glue to any tabs at one time, and let one set of tabs dry before going on to the next.  This will ensure that everything lines up properly – just like he says in the video.
Use double sided paper or cardstock
Vellum circles, colored with an alchohol marker, for the eyes.  That way they will light up from the candle inside.
Watch for my next post about making the Autumn Lantern from Dreaming Tree.
Till next time . . . .