Just a quick post here to give you all a look at the Pumpkin Patch display I've been working on.  You'll see several of the projects that I've posted on site recently.  Hope it inspires you to create your own fall display!
Note that I still have one more picture to complete.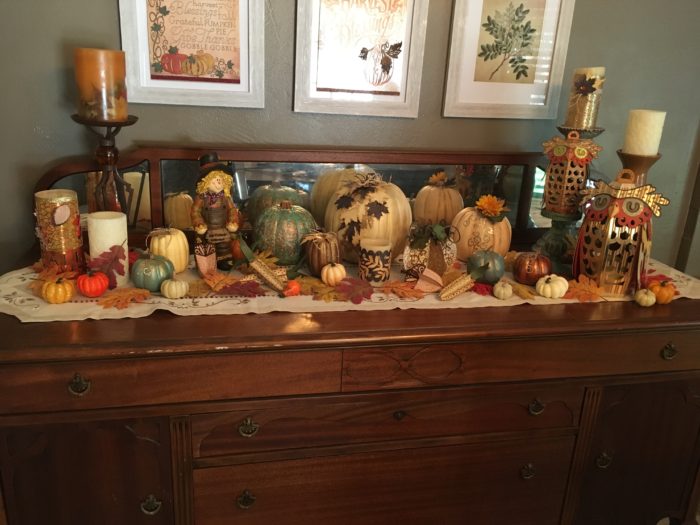 All of the paper items were created with the Cricut Maker cutting machine.  If you have been looking at it … you won't regret the purchase.  It cuts EVERYTHING!!!  I'm still waiting for the knife blade to come out so I can cut thicker chipboard and wood with it.
The Owls, I finished last night, are from Dreaming Tree.  They were so easy to make and lots of fun.  Check out their other svg file kits when you get a chance … CUTE stuff!  They have fantastic assembly videos for pretty much everything they sell.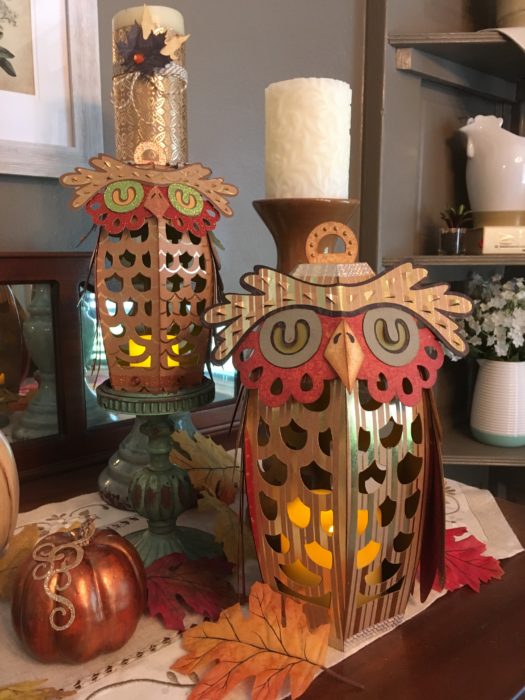 Here's a close up of the Cricut 3D pumpkin I made
The remainder of the pumpkins were purchased at Michaels and painted, with the exception of the Turquoise one below who my friend Angelique made for me.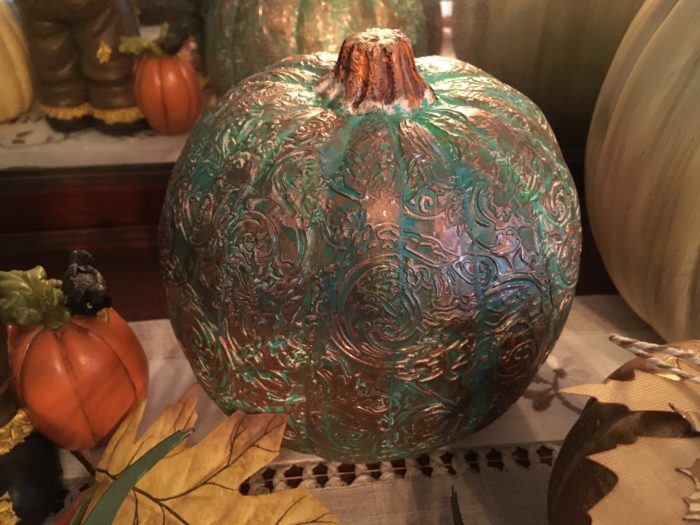 Last but not least …. I worked on some candle wraps this past week.
So there you go …. a nice fall themed display.  I have some flowers to add to the table and maybe some placemats to make?  I'll be sure to update this post when I am completely finished and you can find some tuts on how I made differnet things listed under the Crafting With Machines category.
Till next time . . .
SaveSave
SaveSave