Good Morning All!
I've gone crazy this year making all sorts of quick little Christmas decorations for the house and gifts. Because none need to have long posts, I've decided to make a single post with multiple projects. Most if not all can be created using any cutting machine and can be finished in one day or less. I've tried to list details for files and process but if you have questions please feel free to add a comment below. I'll try and reply as quickly as possible.
Enjoy …..
SNOW GLOBE
Files: Heirloom Christmas Tree from SVGCuts.com (only the tree base), large plastic snow globe from Michaels crafts, mini lighting from modeltrainsoftware.com, Flora Craft Diamond Dust (for snow), Cricut Foil Embossed paper, Cricut Cardstock – black, Criut Glitter Cardstock – white, Cricut Metallic Poster Board – silver, Cricut 3D Snowflake cutting file from Cricut Design Space. Cricut Maker machine.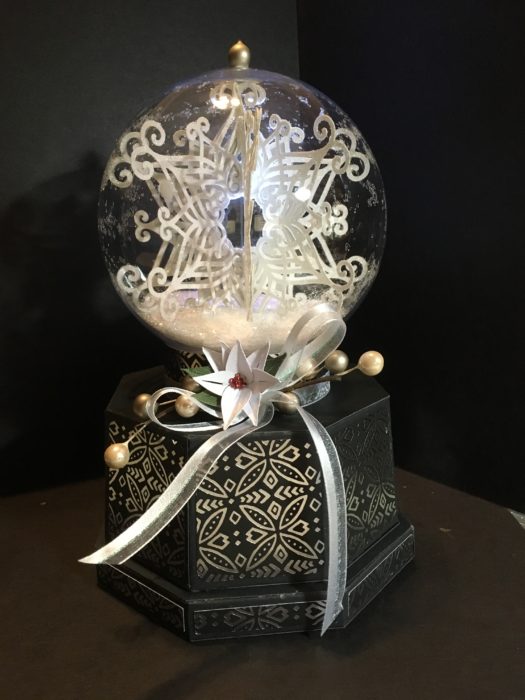 NOTE: You can find seperate posts on how I created the base – with alterations, as well as the snowflake.
Lighting kit from modeltrainsoftware.com. I've used the adapter in place of the coin battery for power. All items shown can be purchased seperately.
Poke small holes in both lids/stopper and run the wires from the light thru. You will connect these later.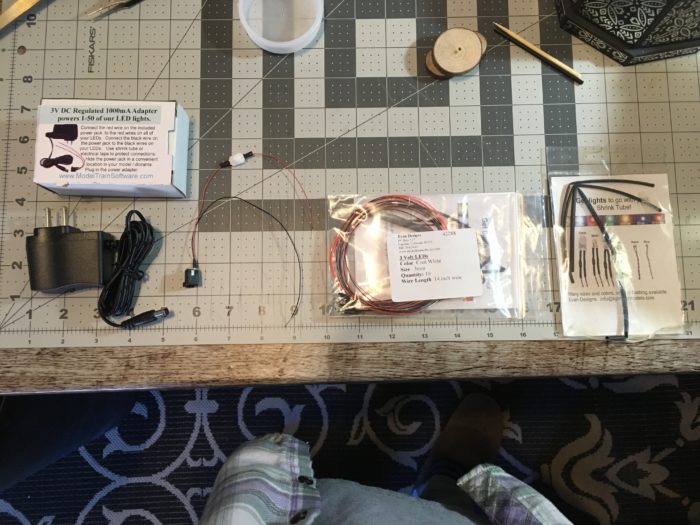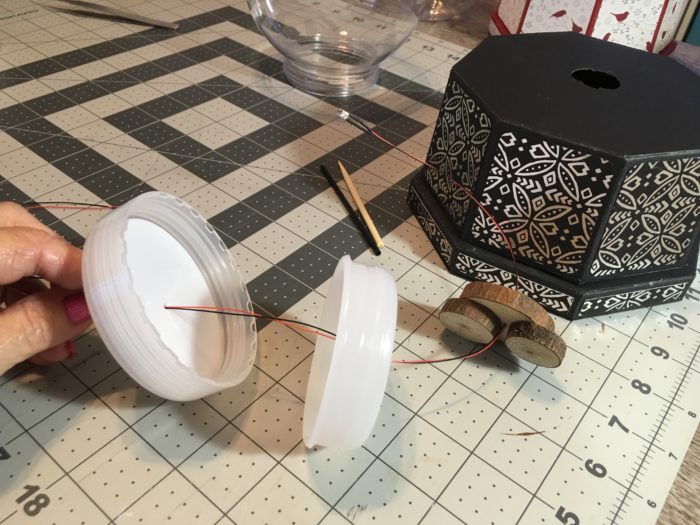 Make your dimensional snowflake. Mine was only half, as seen below, but you could make both sides for it if you want. For half the snowflake, glue the light to the back center of the snowflake. For a full snowflake, glue the light between the two halves before inserting it into the ball.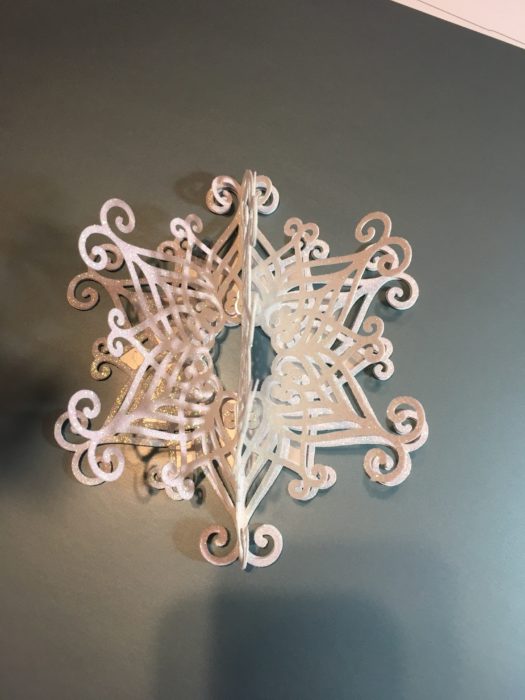 Add snow into the ball, add the snowflake, push in the stopper then screw on the lid. Make sure the light wires are pulled through both stopper and lid so there is no excess wires left in there. Run wires thru the base and out the back of base then glue snow globe to the base. Connect the light wires to the switch wires by twisting black wire to black wire and red wire to red wire. Secure the connection with shrink tubes. Plug switch into adapter. You can find additonal videos and posts on my blog and modeltrainsoftware.com on how to construct the lights.
CARDSTOCK BANNER
Files: Flannel Christmas Banner in Cricut Design Space, random red checked scrapbook paper, Cricut Natural Kraft Board, Cricut Glitter Cardstock, ribbon.
Just simply cut images from project and glue together. Punch holes for ribbon to go through. Nice project for doorway or fireplace.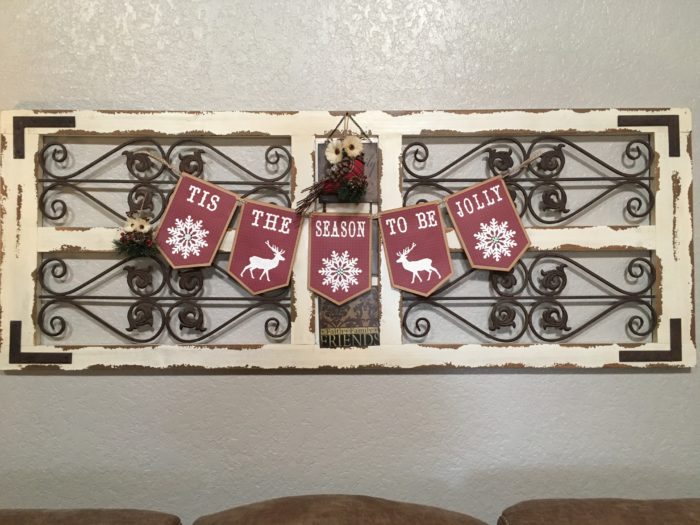 GINGERBREAD HOUSES
Files: from Silhouette Studio. Cricut Natural Kraft Board and Cricut Glitter Cardstock – white.
Simple and quick …. cut shapes, fold and glue together. Add a message for a cute card!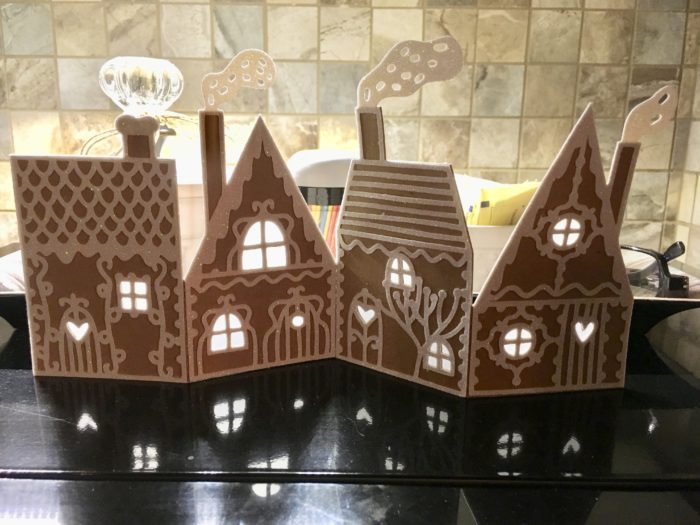 STACKING SNOWMAN GIFT BOXES
From the Cricut Design Space (Projects area), this little guy was easy and fun to make. With a few changes, and reduction of size you could have a lady and children snow people!
Here's a little video for those who might have trouble understanding how to construct the boxes . . .
I've used Cricut Kraft Board in white for the base of the snowman and hat then made panels to cover the sides and tops of all three boxes using Cricut Glitter Cardstock. Because of the the thickness of the Kraft Board, I had to alter the size of the lids just a bit. If you want to do the same with yours, you are welcome to use my file in design space: Snowman Stacking Box Extras File
NOTE: You will have to have access to Cricut Design Space or purchase the original design to view/use some of the altered files.
Happy Crafting!
SaveSave
SaveSave