Welcome back!  Today I worked a bit on the inside of the house.  As you can see below, I've painted the inside walls with a soft cream.  Using Vintage Photo distressing ink, I sponged the walls here and there to age them. Once dry, the inside windows were added, minus the rooftop ones.
The wall border was created by embossing a textured white paper.  I then distressed each piece.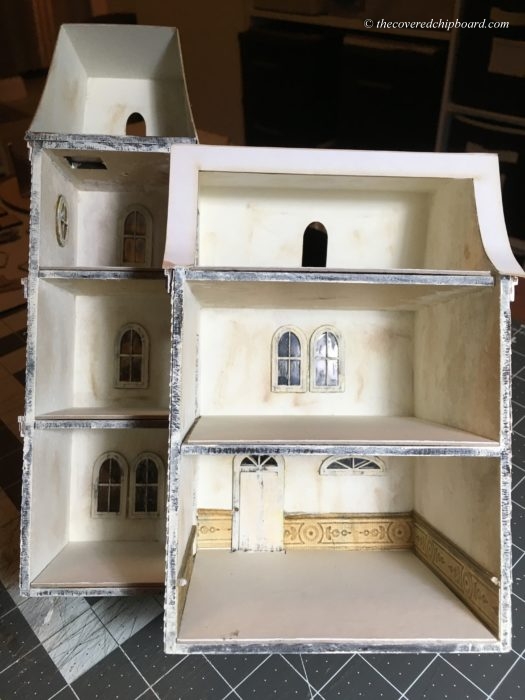 Next I created the flooring.  Using a textured white cardstock, I scored the paper to create boards then painted and distressed them.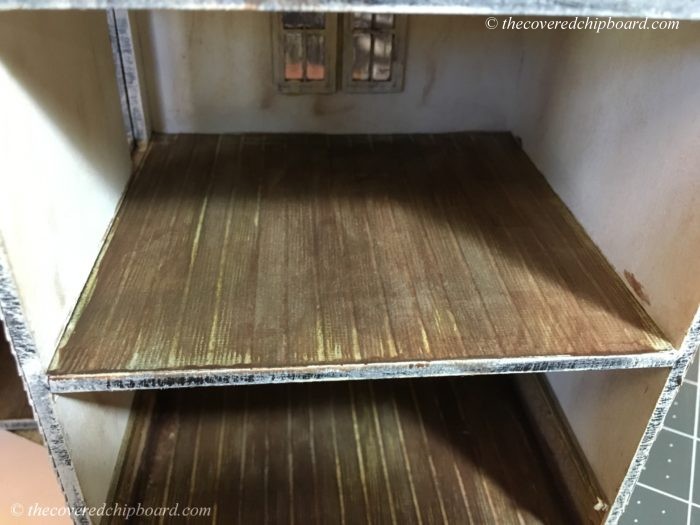 Here's the inside with all floors installed.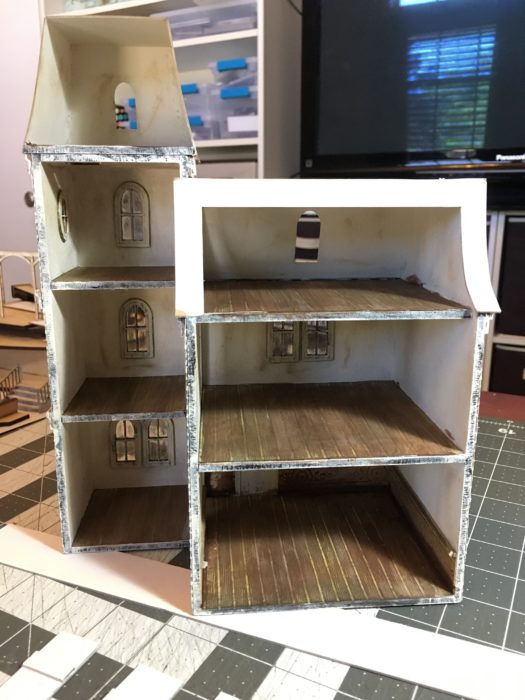 Back to the outside, I'll be working on the Chimney.  This will be my first attempt at using clay to create stonework.  Fingers crossed lol.  I'm using the DAS clay because it seems the easiest to work with for this project.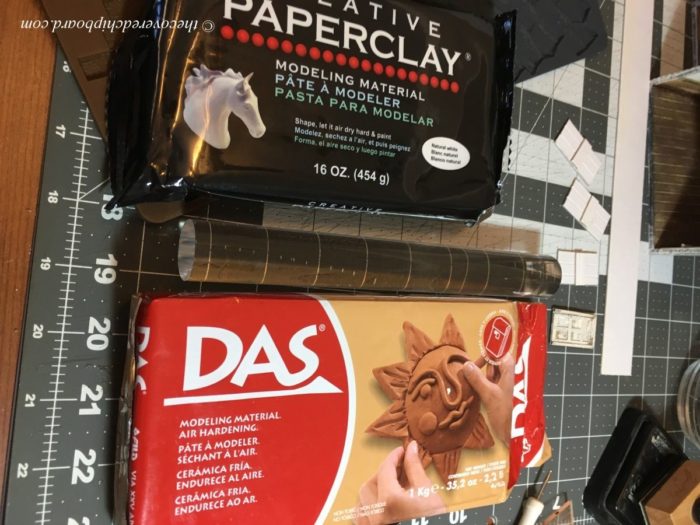 I'll be applying the clay directly to the Chimney, glueing it as I go, then using these parts from old paint brushes to create the stones.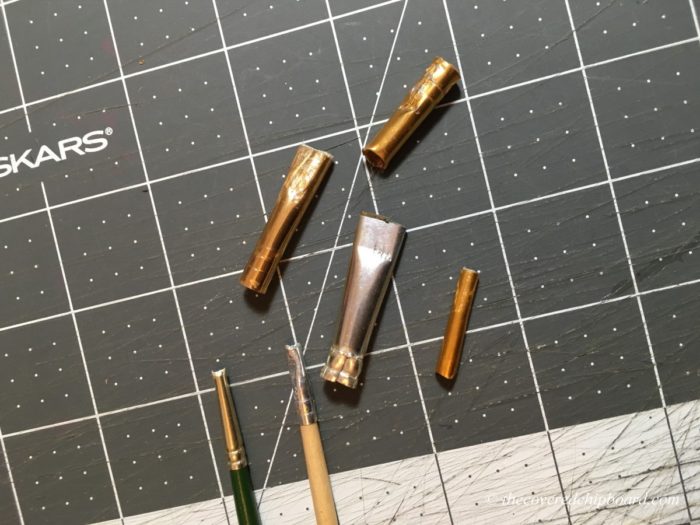 Below you can see where I've added the clay and created the stones.  This will have to dry for 24 hours before I can paint it.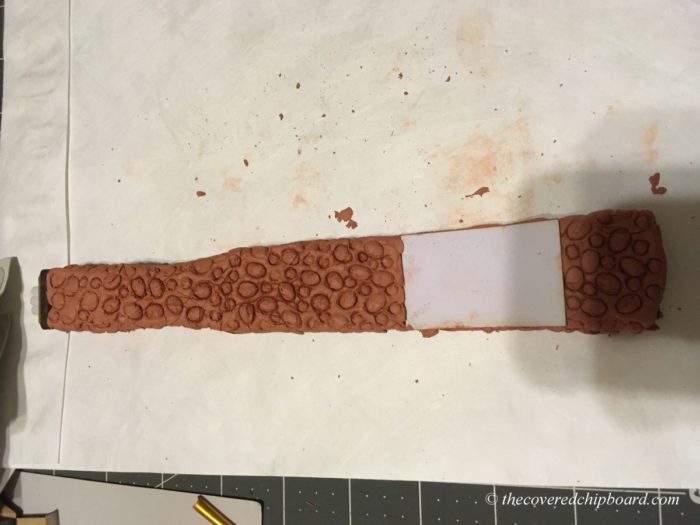 And . . . the next day, here's the finished Chimney all painted!  Turned out it wasn't as hard as I thought it would be!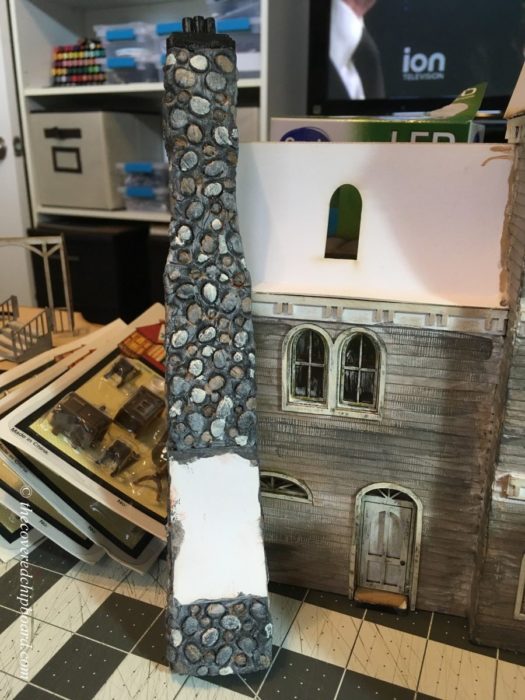 So that's all for this time around.  I'll be back soon as I finish painting the house exterior.
Have a great day and thanks for following along.