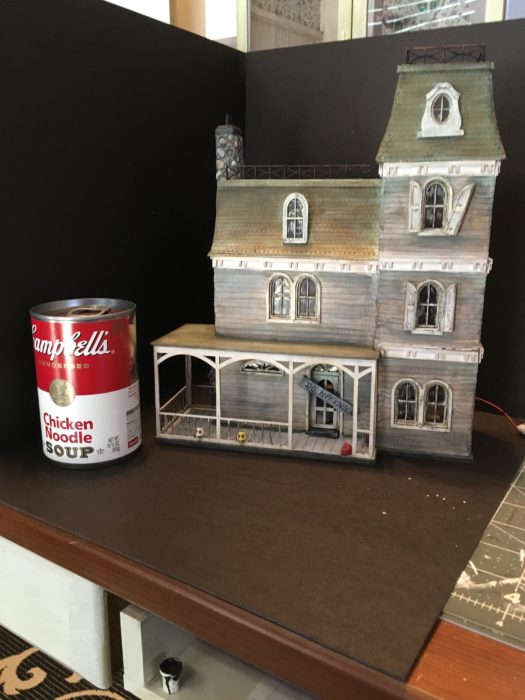 So you could get a better idea of the house size, I've added a soup can for comparison.
Woohooo, furniture arrived, built, painted and added to the house.  The inside is now finished!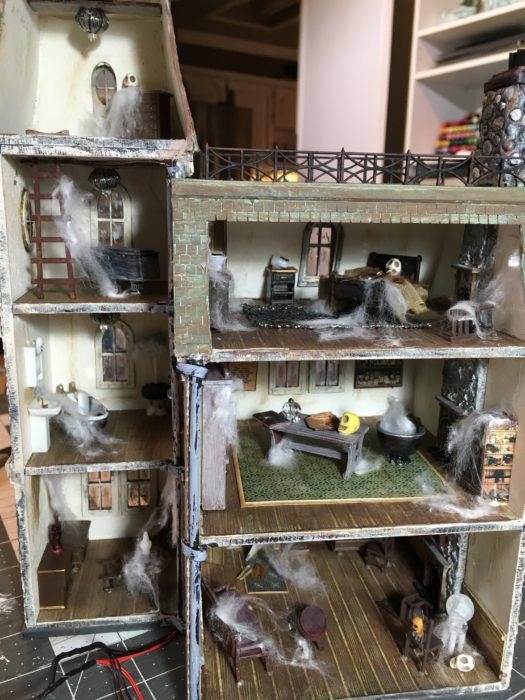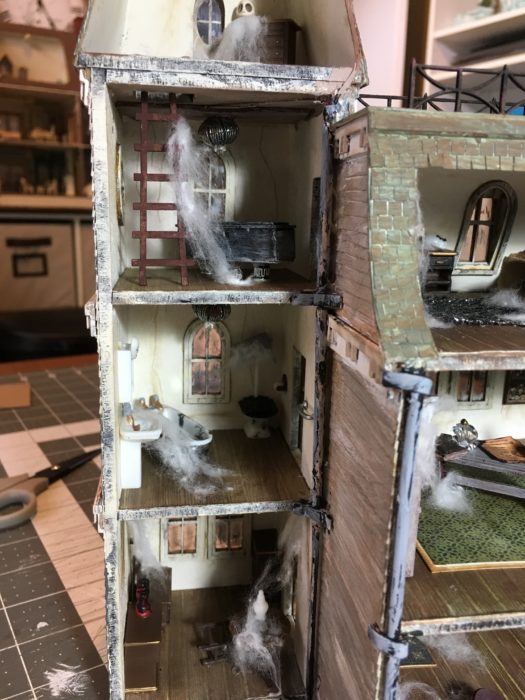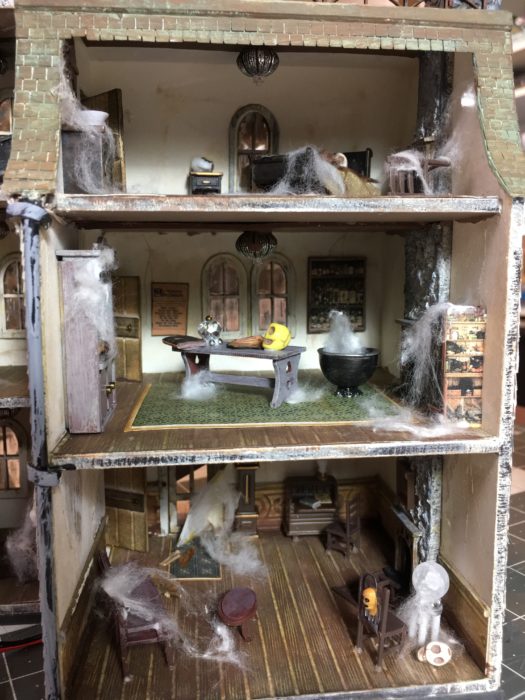 A few more cobwebs on the outside and it's all finished!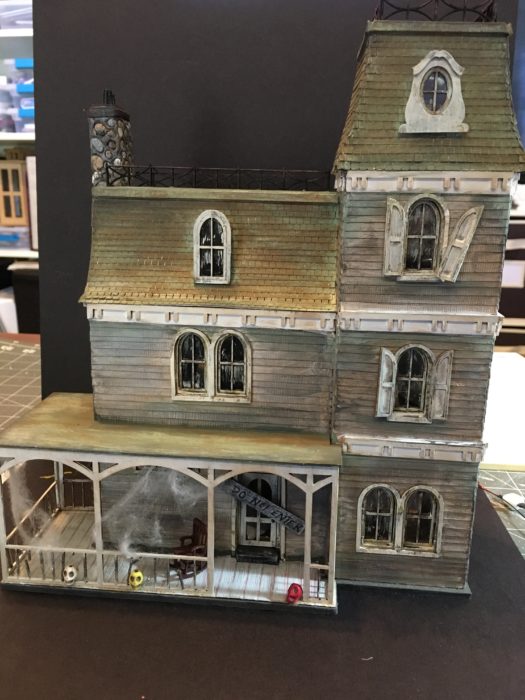 I'll add another post when I get the base done.  Will be a bit before I can get to it tho.  Hope you enjoyed watching the build.  It's a great little house and kit to build!
Till next time . . .