Hello All!  I decided to put this under quick crafts because it truly was a quick, half day or less if you plan ahead, to create.  I've fallen in love with these shadowbox designs from Lori Whitlock!  Super quick to cut and assemble, you can alter them to any size you need within the design space of the cutting machine you use.  She has a variety of sizes available on her website as well as various file formats.  Stop by her shop and check them out!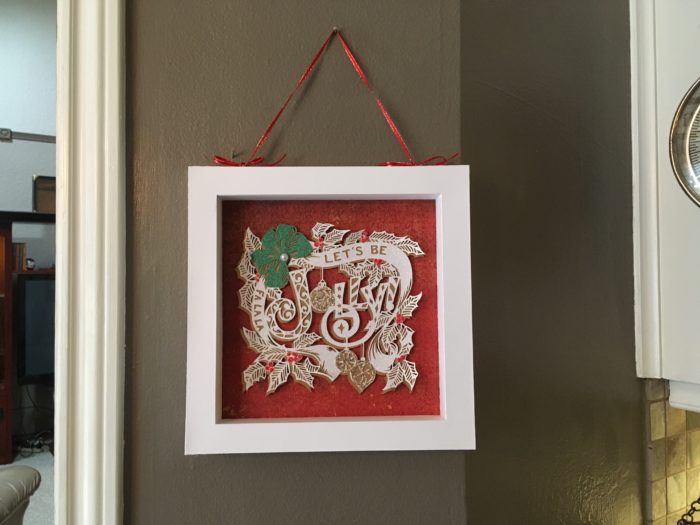 Unlike the "Believe" box I did the other day, I've chosen to leave this box all white.  I think the clean white color brings out an elegance in the center design.
Lori has an assembly video on her site but I've found that the different boxes have some slight differences in how they are put together.  Below is how I assembled this one.
First I connected the shorter of the inside frame/base pieces as seen below.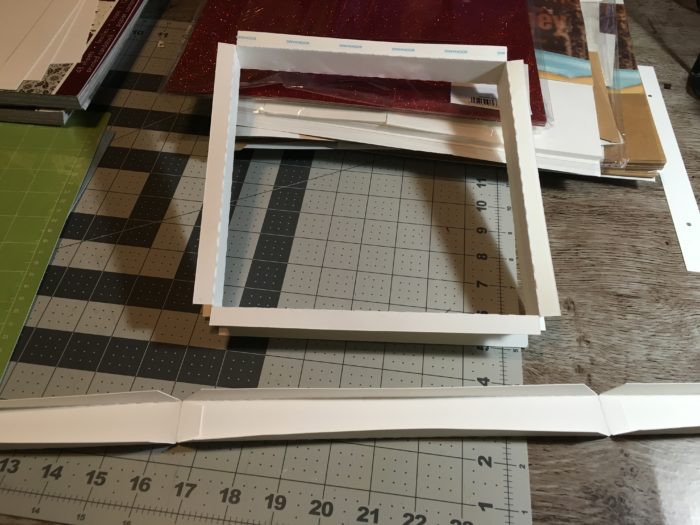 Next I assebled the larger outside frame pieces as seen below.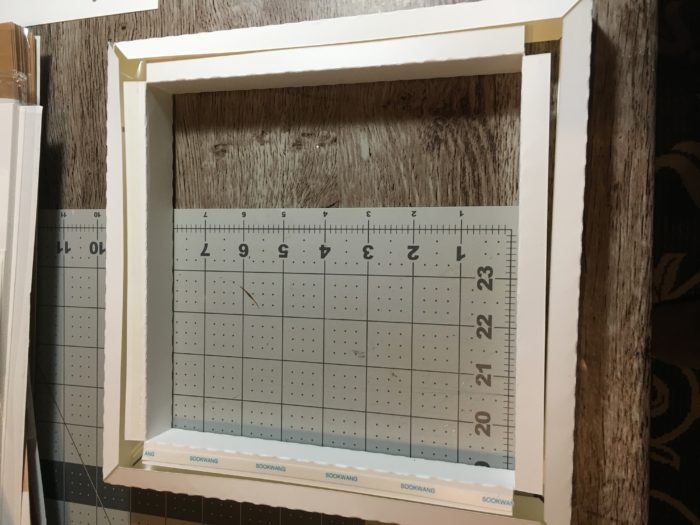 Now here is where I went off track – sorry but I forgot to take a pic at this step – I laid the back piece on table and attached one of the frame pieces (like the very top frame – you cut two in the file).  That then gave me a good line/space to place the red backing paper so I attached it.  Next I added the inner side frame section, then the outside frame section as seen above.
Add the design in the center with pop dots or foam tape.
Materials:  Cricut White Kraft Board for shadow box, Cricut Natural Kraft Board for the bottom design area, Cricut White Glitter Cardstock for design, Cricut Green Glitter Vinyl on top of the bow.  Stickles glitter glue for berries and on the ornaments.
Design:  Let's Be Jolly is from Cricut Design Space:
Let's Be Jolly Intricate Art
#M181B12A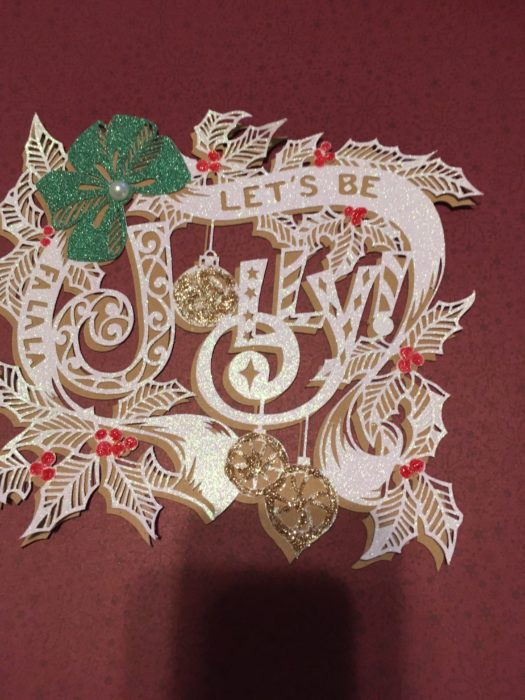 In the design there is a strip with two small holes.  This is glued inside the outside side/frame piece.  Add ribbon hanger at this point by threading it thru the holes.
Lastly, add the final top frame piece.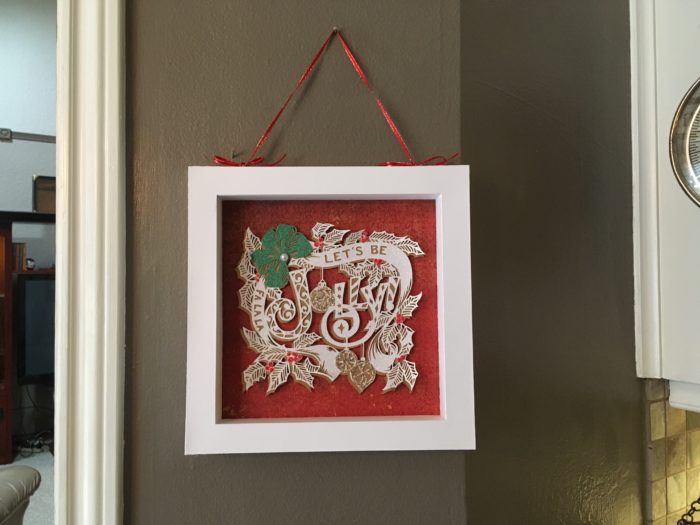 If you don't like the plain white …. you can easily wrap the frame with a patterned paper!
Happy Holiday!
SaveSave
SaveSave
All Content and Images
© 2010-2017 Teri Hanson / The Covered Chipboard
All rights reserved.