This year I tried my hand at making a few Halloween cards and fell in love with how easy it was to make these adorable box cards from SVGCuts!
Grab some cardstock and try your hand at making some! I pretty much stuck to the original designs except for the house which I attached to a base, placing an electric candle in side. Isn't it just tooo cute! I added the tree, bat, tombstone, witch and cat from Cricut Design Space images. The base was covered with a crackle embossed paper then distressed with white ink.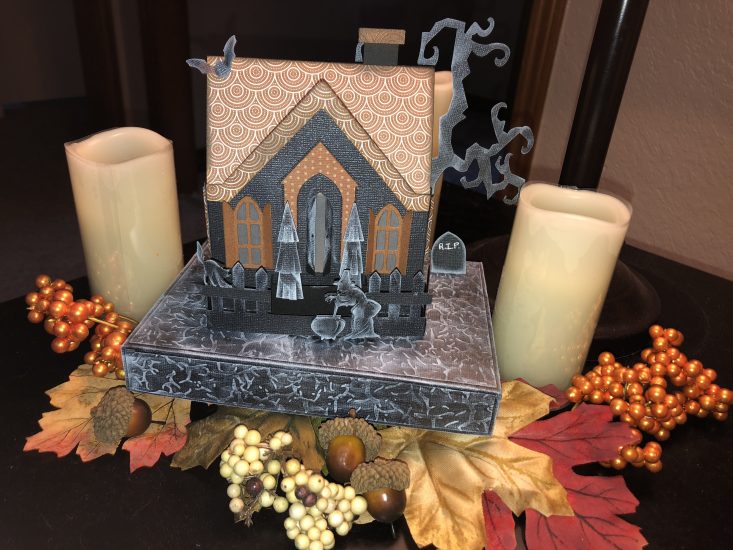 Now here's a look at my other cards ….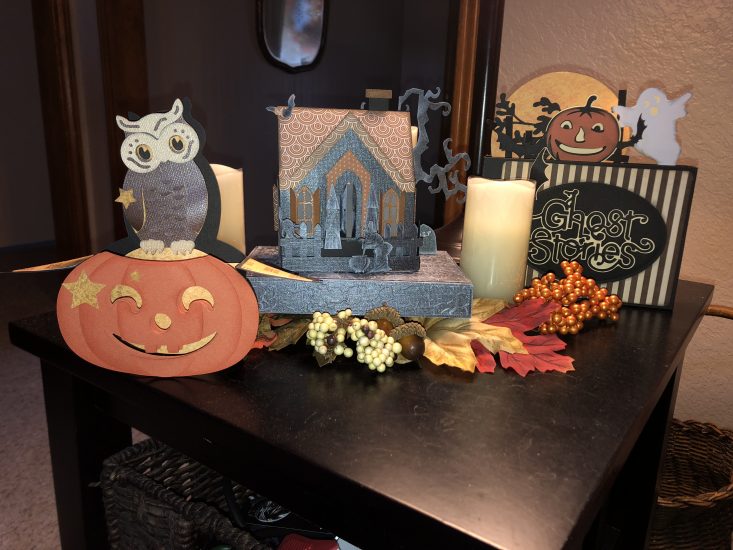 Here's the "How To" from SVG Cuts
Have FUN and a spooky Halloween to all!