from A Cottage in the Forest by Jackie Smith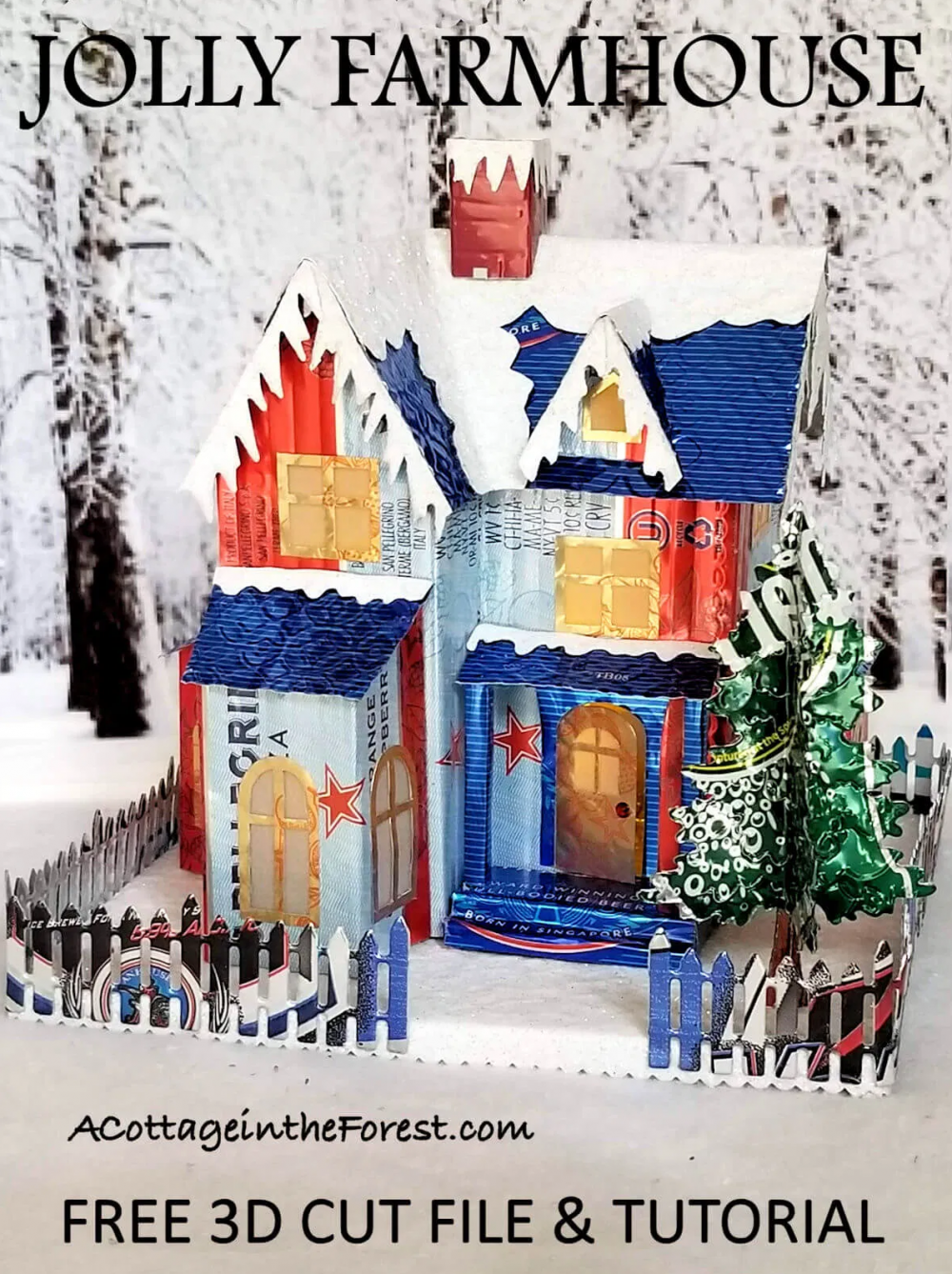 A friend of mine recently released the cutest farmhouse style mini house and I've just been dying to make it! As you can see above, Jackie makes her houses from aluminum cans! I can't even imagine the time that takes!!! Amazing aren't they!
So I'm using the following materials to reproduce the farmhouse . . .
Cricut Corrugated Cardboard – white
AC Cardstock – rouge
AC Cardstock – stone
White glitter cardstock
1/4″ and 1/8″ Scor-tape
Scotch Quick Dry Tacky Glue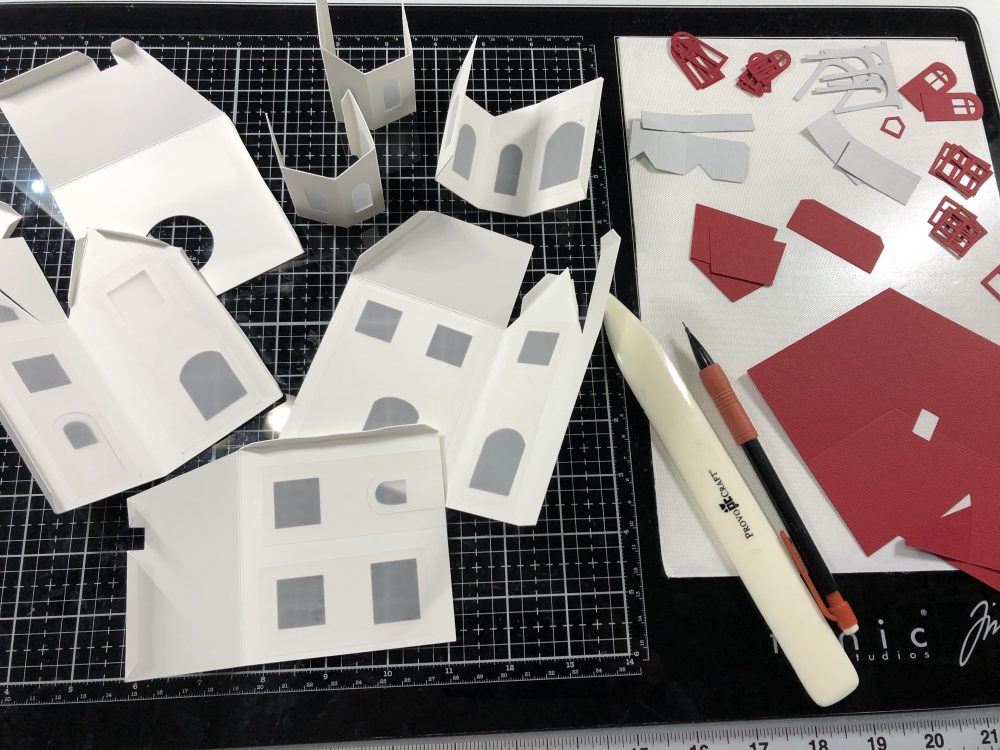 As you can see above, I've cut all the pieces on my Cricut Maker then added vellum to the windows and folded all the main house parts. I would suggest at this point you refer to the included PDF and label the house parts on the inside. Now head over to the web page (link above) and read the directions so that you get things in the correct places.
Now that I've constructed the house, I'll begin finishing effects on it. First up is Weathered Wood distressing ink applied with a soft brush all over the white areas. Using Black Soot distressing ink on the porch steps and posts will give the look of concrete or old wood.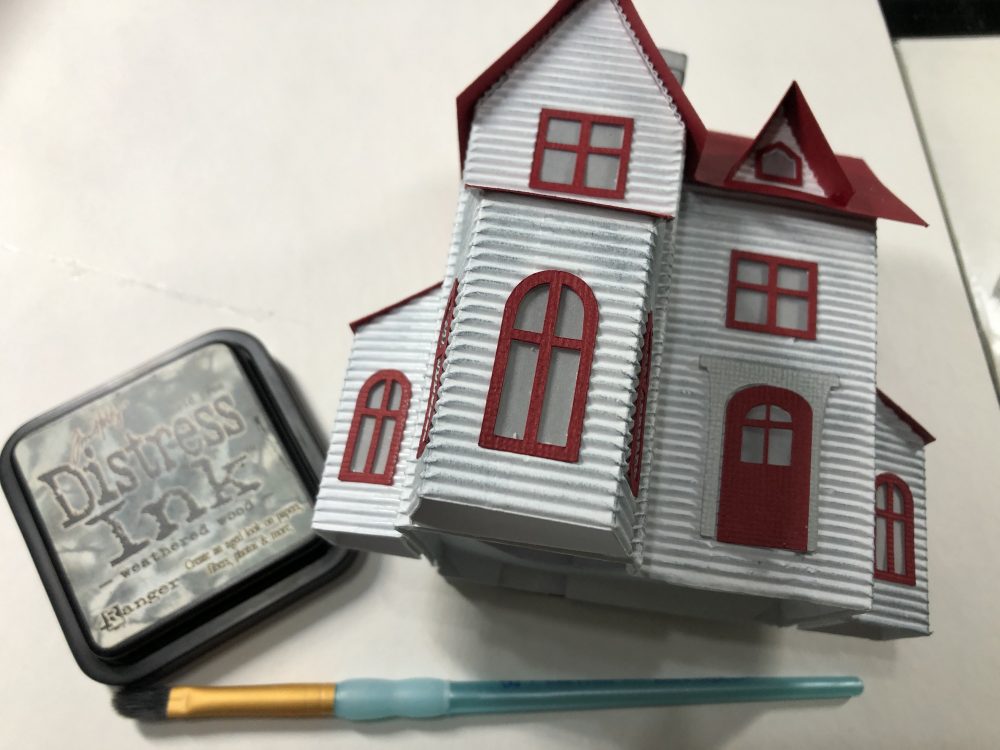 So here is the house completed before any decorations have been added. I found the pattern easy to follow and construction was a breeze with parts fitting together perfectly.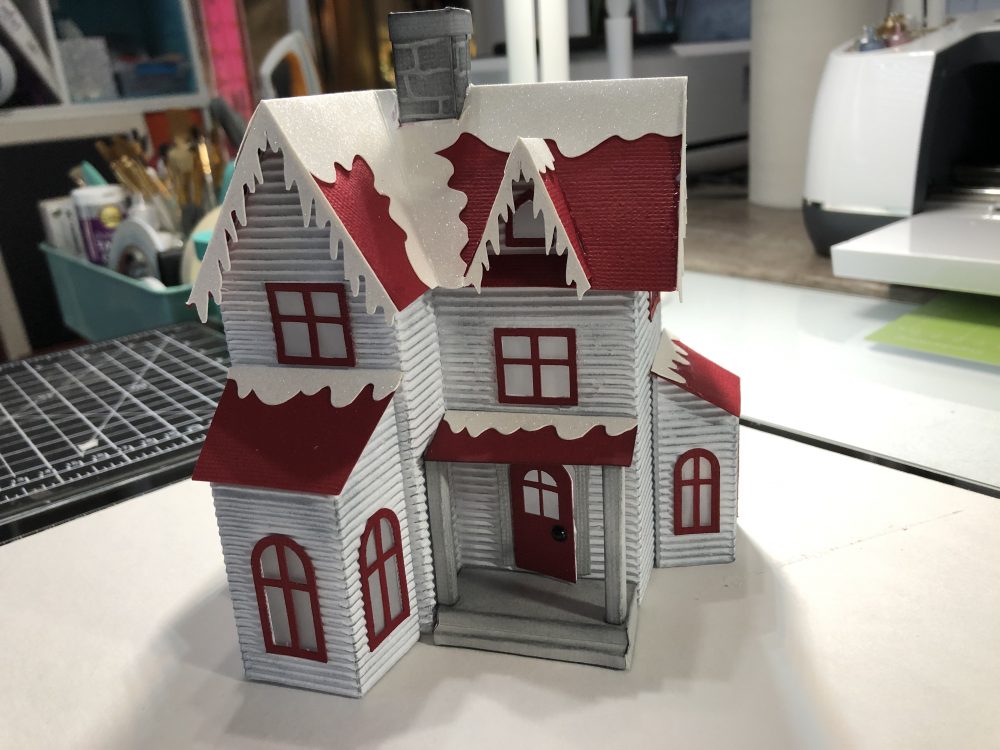 As you can see below I've added some bows in silver and red glitter cardstock as well as a wreath to the front door. I also decided that the roof needed some glitter and painted on some glitter glue. Lastly, a bit of snow and a bow on the chimney. And what a surprise when I discovered that the house fit great on top of my stacking box!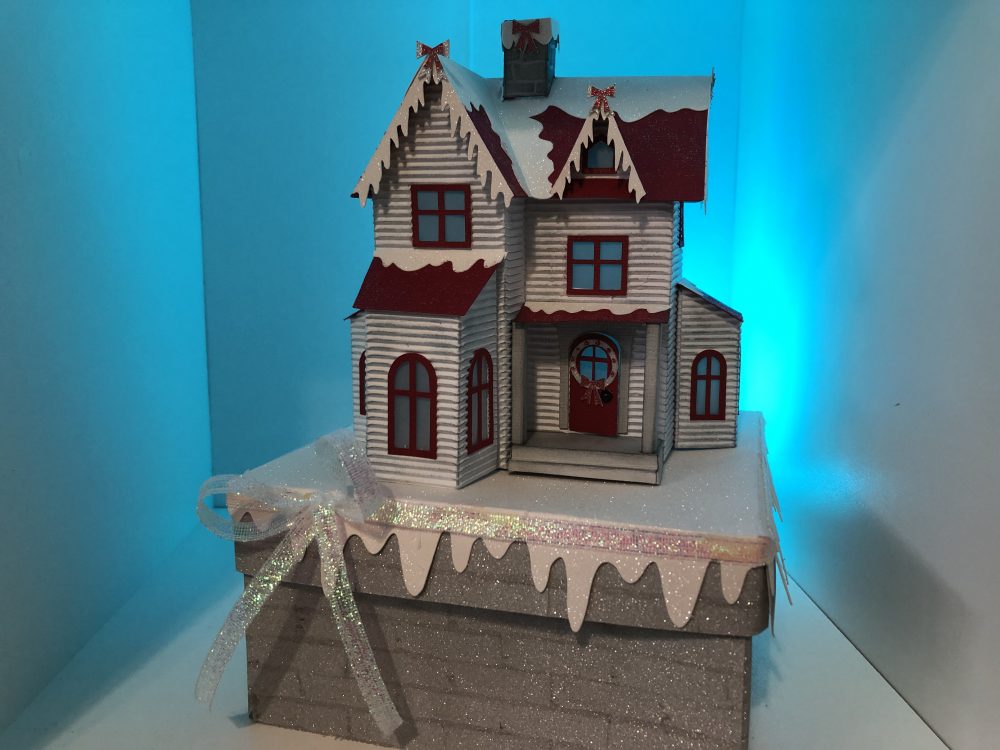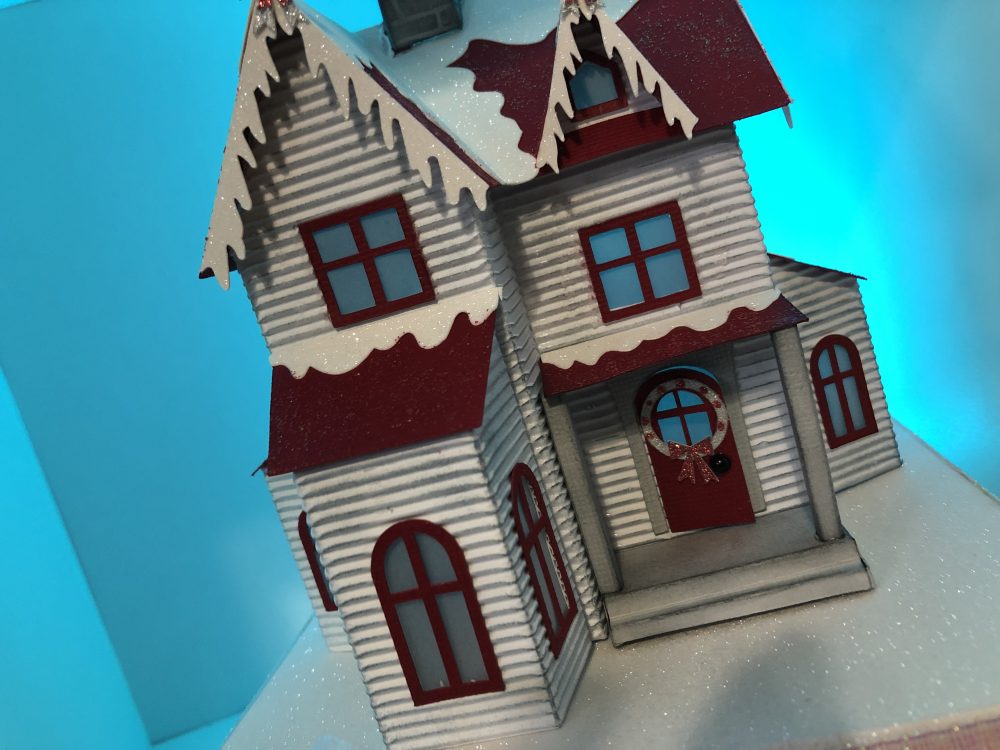 So hop on over to A Cottage in the Forest and grab the FREE svg files to create your own Jolly Farmhouse!
Happy Holidays . . .
Teri