Good news . . . I finally found time to get back to my Cottage Cabinet and work on the inside!  If you are not familiar with this series you can read all about it here.
The Cottage Cabinet is the first in the series and here's a look at the cabinet itself . . .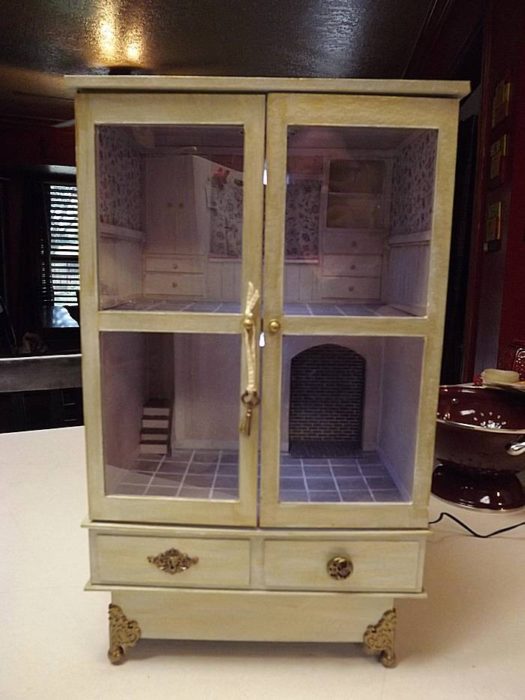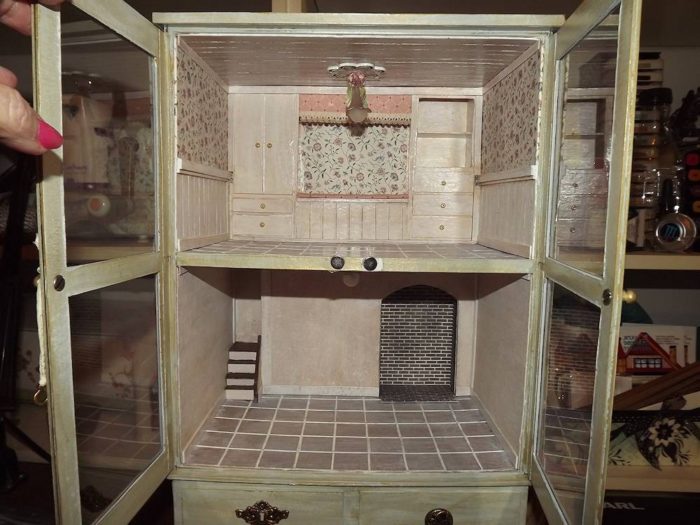 Most all of us have left over items from previous mini projects.  Things we thought we would use and didn't. Bits and pieces here and there.  So I thought I'd pull out some of those things and repurpose them for the cottage.  I've also created some new pieces with chipboard.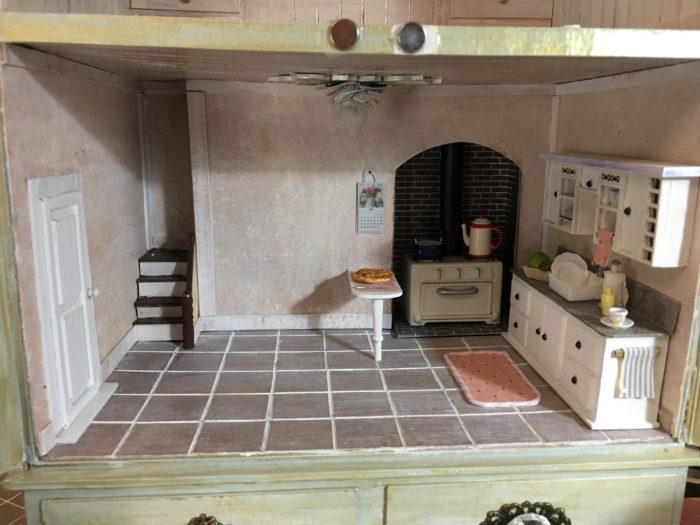 The door at left is all chipboard with a wooden knob.  The wall table in center is a scrap piece of wood and mini spindle, altered.  The stove is a mini from another project with a cardboard tube added for the stove pipe.  The rug is fabric and bakers twine.  The upper cabinets are from an old set I hadn't used. The lower cabinets are made from chipboard and a piece of laminate sample from the hardware store.  Laminate samples are easily cut by first scoring a line a couple times then snapping it apart along the scored line.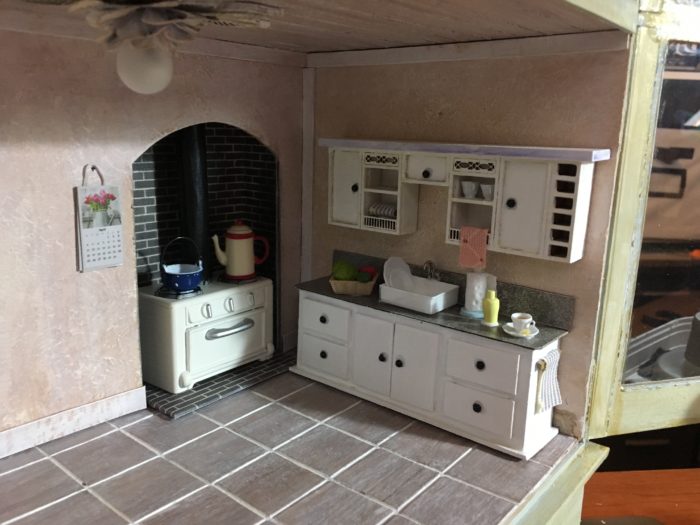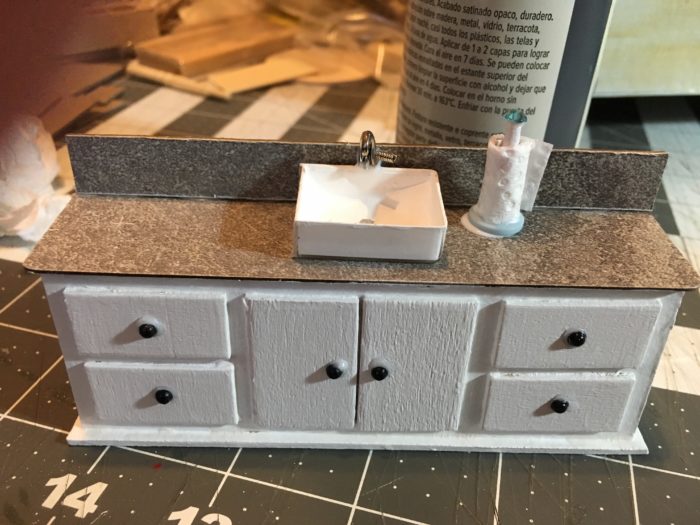 The paper towel dispenser is a button on the bottom, small piece of towel wrapped around a straw with a tiny dowel in center and jewel on top.
The sink is part of a tiny plastic tray from . . . I have no idea.  The faucet was created using a small silver tube and a lobster claw from an old necklace.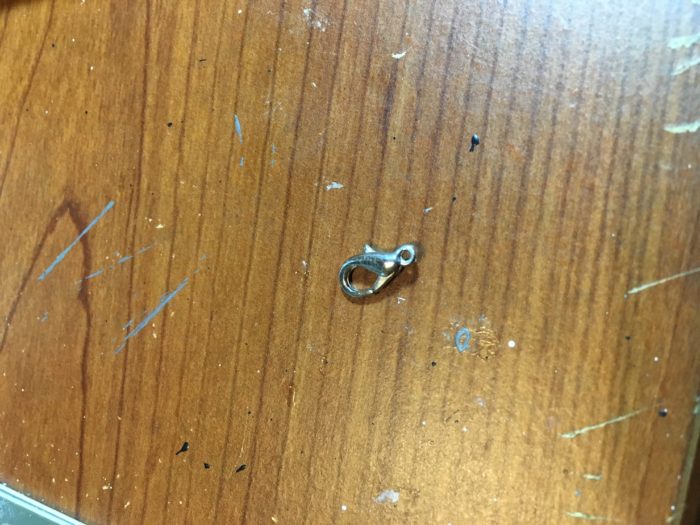 That's it for now but check back at the post in a couple weeks as I'll update it as I finish more of the cottage!