I've just finished and uploaded the Village Shoppe Office Furniture Tutorial in my Etsy shop!  Here's a look at the finished project . . .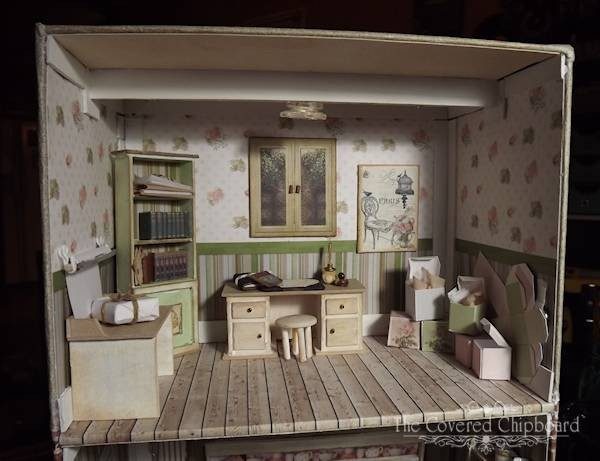 The PDF tutorial includes a desk, stool, product boxes, wrapping/work table, package wrapping paper roll and lots of little accessories to fill the office up!
All of the furniture and accessories could easily be adapted to any village shop.
Grab yours today!!!